10 Pizza Recipes We Love
Is your favorite pizza recipe grand prize-worthy?
April showers may bring May flowers, but here at DeLallo, they also bring…pizza! No need to Google, we know the "official" national pizza month is October. But who wants to wait that long to celebrate one of the most perfect meals on the planet?
We're throwing a month-long pizza party, and we want you to join in.
To kick things off, we're sharing ten of our most favorite pizza recipes of all time. Take a look, try them out and share your own favorites on Instagram! We'll be doing a weekly giveaway for the best recipe and a grand prize at the end of the month.
Sound good? Great! Now let's dive in to the pizza!
---
1. Pizza Margherita
The same, we think, could be said for pizza. You just need a few simple ingredients to create this Naples classic, but done right, the tart sweetness of the San Marzanos, creamy mozzarella and fresh basil crescendo into an Italian operetta for your taste buds.
---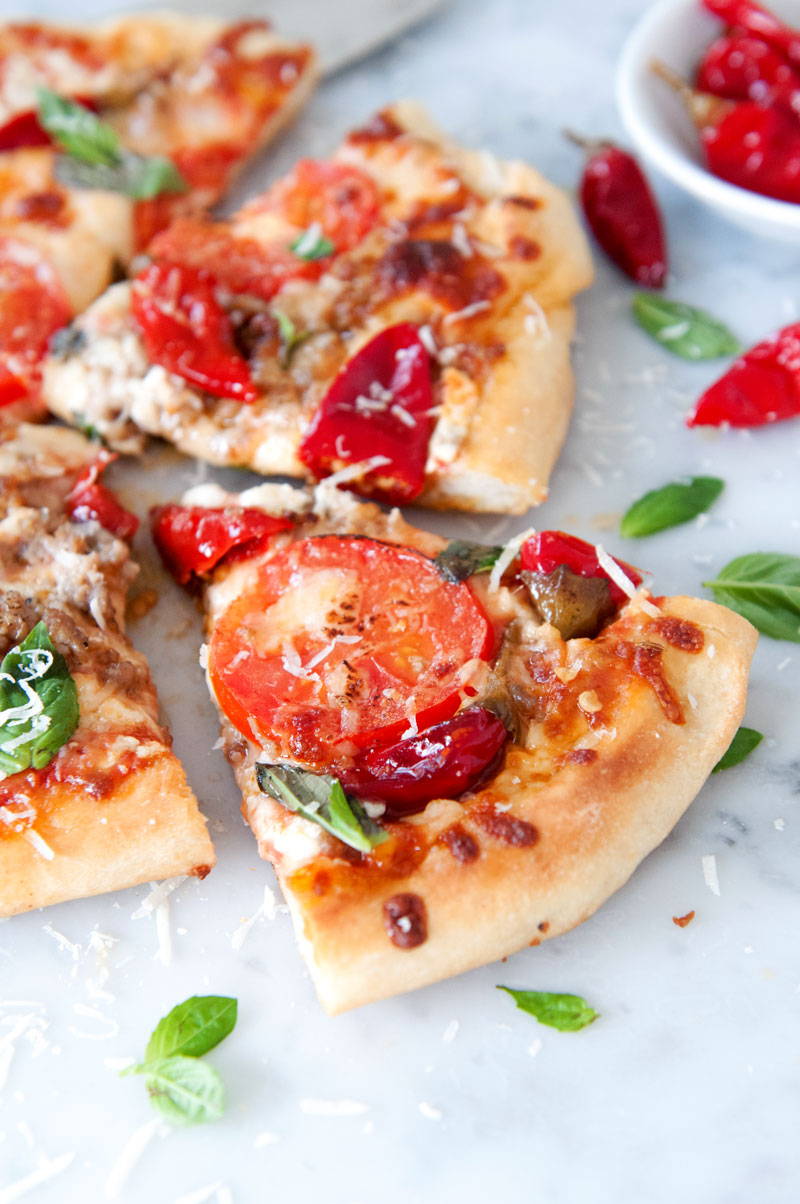 ---
If you're a creative type, this is the pizza for you. Little rounds of golden fried pizza dough are practically screaming out for well…any ingredients you can dream up. Play it safe with chopped tomatoes, garlic and basil or go wild with gorgonzola, caramelized onions and balsamic. Your call!
---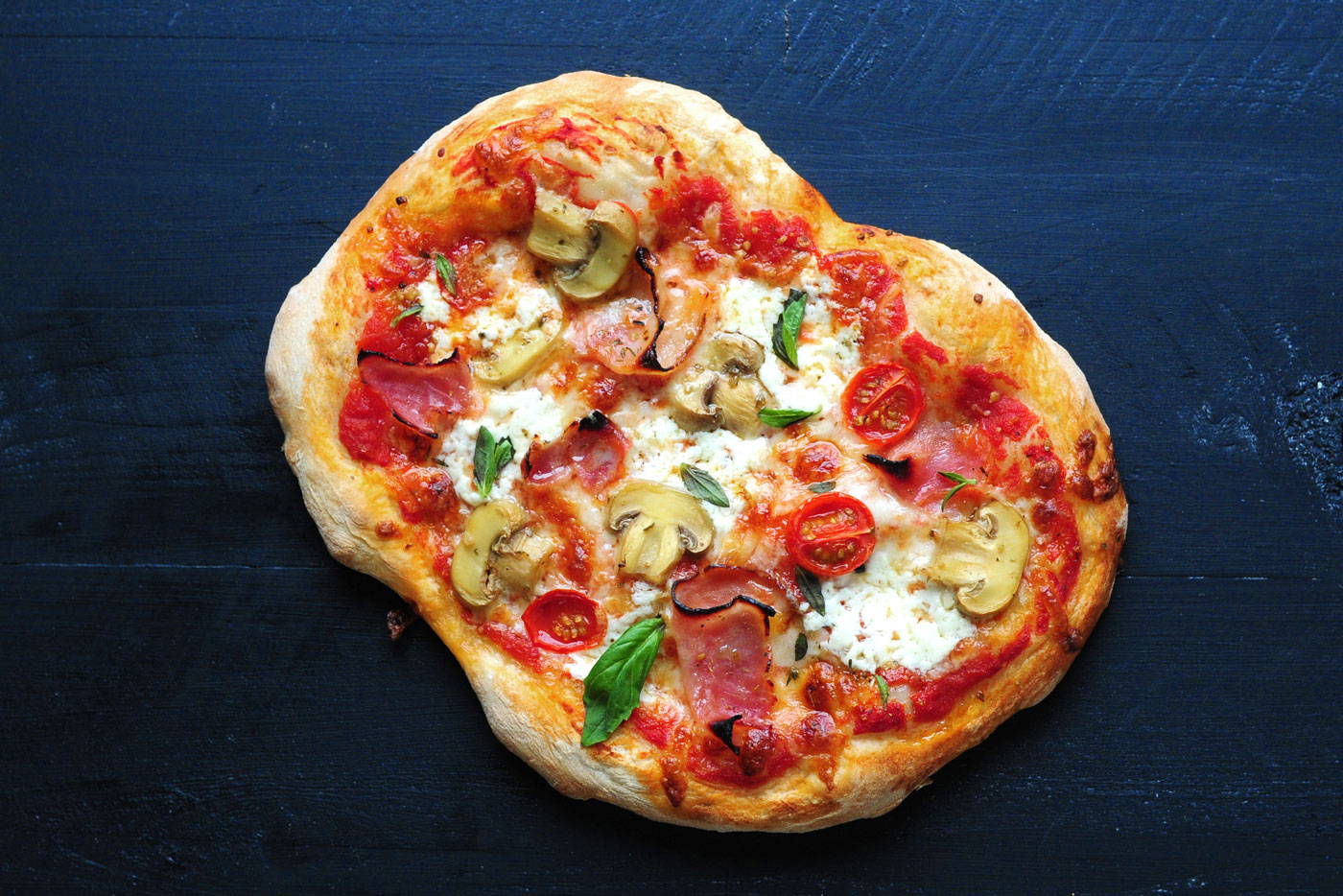 ---
It may be an Italian ingredient, but there's something about pepperoni that feels as American as apple pie. A handful of basil and the three P's (pizza sauce, shredded provolone and pepperoni) will do the job for the ultimate comfort or celebration meal.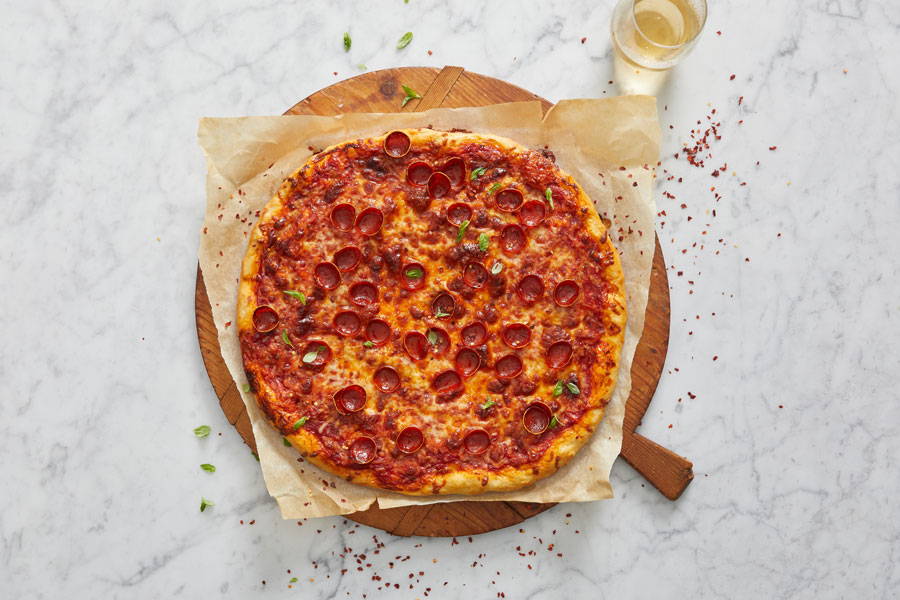 ---
6. Garlicky Olive & Anchovy Pizza with San Marzano Tomatoes
Certainly not a "starter pizza", this is a pie for the open minded. If you've got a slightly more sophisticated palette, try this two cheese showstopper featuring our hand-packed in oil anchovy fillets. Olives and mild banana pepper rings add another layer of depth to every slice.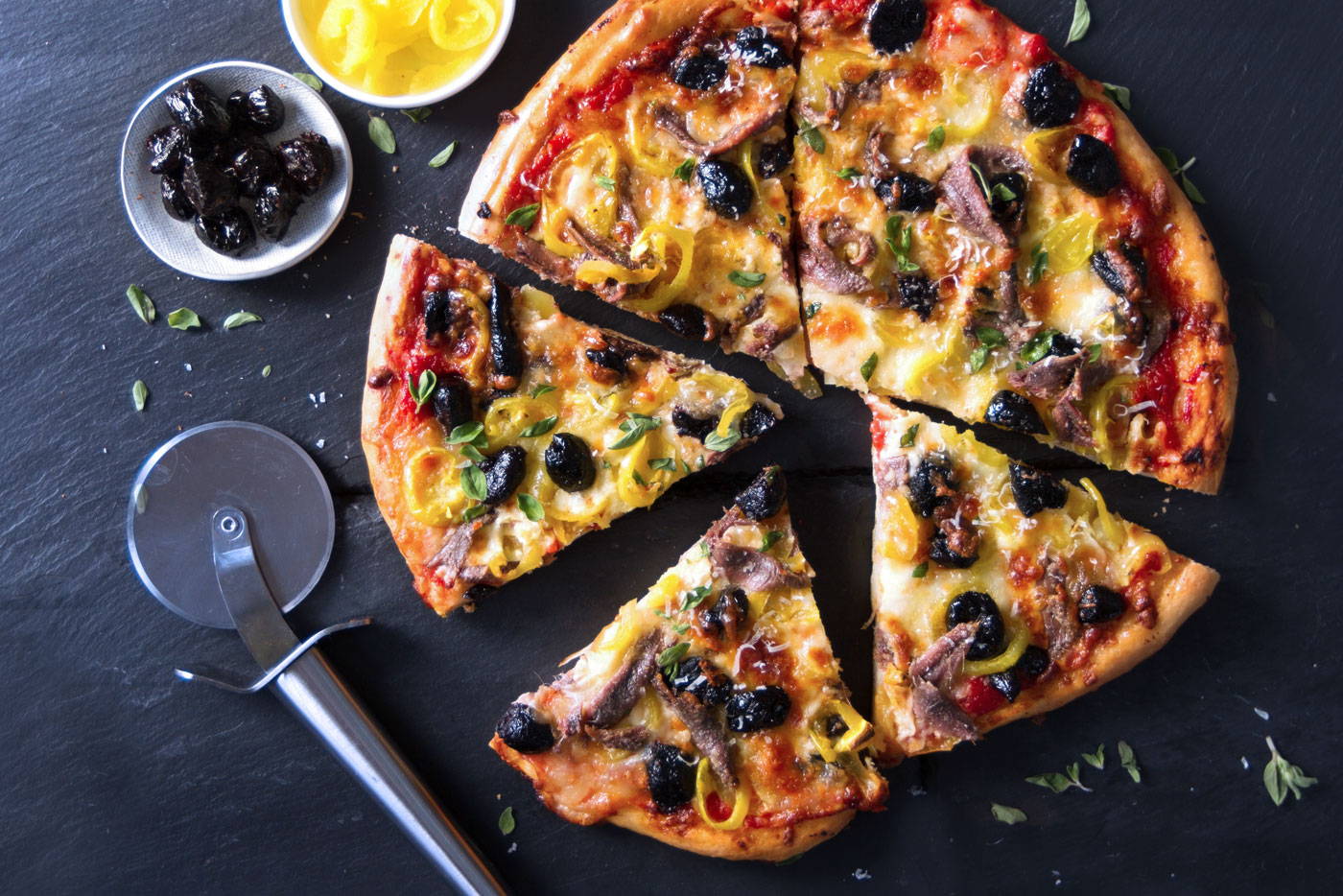 ---
7. Mortadella and Potato Pizza
Just as in Ireland, potatoes are a huge part of Italian culture and cooking. In this pizza, provolone, onions and mortadella, a type of pork sausage (and another beloved comfort food), come together to create a sophisticated spin on "meat and potatoes."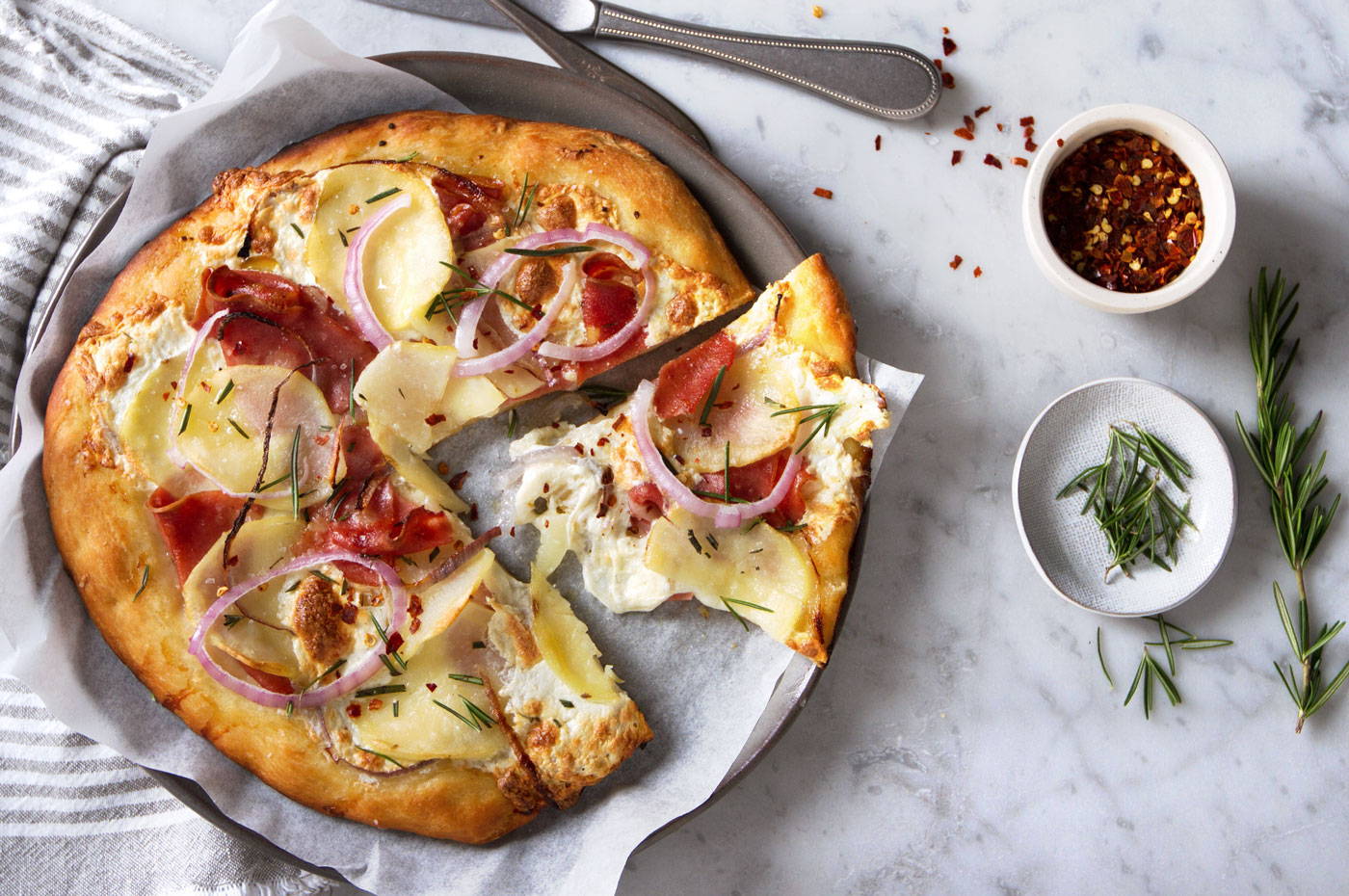 ---
8. Spicy Sausage, Fennel and Roasted Red Pepper Pizza
If you haven't tried it, there's something about the combination of sausage and fennel that's almost magical. It's meaty, earthy and all around mouthwatering. Spicy sausage and our roasted red peppers add a hint of smoke and sweet to the mix.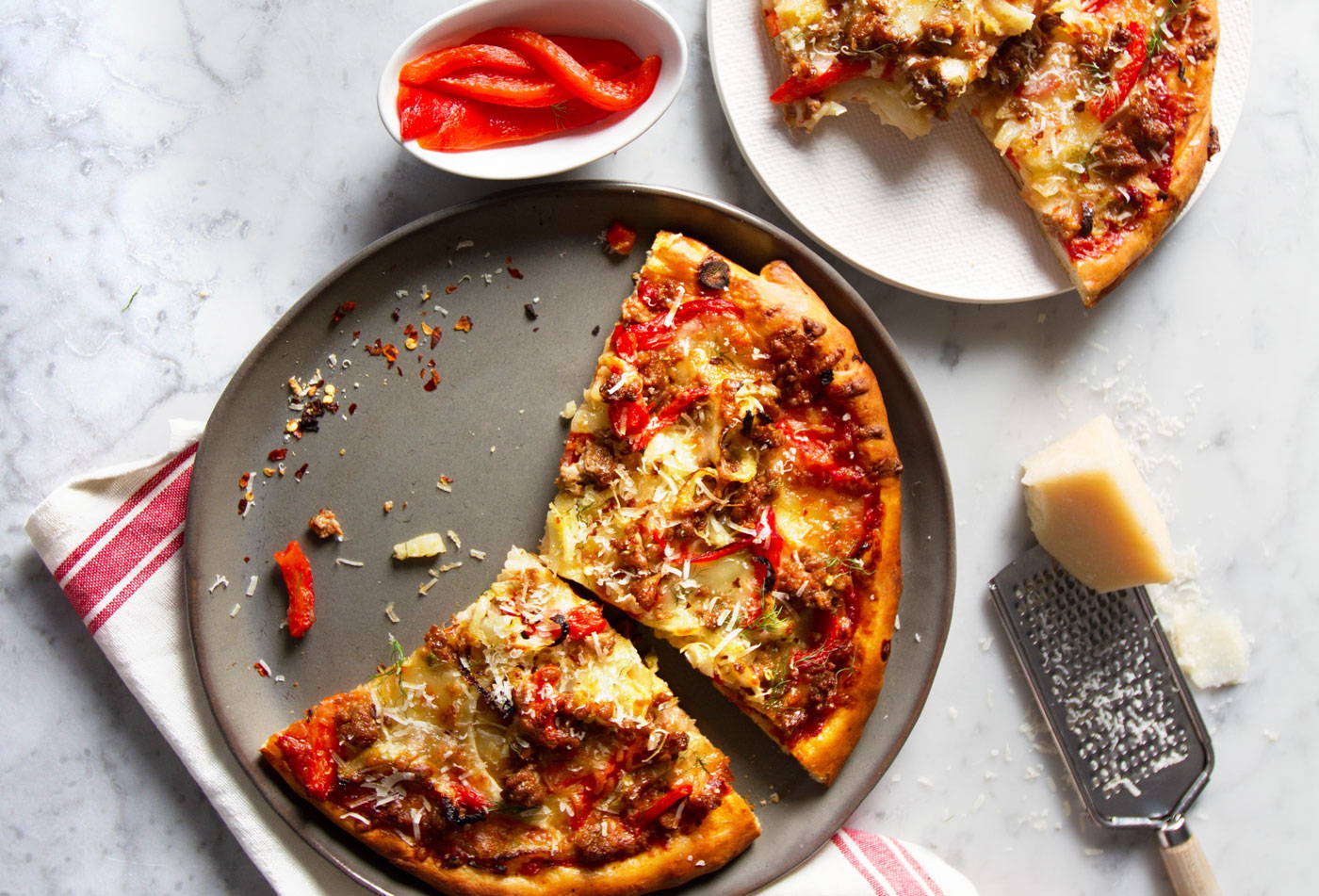 ---
9. Corned Beef Reuben Pizza with Dijon Bechamel Sauce
If you've got an afternoon free for a culinary adventure, this is the recipe to try. Featuring a luxurious Dijon Bechamel Sauce that you have to taste to believe, this pizza has all the makings of the Corned Beef Reubens you grew up with—Swiss cheese, sauerkraut and all!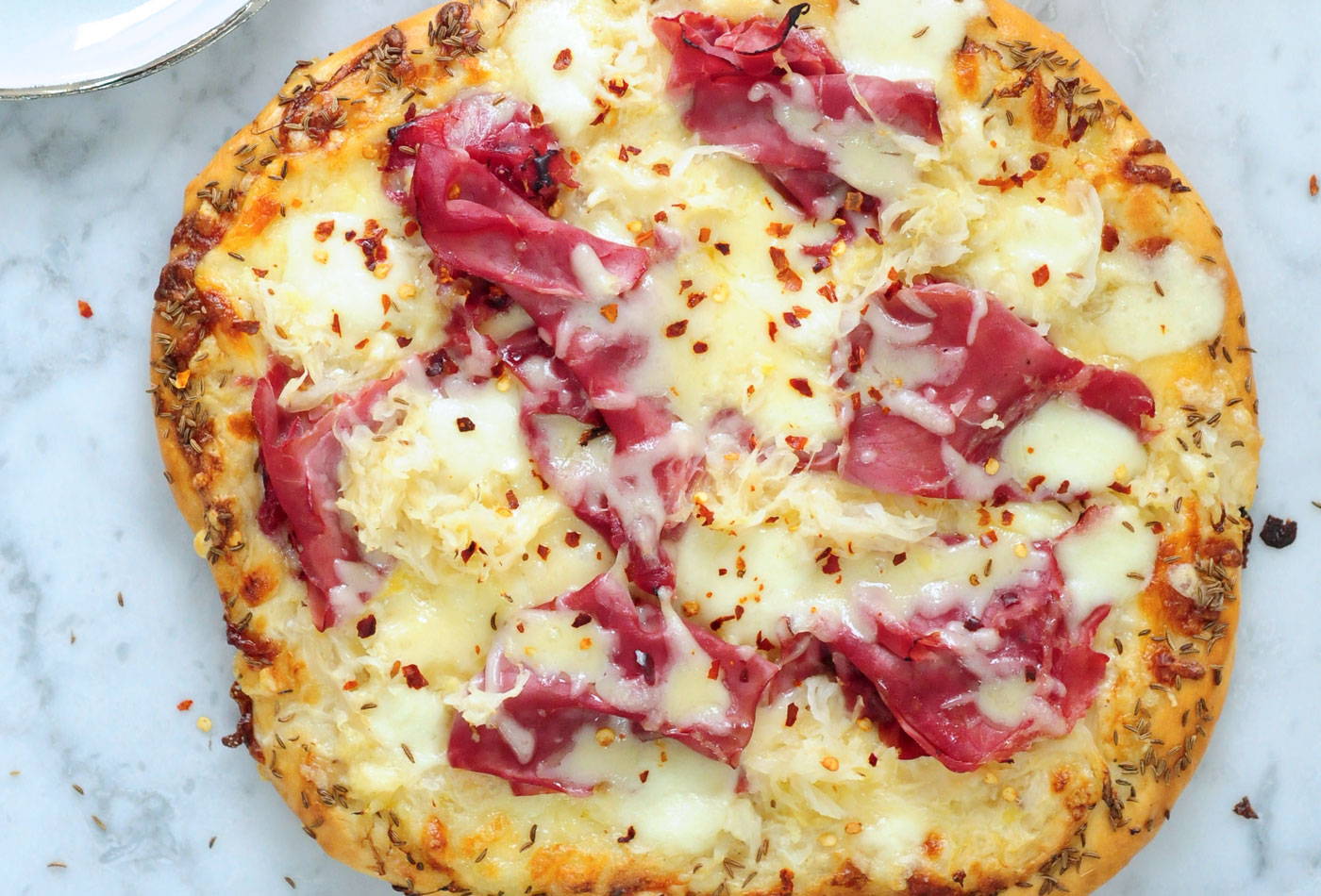 ---
10. Two Olive Pizza with Tuna & Capers
Let's round out the list with a pizza that evokes Southern Italy. With Castelvetrano olives adding the sweet and Calamata olives adding the smoke, the tuna adds a nice meaty taste to the dish. Nonpareil Capers add a pop of tangy, salty goodness to this pie.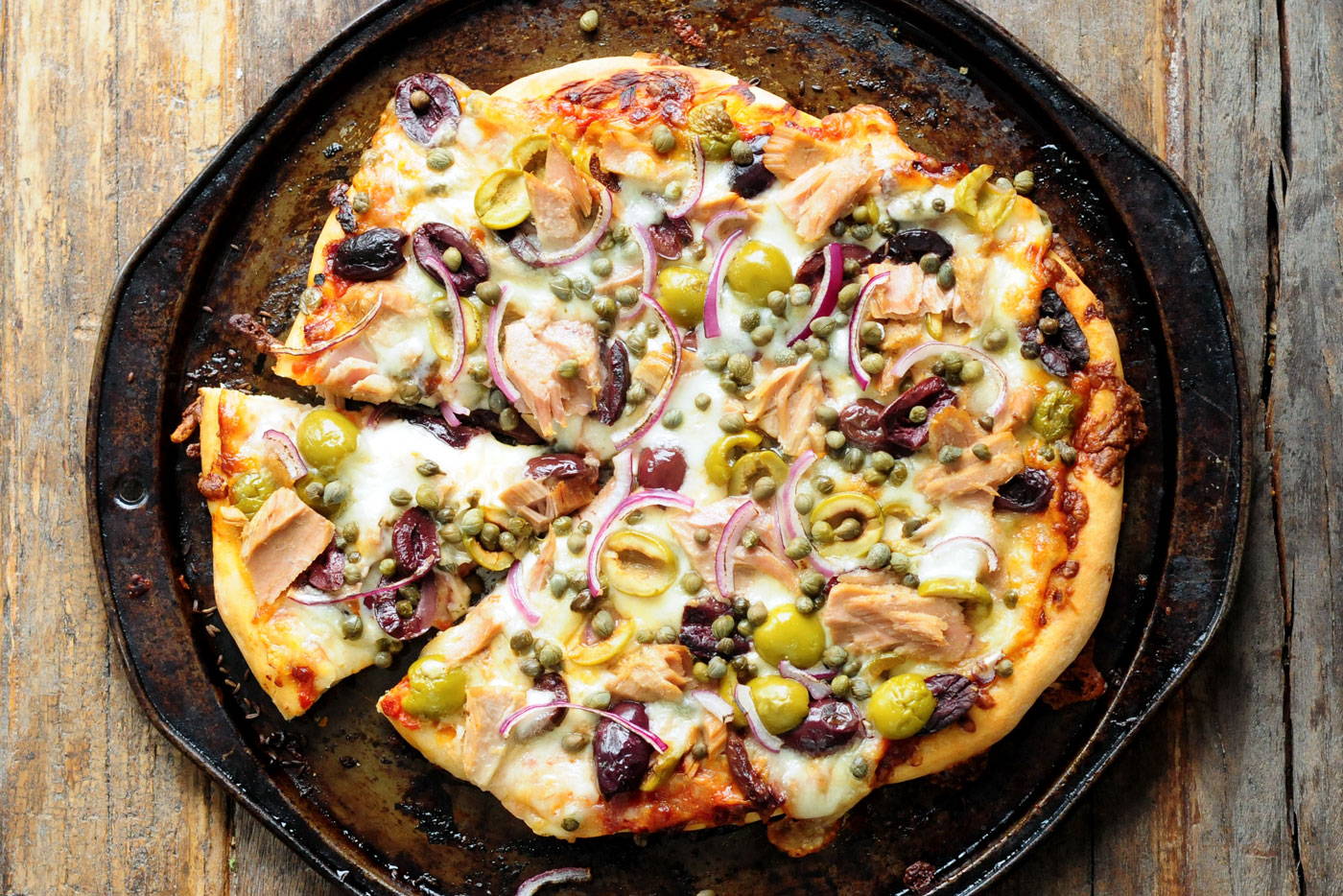 There's our top ten, folks! Now it's your turn to inspire us. Bring you're A-game over to Instagram for a chance to win the ultimate pizza prize! Share your pizza creation and tag @DeLallofoods and use #DeLalloEats.