'Tis the season for great Italian Christmas food…as if you needed a holiday, right?
There's no Christmas like an Italian Christmas! Sure, we may be a little biased, but the Christmas season is much anticipated as one of Italy's most celebrated holidays. Natale is an exciting occasion to cook up some best-loved family recipes, to dine with friends and family and to be merry, of course. For these reasons, we want to pass on to you some of our most cherished Italian Christmas traditions, so that you can spread the holiday cheer with your favorite people.
For Starters - Holiday Charcuterie Boards & Party Trays
No more fretting over the "perfect Christmas gift"… we've got you covered. Our tasty gourmet gift collections are designed to inspire your holiday entertaining and Christmas gift giving with something for everyone on your list. We offer gift baskets brimming with savory olives & antipasti, charcuterie and cheese board favorites, best-loved Italian grocery items and ingredients, as well as build your own personalized custom gift baskets.
Christmas Eve - Feast of the Seven Fishes
In Italy, Christmas Eve dinner is traditionally lighter with no meat and a lot of seafood, while the Italian-American meal has evolved into much more of a feast. Bring on the sword fish, tuna, salmon, octopus salad, smelts, calamari, spaghetti with clam sauce and the famous Italian classic—salted cod, known as baccalà. The Feast of the Seven Fishes can also include other meatless dishes, which vary by region. For example, gnocchi recipes and stuffed pasta are a hit in Northern Italy, where Veneto is known for buckwheat spaghetti in a creamy anchovy sauce. No matter where you celebrate, though, the sweet treats are a certainty: biscotti, pandoro, torrone (nougat candy) and almost always a candied loaf of panettone.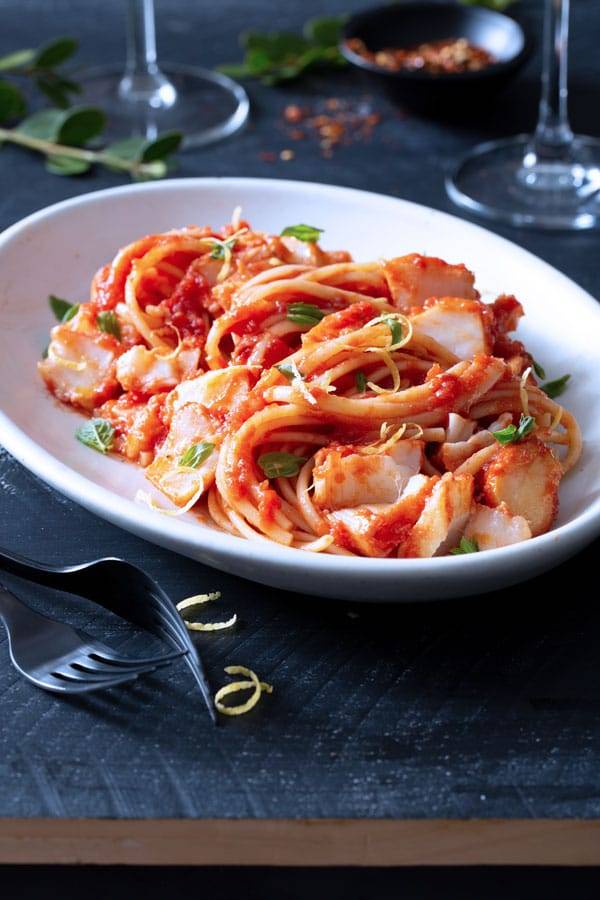 Recipe: Baccalà Tomato Sauce with Linguine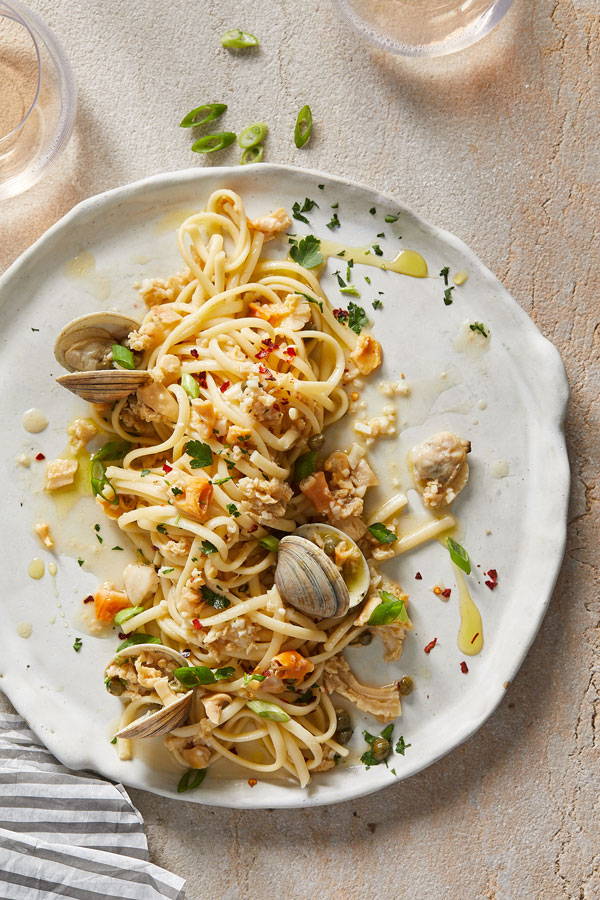 Recipe: Linguine with White Clam Sauce
Christmas Day Lunch - The Italian Way
The most important of the Natale meals, Christmas Day lunch can last for hours. Unlike Christmas Eve's meal, Christmas Day is typically meat-based. Natale lunch begins with a classic antipasto spread featuring dry cured meats, salumi, fine Italian cheeses, briny olives, artichokes and more. The first course is pasta that varies by region. In Southern and Central Italy, baked pasta is a must. In Northern Italy, Lasagne Bolognese and filled pasta like manicotti and ravioli are traditional Christmas fare. Next comes the main event, the meat. Roasted veal, baked chicken, sausages or braised beef are common Natale entrées worth celebrating.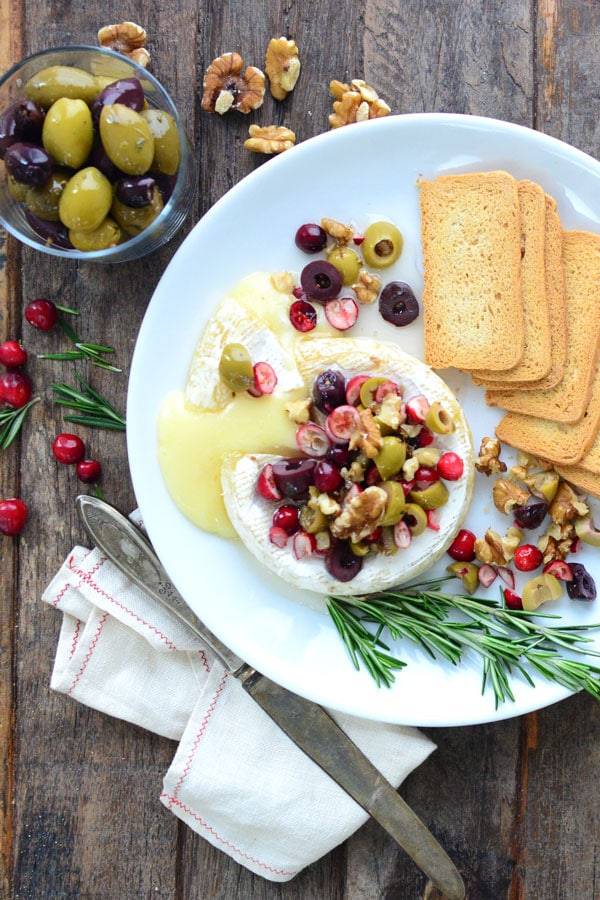 Recipe: Baked Brie with Olives Jubilee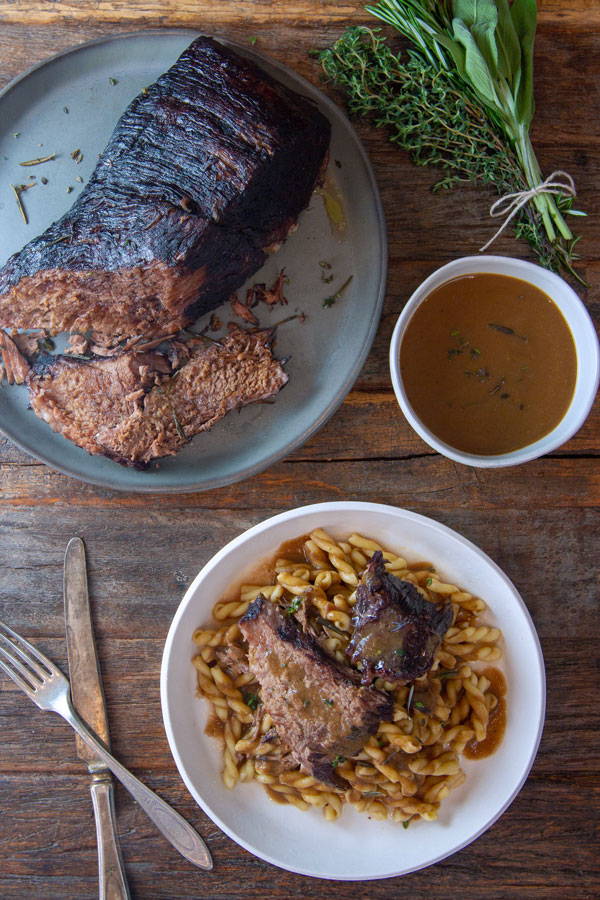 Recipe: Braised Beef in Barolo Wine Sauce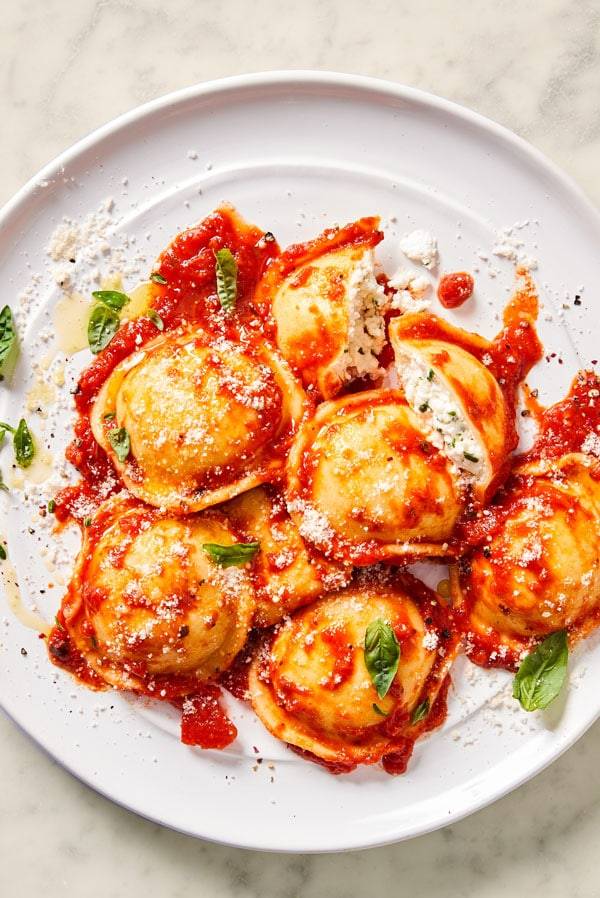 Recipe: Ricotta & Spinach Filled Ravioli
December 26th - Santo Stefano's Lunch
On December 26th, lunch carries on the Natale festivities. For this meal, more distant relatives and friends are invited. The meal isn't as indulgent as Christmas lunch, but just as well composed. If there are no new guests to your party, it's customary to enjoy leftovers, like the Friday following Thanksgiving Day. (Why not try a batch of Fried Baccalà with your leftover salted cod?) While there are no particular culinary traditions, Santo Stefano's lunch tends to be less elaborate and much more creative. Now is the time to try some unusual pasta dishes or exotic soups. Also, on this day, restaurants are very popular, offering a refreshing change from days in the kitchen.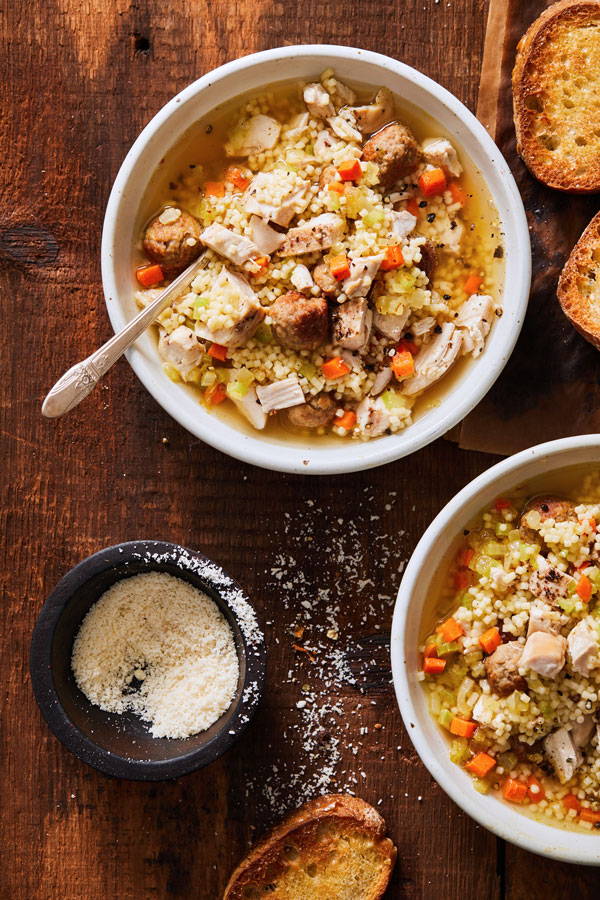 Recipe: Italian Wedding Soup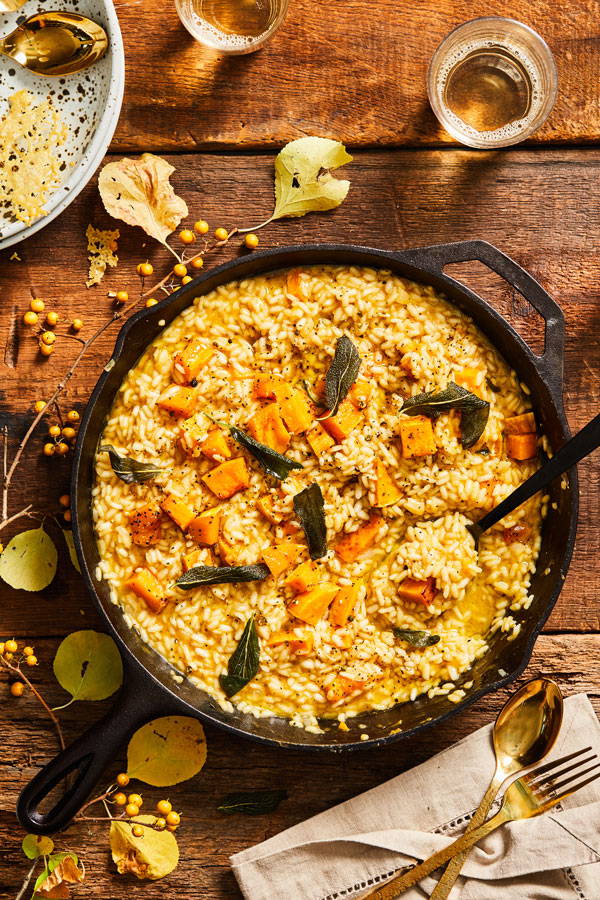 Recipe: Butternut Squash Risotto with Pine Nuts & Balsamic Glaze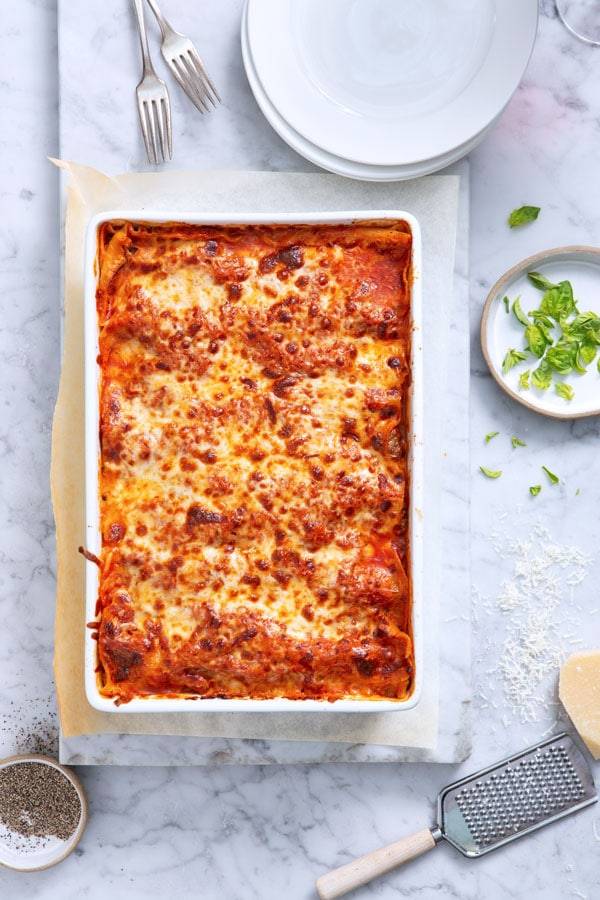 Recipe: Classic Three-Cheese Lasagna