All About Bruschetta
It's not just toast.
Bruschetta has been around for a long, long time. Where it started simply and humbly as toasted bread rubbed with olive oil and garlic, bruschetta has come to describe the colorful condiment we put on top.
The Bread
The word "bruschetta" comes from the Italian bruscare meaning "to roast over coals," but we recommend the broil feature on your modern-day oven. Likewise, use a grill or a grill pan, which creates grill marks and ups the presentation a notch. Depending on how you serve it, use appetizer-sized baguette or crusty Italian bread. Brush slices with olive oil, then toast or grill it. Once toasted, rub warm slices with cloves of fresh garlic. We prefer a subtler approach, so you can better taste all the toppings. But go for it, garlic lovers.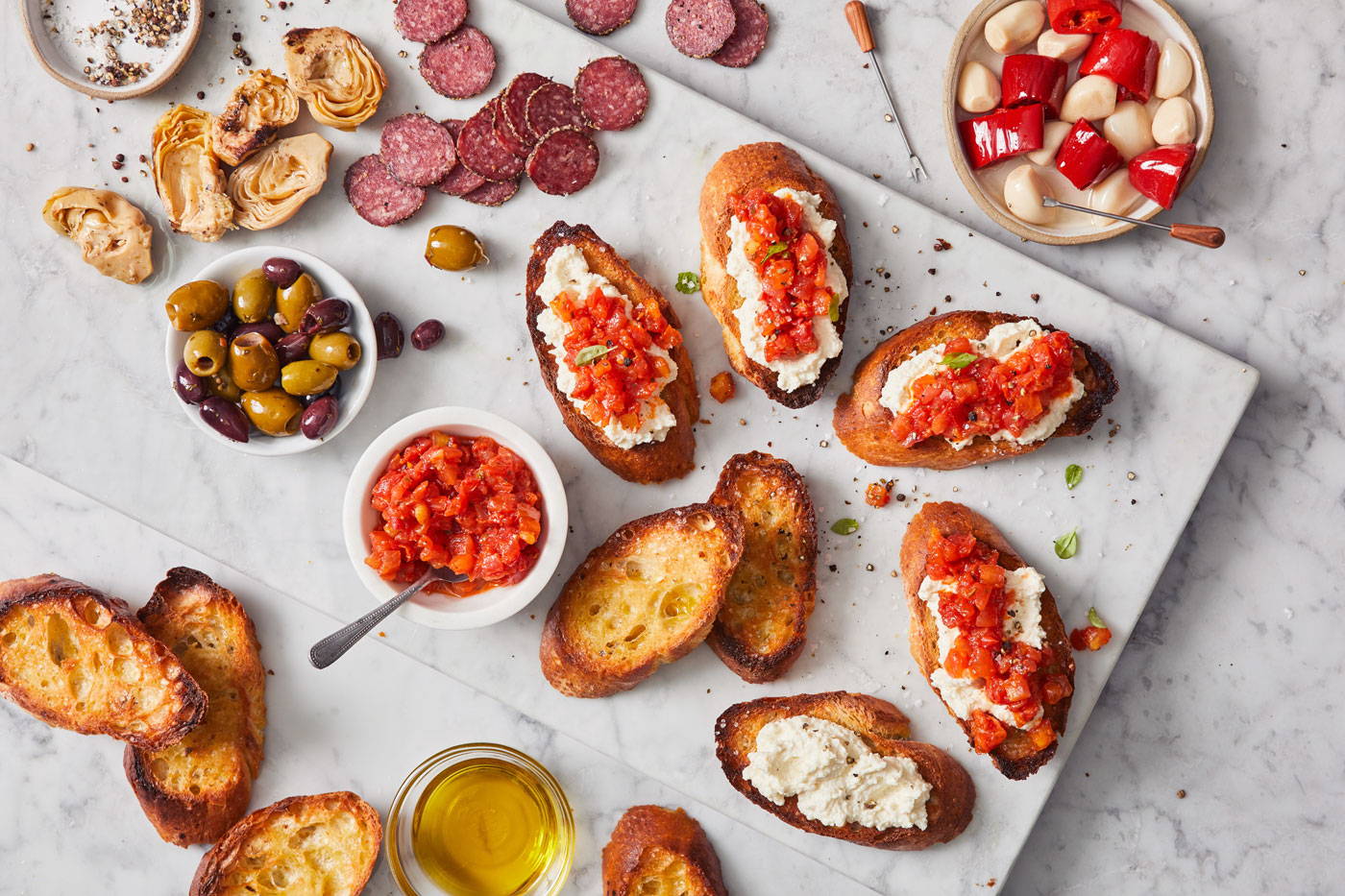 Recipe: Italian Tomato Bruschetta Toasts
Traditional Antipasto
Now it's time to top it off.
The traditional Italian condiment consists of fresh chopped tomatoes (with seeds removed) and some fresh chopped basil. This is a great way to feature heirloom and garden tomatoes during your end-of-summer harvest. But why stop with tomatoes?
Not only is bruschetta a simple yet eye-catching appetizer, but it's versatile too. You can create a topping for every season that features seasonal flavors like butternut squash, artichokes, avocado, peaches, etc. Looking for a way to amp up your antipasto pairings and cheeseboards? Bruschetta is an easy way to add a little something extra to your entertainment offerings.
If you don't feel like making your own, we've got some pretty amazing bruschetta we'd like to brag about.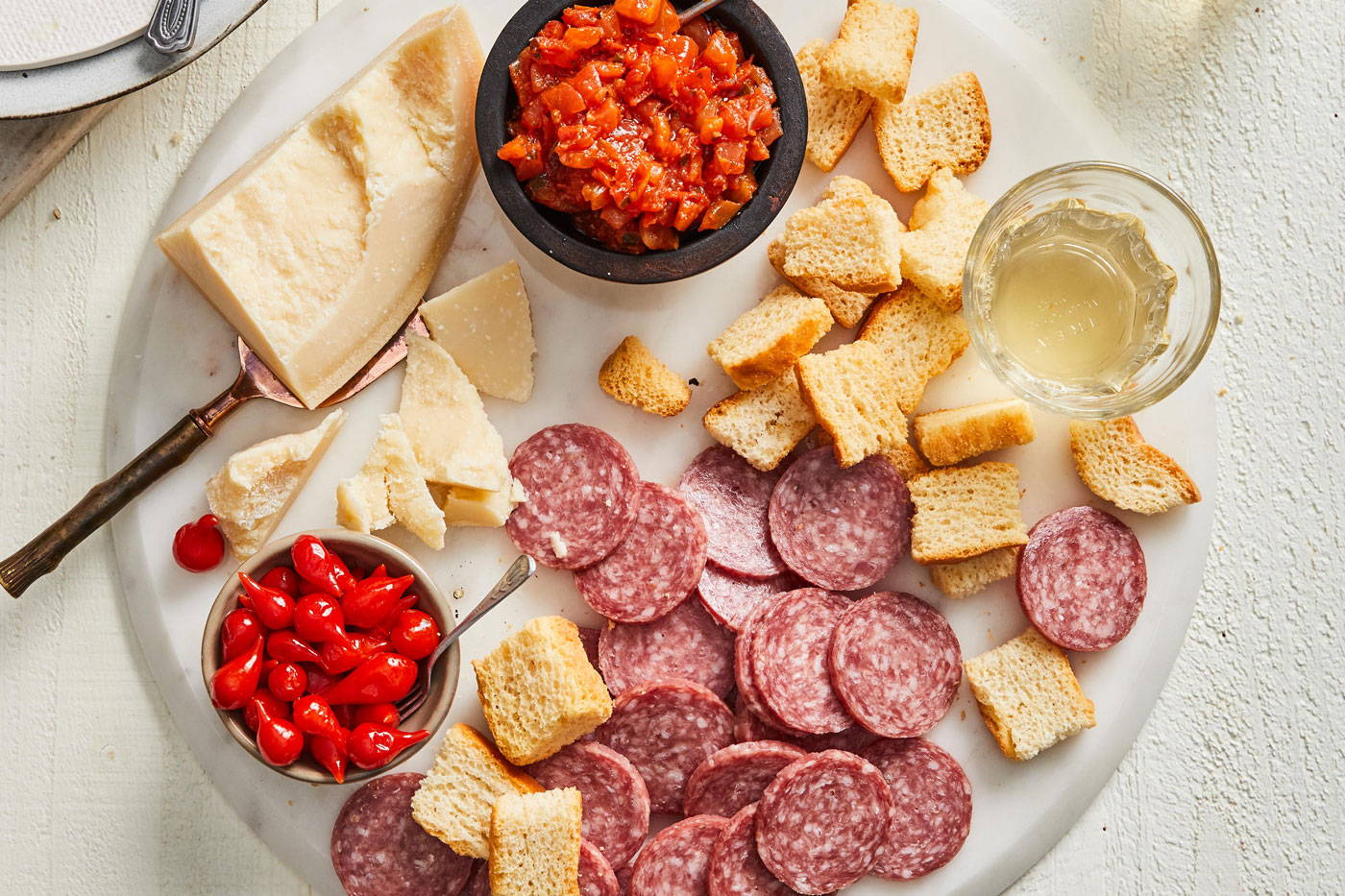 Flavorful Gourmet Ingredients
More than that easy app, bruschetta has a way of brightening up recipes—often with just a spoonful. Some of our favorite ways to use bruschetta in the kitchen:
Savory spread for sandwiches, wraps and paninis.

Bold topping for pizzas, flatbreads and focaccias.

Flavorful accent to hot or cold pasta dishes.

Unique ingredient in dips paired with creamy cheeses or mayo.

Tasty addition to salad dressings and vinaigrettes.

Marinade for grilled or roasted meats and seafood.

A way to amp up omelets and frittatas.

Colorful finish for meats, poultry and seafood.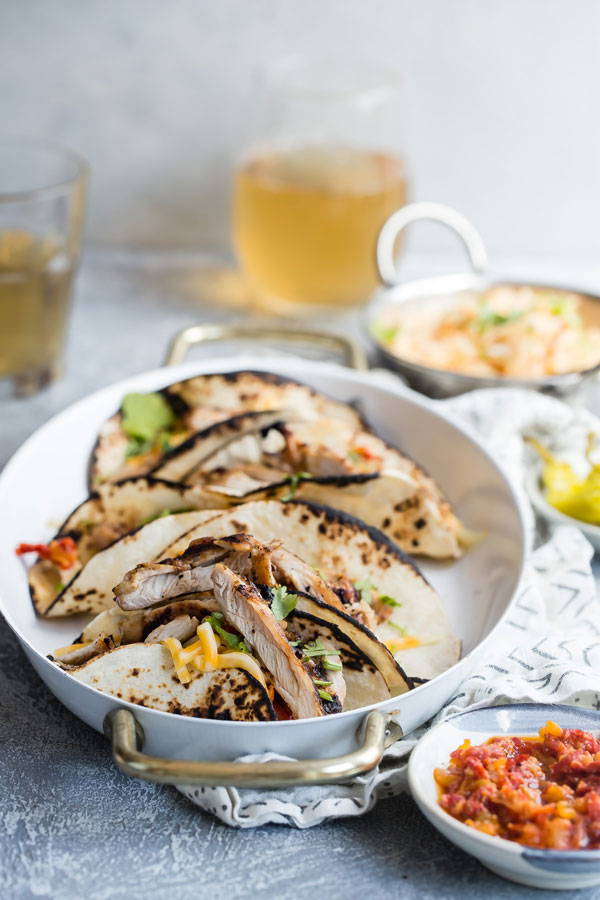 Recipe: Zesty Chicken Tacos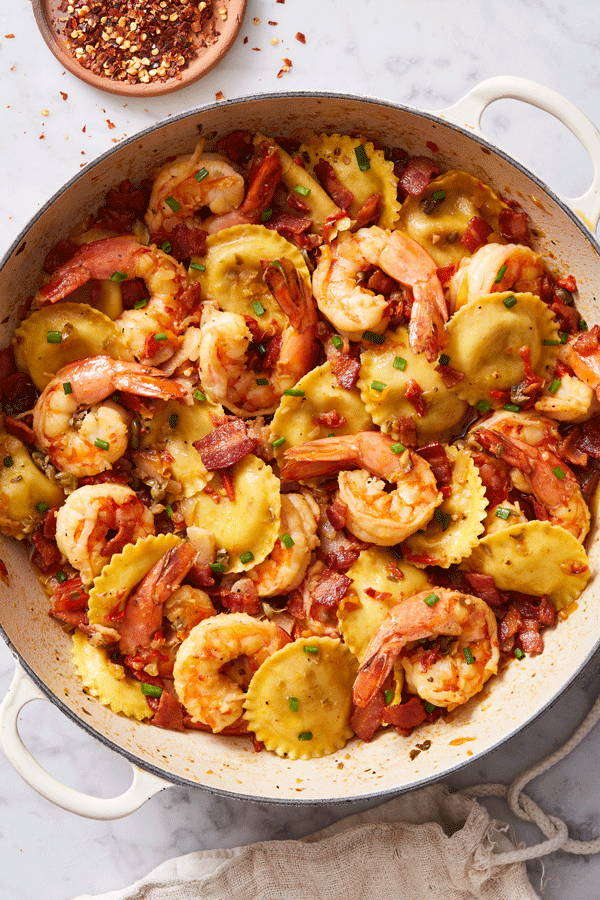 Recipe: Bruschetta Shrimp Ravioli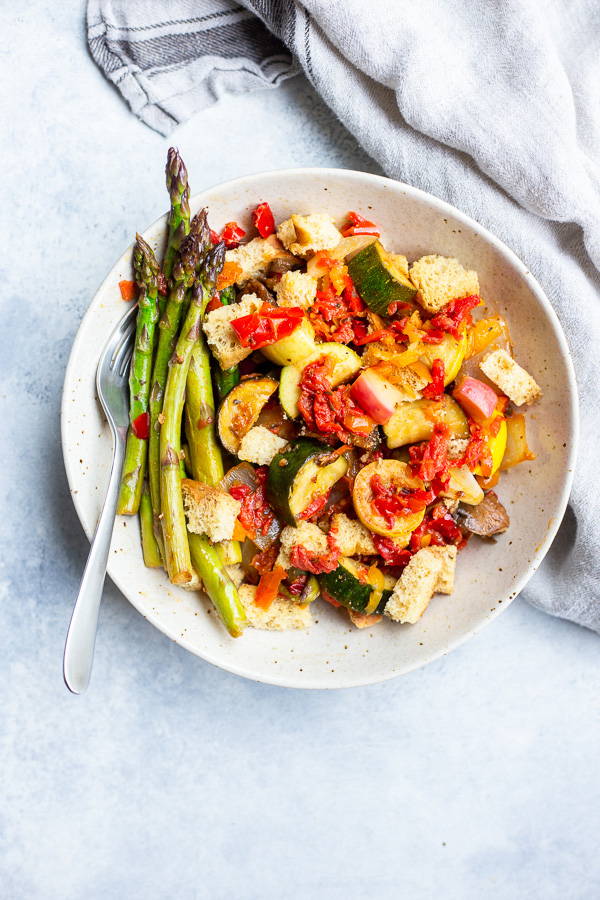 Recipe: Summer Vegetable Panzanella Salad
---
Beyond Bruschetta
Sure, bruschetta is famous for being a delicious appetizer and snack that's super easy to whip up, but did you know it also has some serious kitchen potential?
In its most simple form, bruschetta is a tasty tomato topping for toasted slices of crusty Italian bread. Traditionally, it's made with red ripe tomatoes, chopped herbs and extra virgin olive oil, but really, there are so many variations of bruschetta to fall in love with. Our DeLallo Bruschetta collection includes some of your favorite Mediterranean flavors—like artichokes, sun-dried tomatoes and olives. These authentic Italian recipes are more than easy and elegant appetizers, but pantry staples that make for exciting ingredients.
Check out some of our favorite things to do with bruschetta: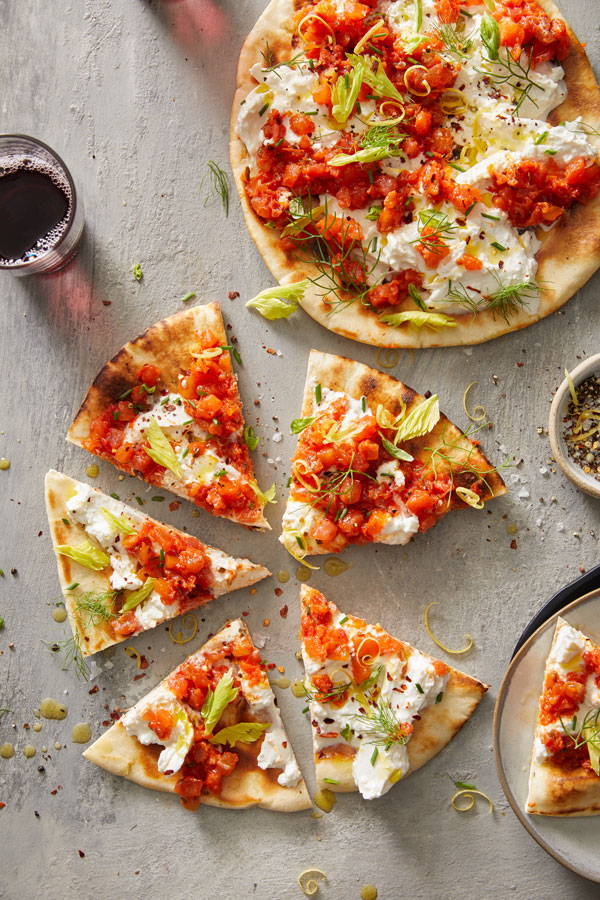 Recipe: Grilled Flatbread with Tomato Bruschetta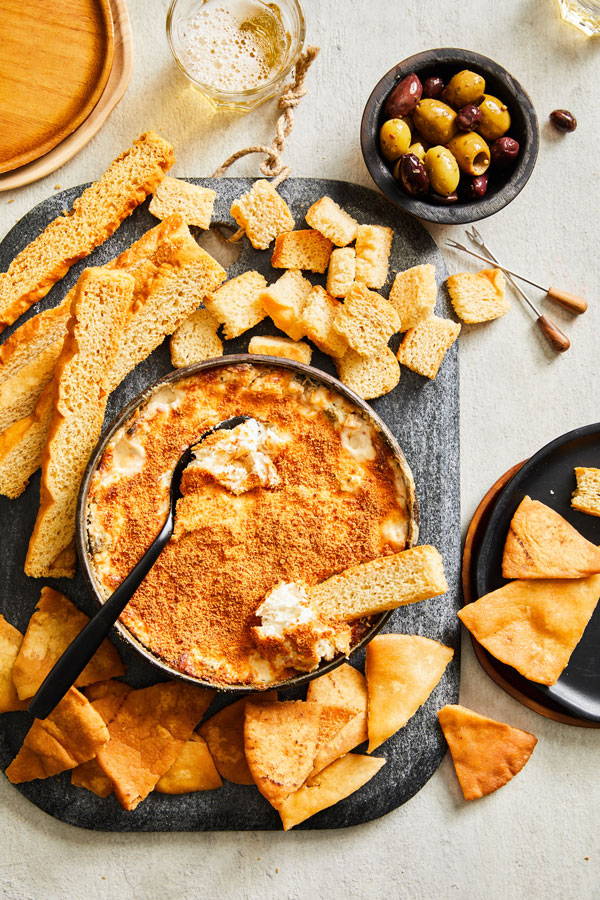 Recipe: Artichoke Bruschetta Dip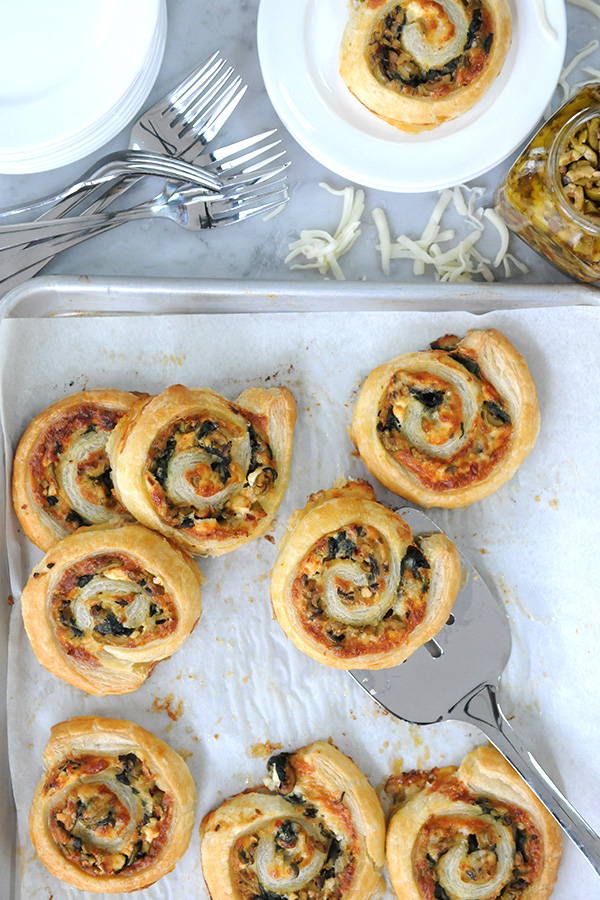 Recipe: Olive Bruschetta Pinwheels
---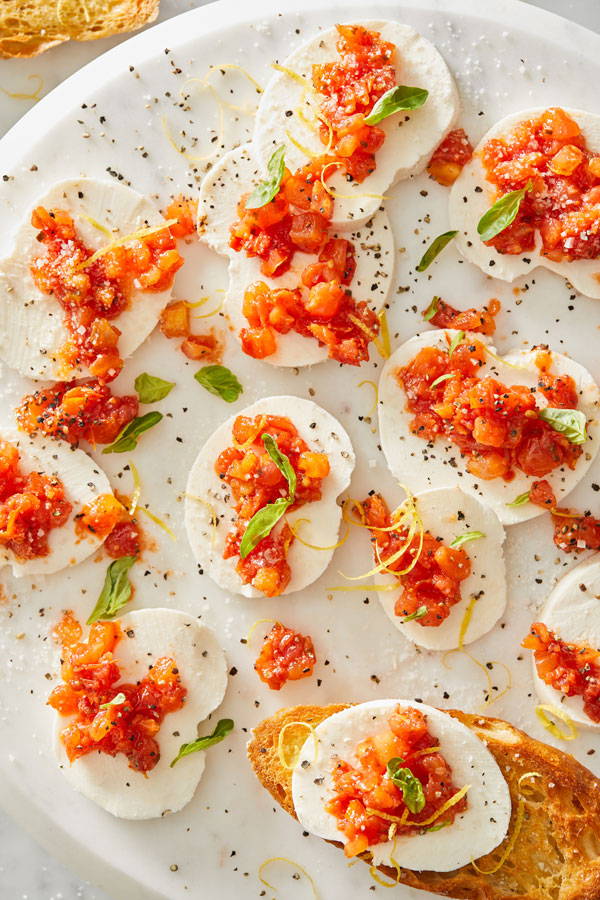 Recipe: Italian Tomato Bruschetta Caprese Salad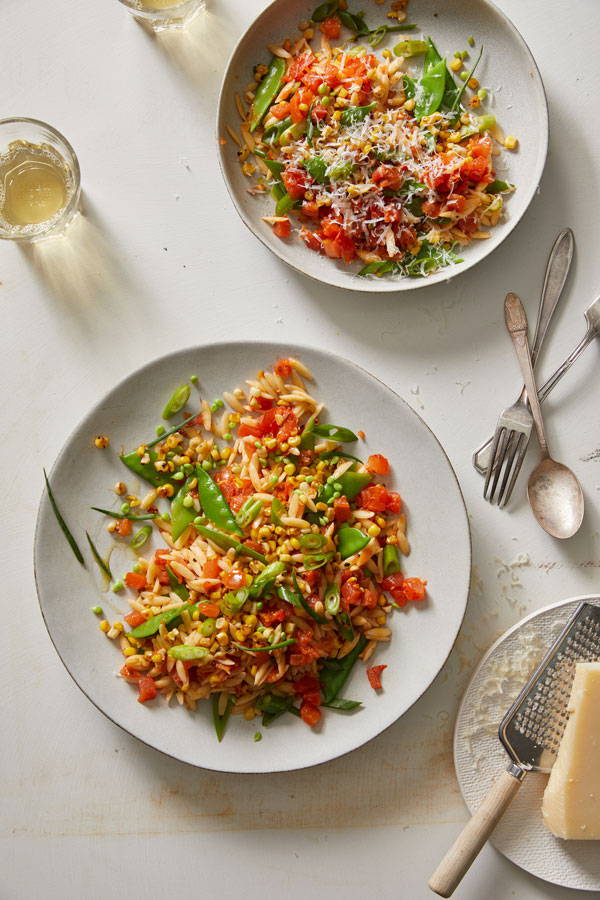 Recipe: Roasted Corn and Tomato Bruschetta Orzo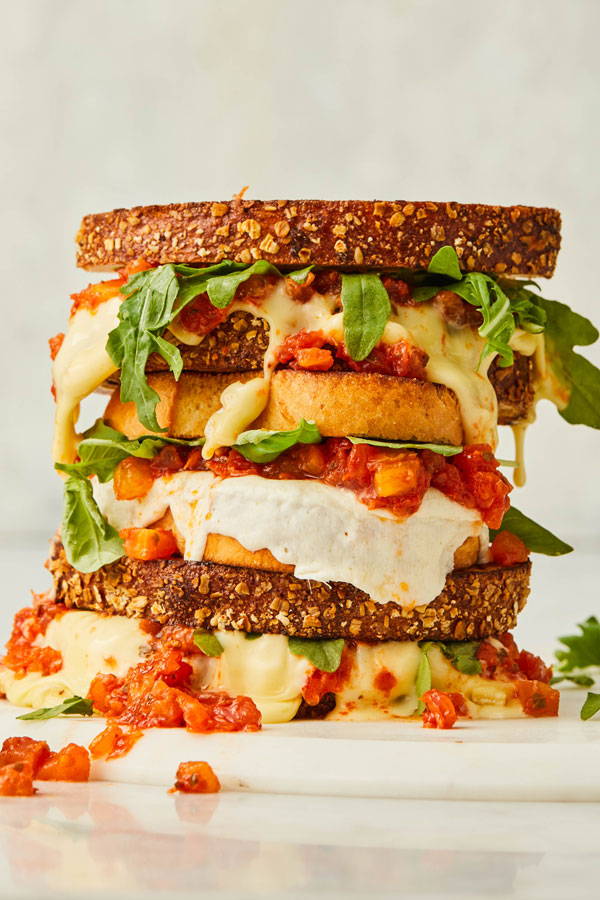 Recipe: Tomato Bruschetta Grilled Cheese
---
Pasta, Polenta and Ratatouille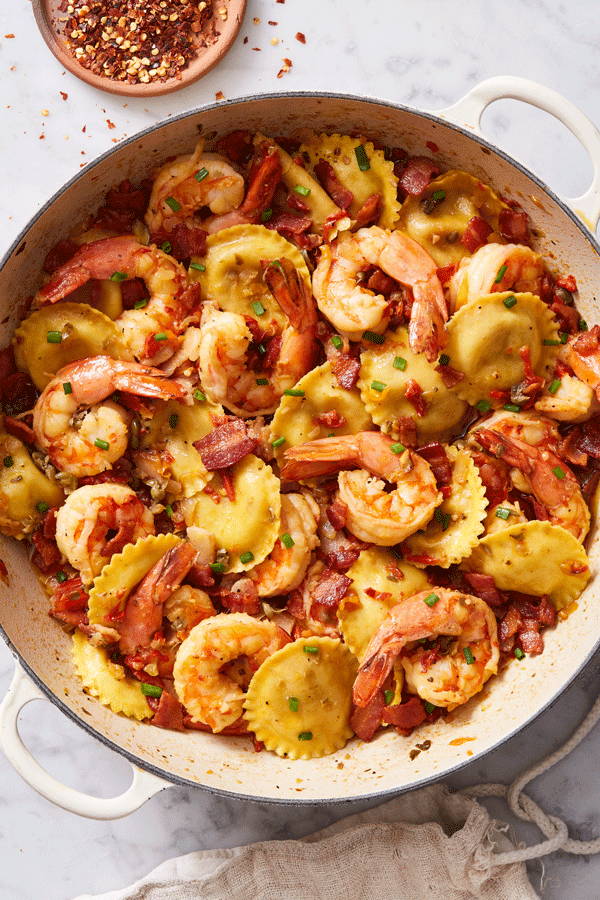 Recipe: Bruschetta Shrimp Ravioli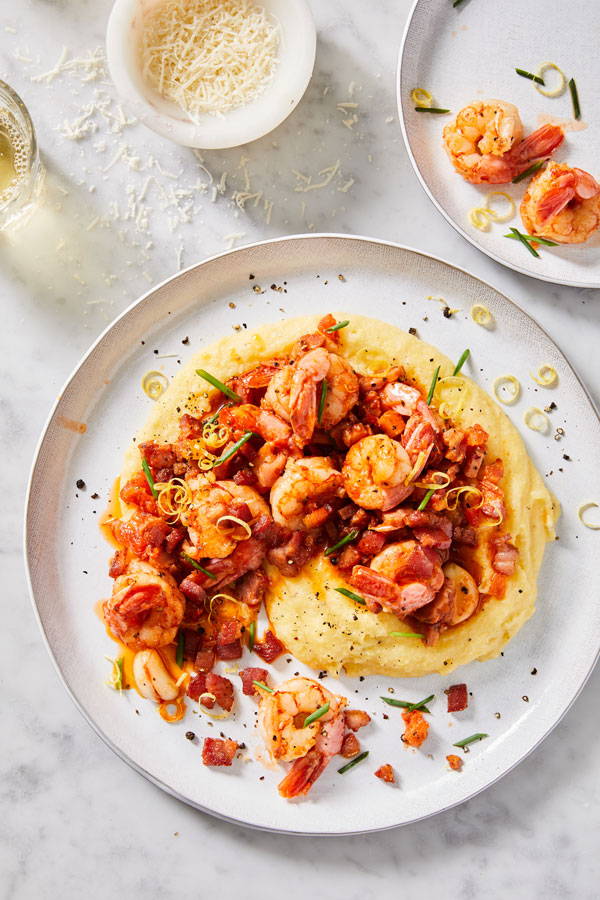 Recipe: Shrimp and Polenta with Tomato Bruschetta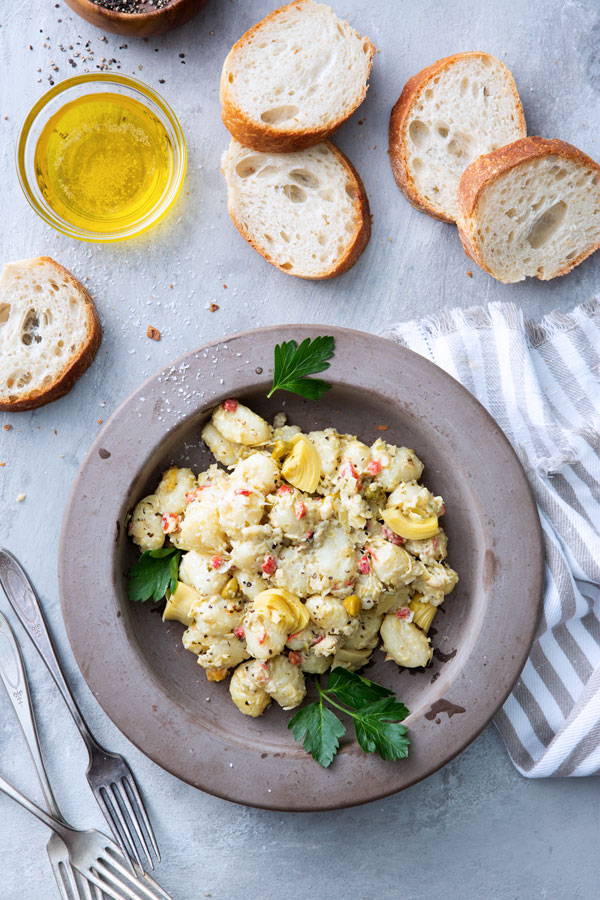 Recipe: Gnocchi with Artichoke Bruschetta Sauce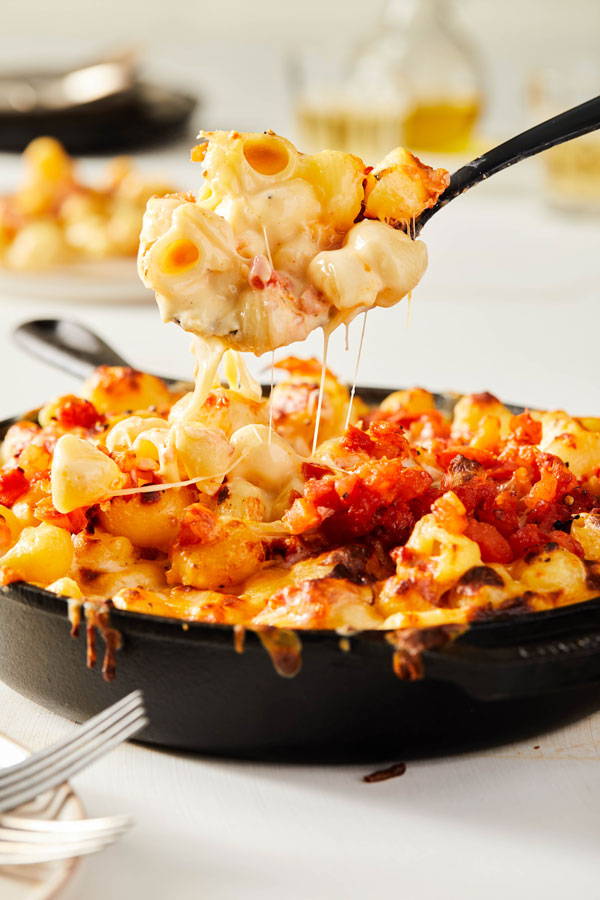 Recipe: Bruscehetta Mac 'n Cheese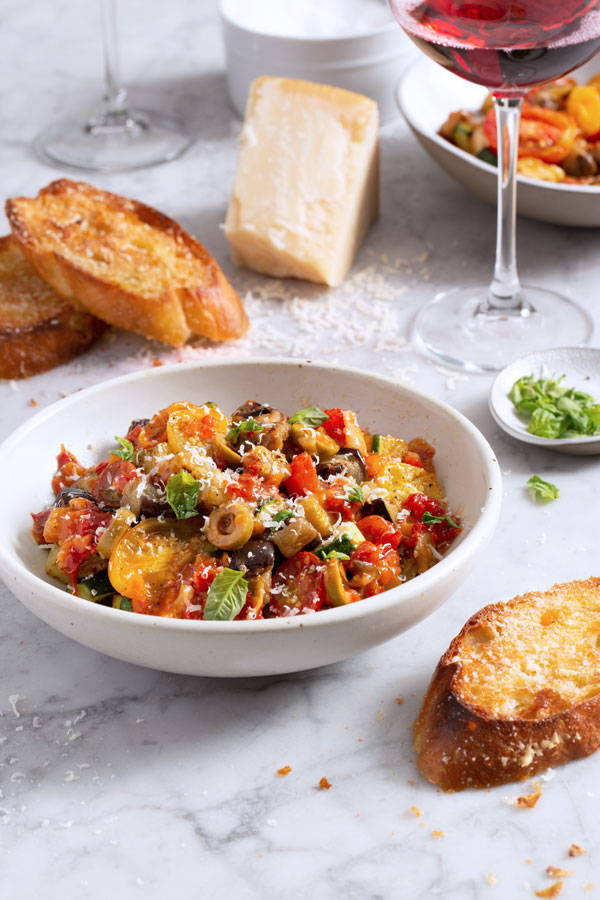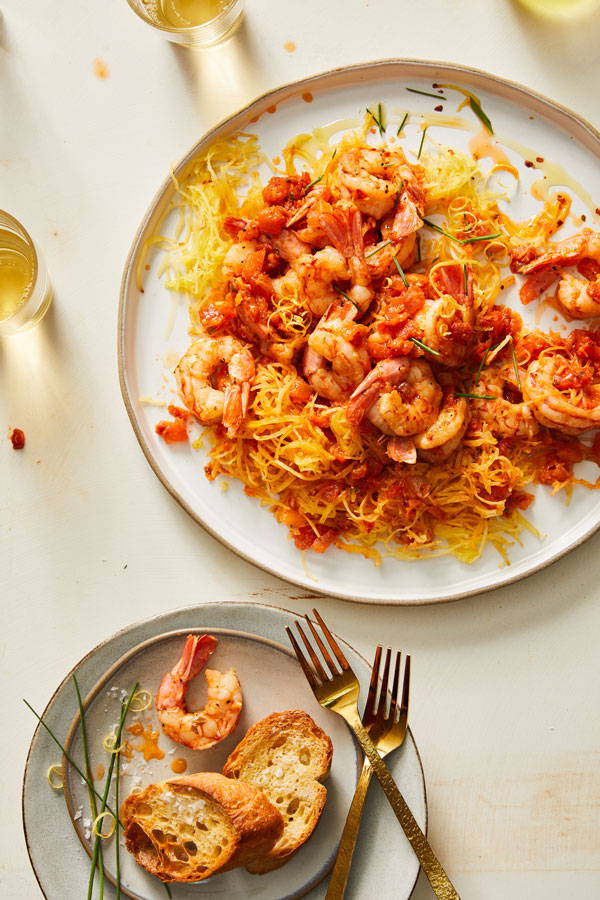 Recipe: Spaghetti Squash with Tomato Bruschetta and Shrimp
---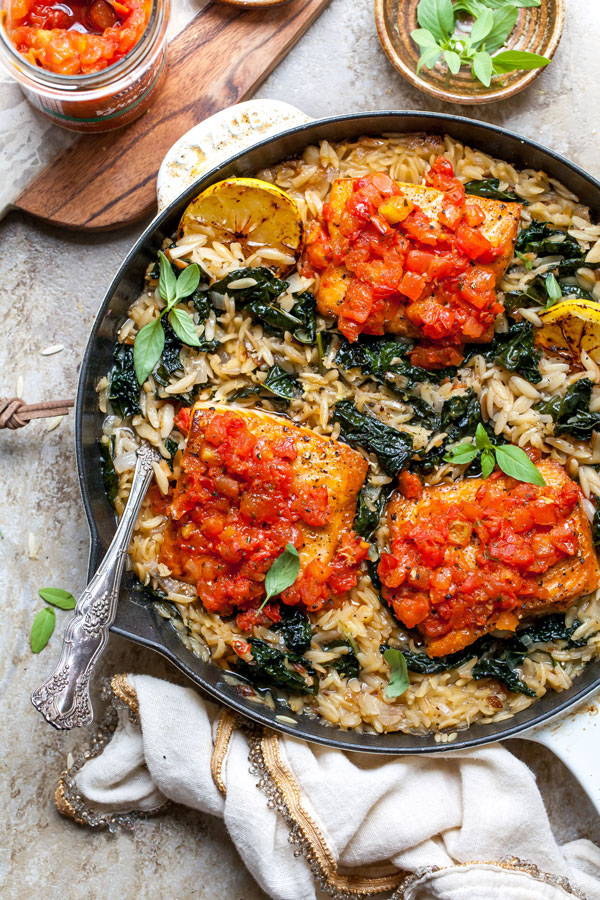 Recipe: Bruschetta Salmon Skillet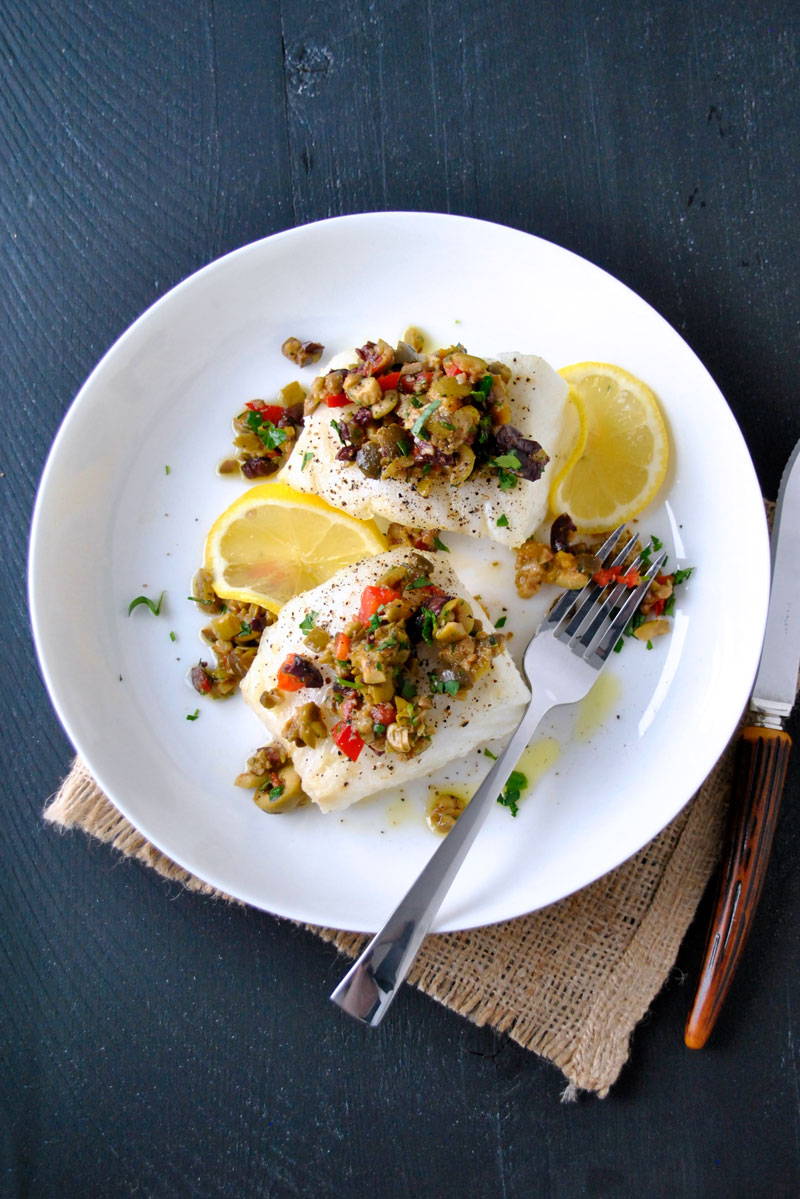 Recipe: Halibut with Olive Bruschetta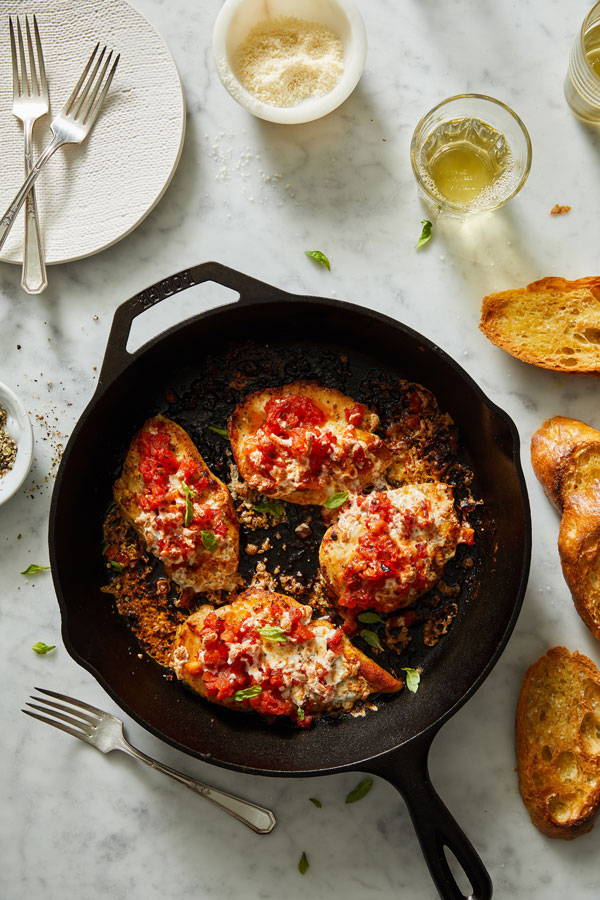 Recipe: Italian Tomato Bruschetta Chicken
---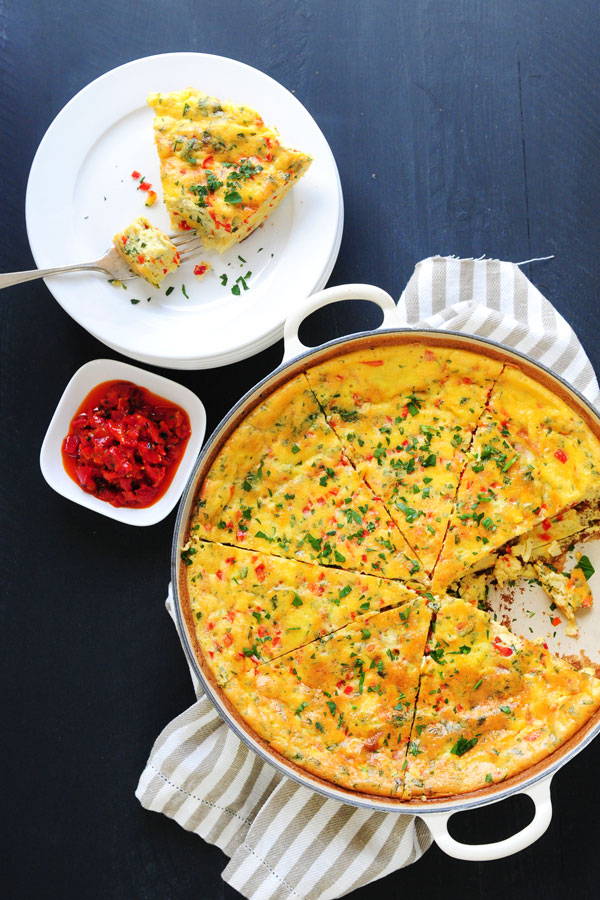 Recipe: Roasted Pepper Bruschetta Frittata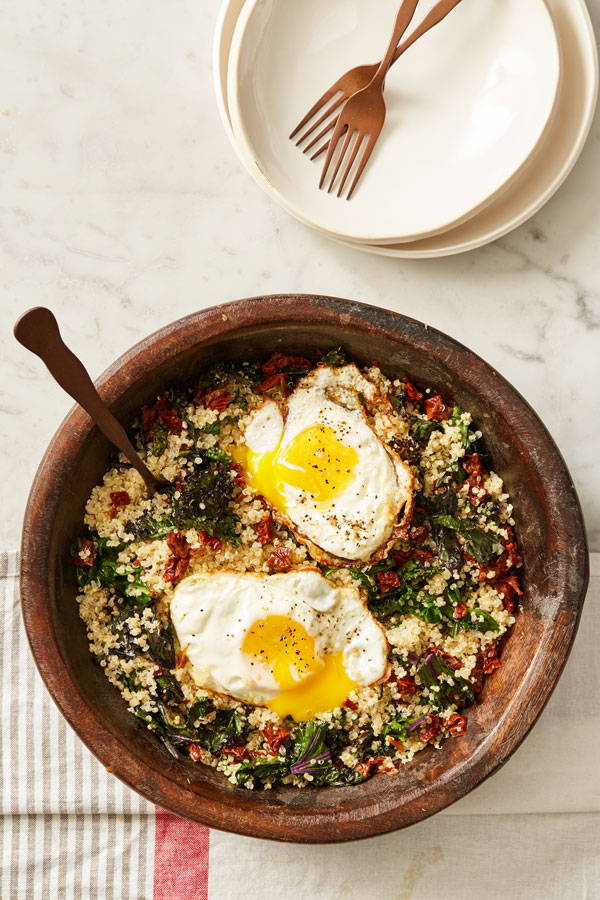 Recipe: Bruschetta, Greens and Grains Breakfast Bowl