Bruschetta and crostini are both bread preparations used in antipasti – but what is the difference? We explain the different kinds of bread used for bruschetta and crostini, and the various toppings likely matched up with each. Our recipe ideas will inspire you to expand your appetizer repertoire to include these perfect partners for extra virgin olive oil, sun-dried olives, fresh chopped tomatoes, wild mushrooms and more.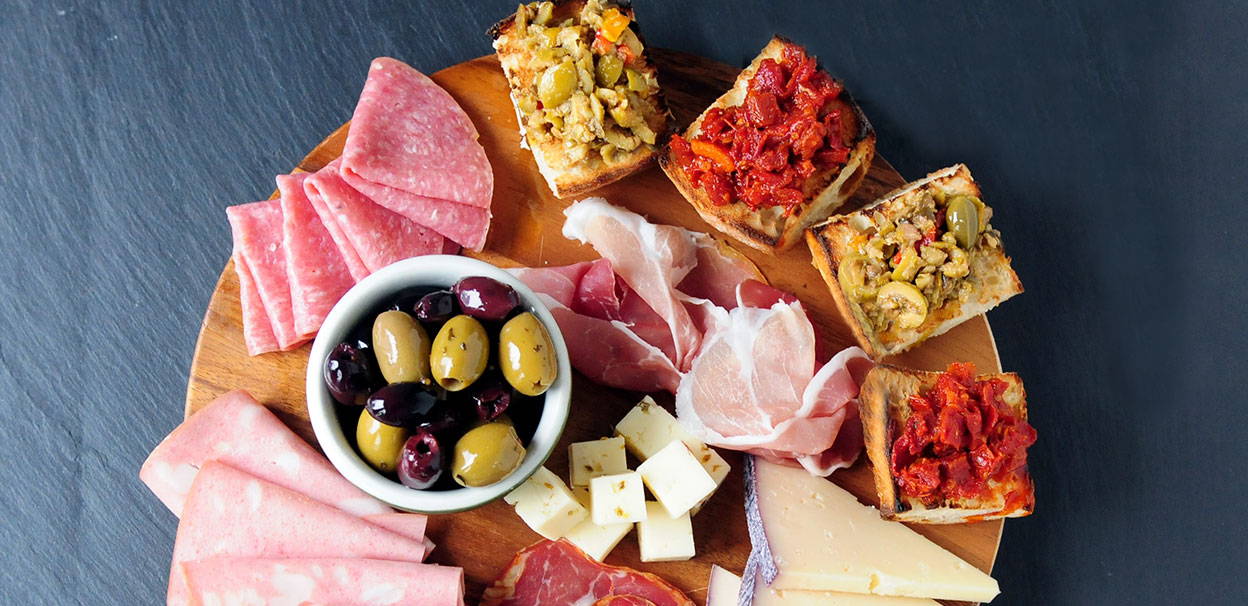 Bruschetta and crostini are versatile additions to an Italian antipasto. They give you endless scope for exploring a variety of flavors and seasonal vegetables and sit equally well alongside vegetable salad antipasti, meats, cheeses, and olives.
The difference between bruschettas and crostini is the bread used. Bruschetta, from the Italian word "bruscare" meaning "to roast over coals" is made by toasting whole, wide slices of a rustic Italian or sourdough type bread. Crostini are sliced and toasted from a smaller, round, finer-textured bread, more like a white bread baguette. In Italy you might find yourself offered an antipasto of four or five different crostini, no more than a couple of mouthfuls each, accompanied by some olives, but only one or two of the larger bruschetta would be plenty.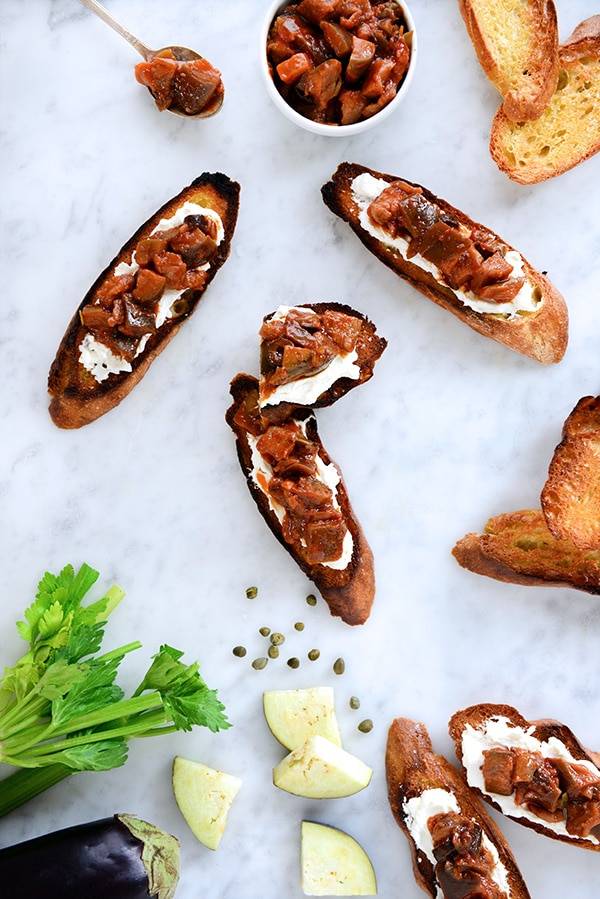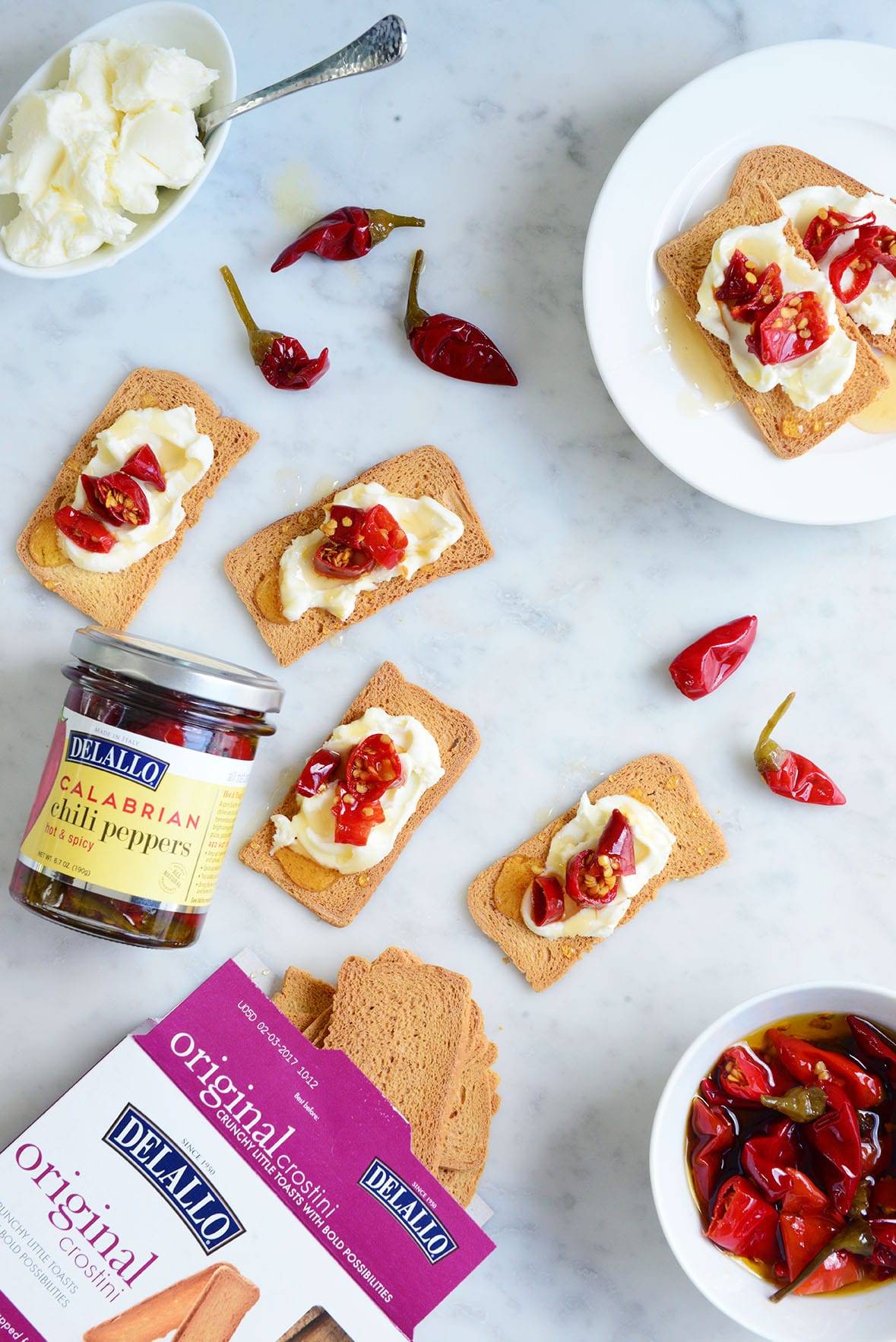 Recipe: Eggplant Caponata + Ricotta Crostini
Recipe: Spicy-Sweet Calabrian Chili Pepper Crostini
The small crostini are spread with judicious amounts of intensely flavored toppings, such as a rich fig spread topped with goat cheese, or a tangy black olive paste made from sun-dried olives; a sprightly caper and anchovy mix or, in fall, finely chopped wild mushrooms seasoned with black pepper.
Bruschetta lends itself to a myriad of fresh and marinated toppings too, you are likely to find it generously topped with either chopped, ripe tomatoes and basil, a purée of fresh fava beans and garlic, a white-cannellini-bean salad, chopped artichoke hearts, sun dried tomato spreads, or whatever vegetables are in season at the time.