10 Unique And Insanely Delicious Cacio E Pepe Recipes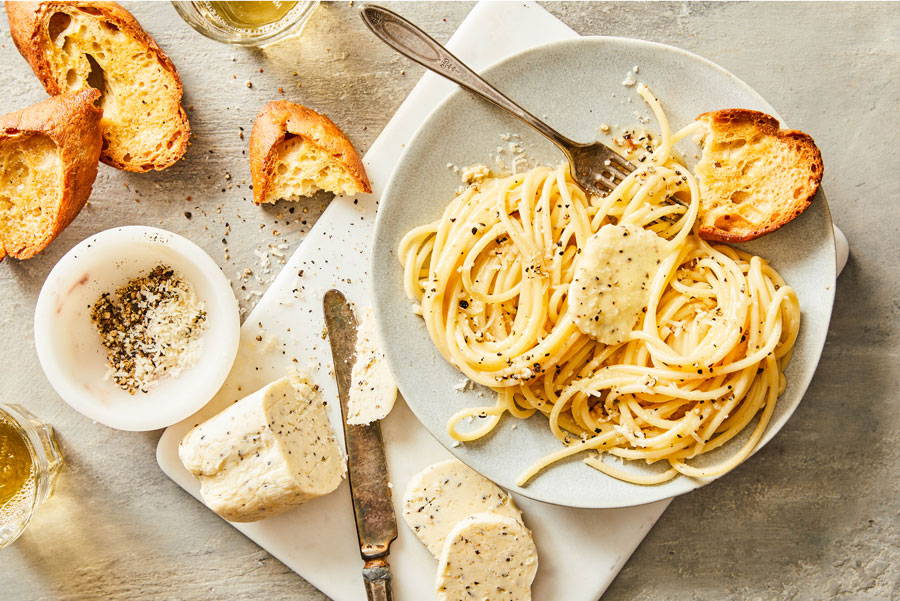 These incredibly tasty and "outside-of-the-box" Cacio e Pepe recipes are all you will ever need! Classically, this signature Italian dish features a creamy sauce of Pecorino Romano cheese and freshly ground black pepper—the name itself translates to cheese and pepper—but why stop there? We've created some new and exciting variations you're going to love… even a vegan Cacio e Pepe recipe!
Cacio e Peppe is a simple Roman dish requiring just a few ingredients and a bit of prep. The heart of this dish is freshly ground black pepper and nutty Pecorino Romano cheese.
For a heartier take on the classic Cacio e Pepe recipe, switch out those noodles for plump potato gnocchi. This one features just four ingredients—the perfect weeknight pasta dinner.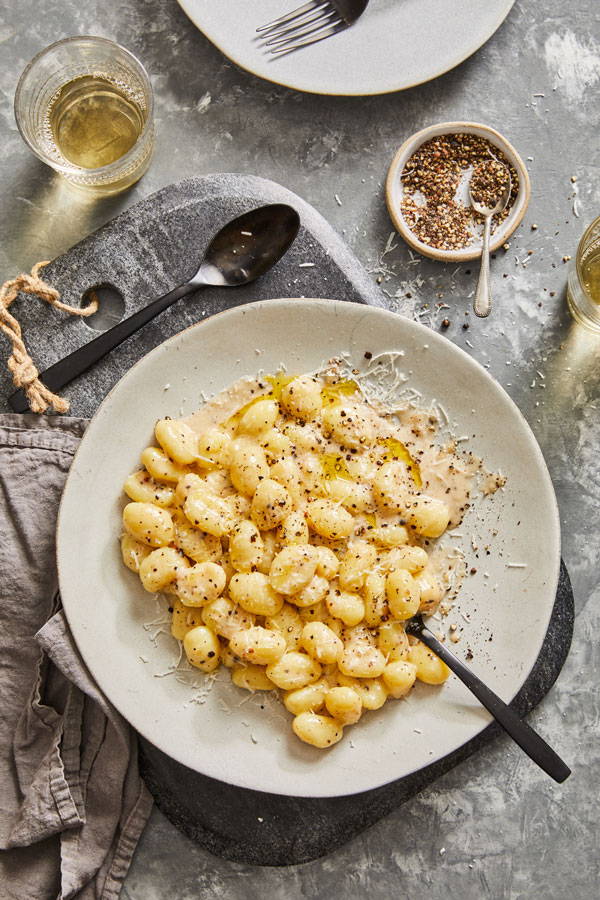 This twisty cavatappi pasta recipe from @themodernproper is an Italian classic made from 3 simple ingredients - cheese, pepper and pasta.
Add flavor to your pasta with ease! Roll up this simple compound butter and keep it in the refrigerator. Featuring ground black pepper and Pecorino Romano cheese, this butter turns your pasta into the classic Italian Cacio e Pepe in an instant.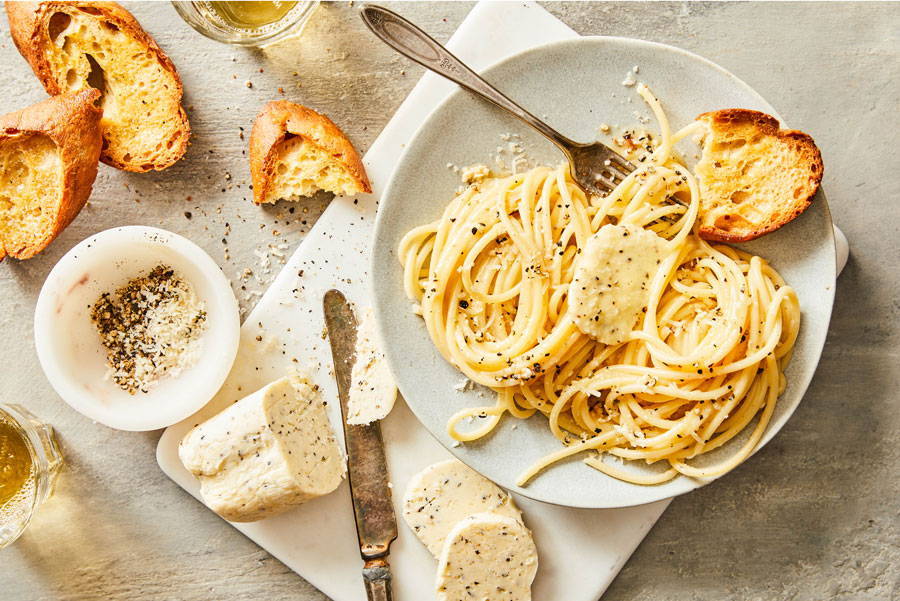 The classic Cacio e Pepe goes vegan in this incredible recipe. Find out how to make a dairy-free version of this traditional Italian pasta dish.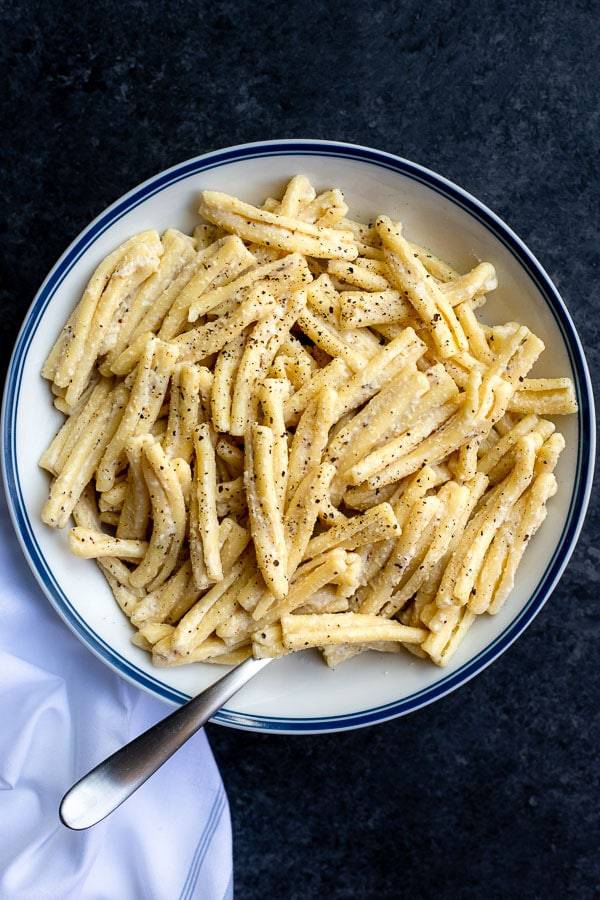 If you've never had a pasta frittata, you don't know what you're missing. This unique Cacio e Pepe recipe is ready to shake up pasta night.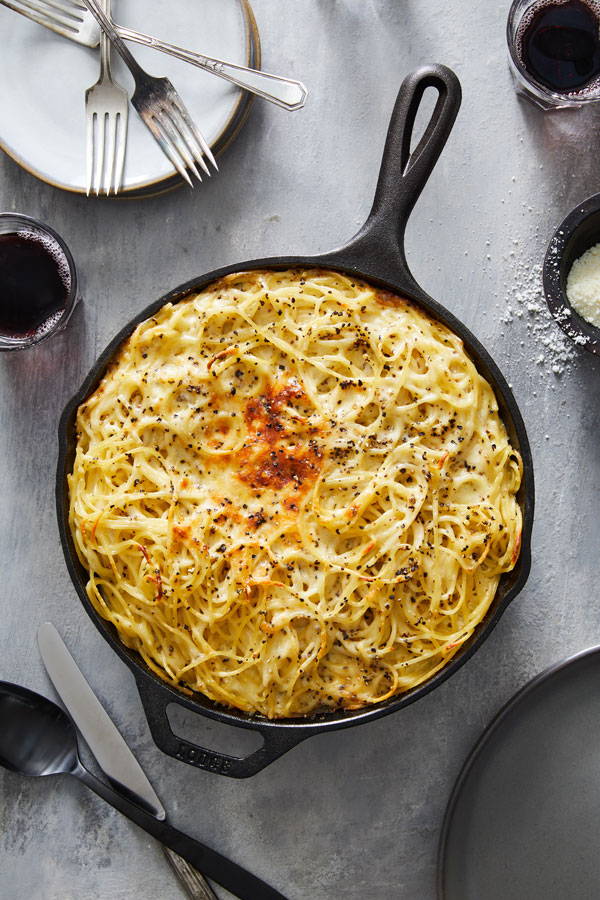 Asparagus adds a crunchy, earthy twist to your Cacio e Pepe pasta dish. Starring twisty gemelli pasta, snappy asparagus and a cheesy cream sauce, this recipe deserves a spot on your weeknight dinner rotation.
There's nothing like sweet summer corn. That's why we know you're going to love this summertime twist on the creamy classic.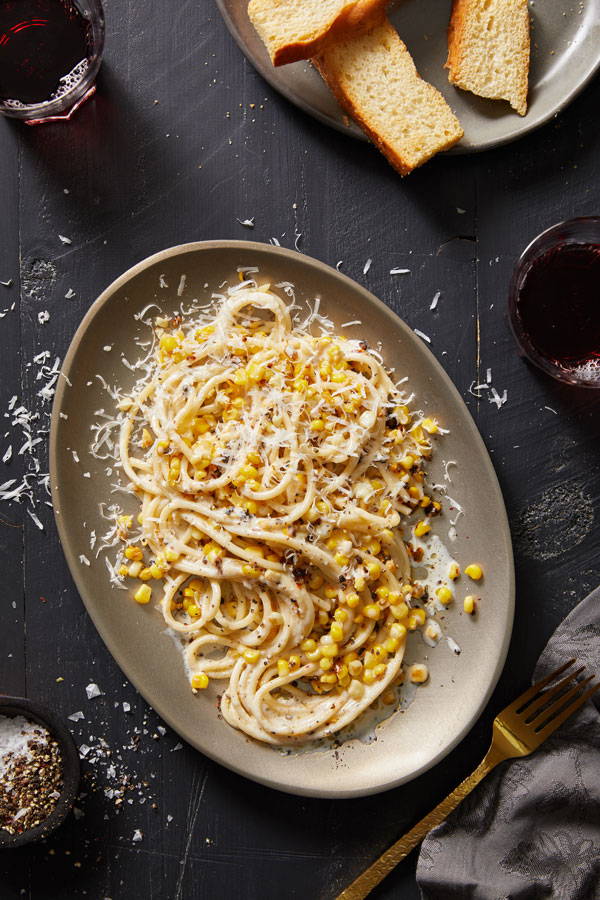 We take two classic Italian dishes and turn it into a soon-to-be-famous Cacio e Pepe recipe. You can't get a pizza like this delivered!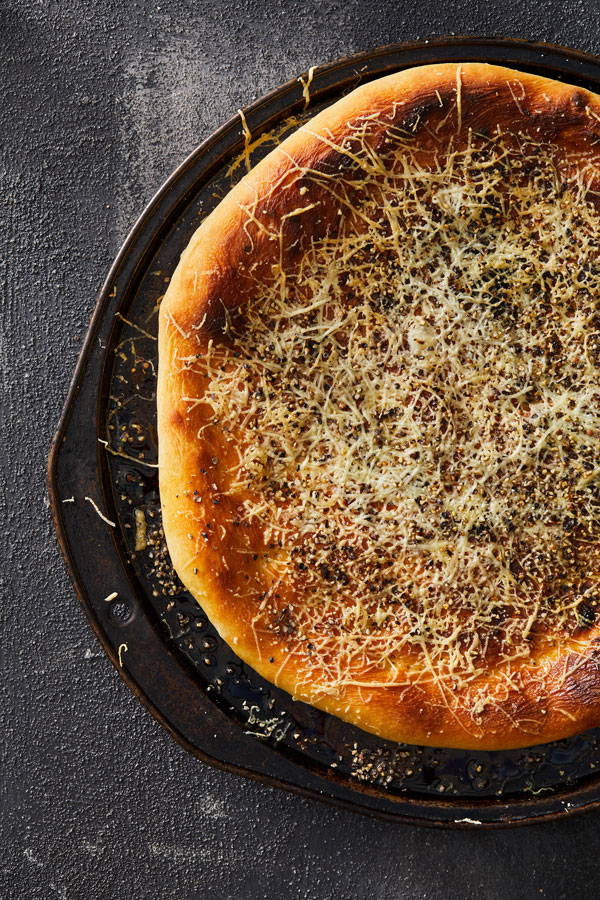 This tasty creation is what happens when you make a beloved pasta dish into an irresistible appetizer. Featuring ricotta, melty mozzarella and Pecorino Romano cheeses, this fried app is sure to be the talk of the table.