Preparing your Christmas Eve menu yet?
If you're lining up seven or more fish and seafood recipes, you're probably ready to celebrate the "Italian" Christmas Eve tradition named the Feast of the Seven Fishes. Believe it or not, this holiday feast is actually an Italian-American tradition. In Italy, La Vigilia, or Christmas Eve is celebrated with a partial fast where Italians stick to lighter, meatless dishes like simple pastas, seafood, fish and antipasto-style plates that are served in courses. We can't mention the Italian holidays without paying homage to baccalà—that dry salted cod is a must in Italy during Natale. Baccalà is a staple feast fish.
From the Italian tradition of a meatless meal, The Feast of the Seven Fishes is born. The Italian-American Christmas Eve dinner is a feast-style meal featuring seven or more seafood preparations served up as courses. These come in the form of soups, pasta dishes, appetizers and entrées. Just as regions of Italy have their own holiday food customs—like Northern Italy's ricotta-stuffed agnolotti and Veneto's creamy anchovy sauce—every family has its own set of food traditions when it comes to The Feast.
Create Your Own Tradition
Thinking about reviving your Christmas Eve lineup? Starting your own Seven Fishes tradition? While the rules are mostly unclear as an unofficial Italian-American tradition, we suggest not getting bogged down by such things. Still, we wanted to give you some tips for hosting your own Feast of the Seven Fishes.
Set the Stage. Antipasti is a must for nearly all dinner get-togethers, but especially for large holiday meals. With a feast ahead, serve up a lighter antipasto option or two. Go easy on the heavy, rich and creamy and try some crisp crudités with a buttery Bagna Cauda or a colorful crostini.
Say "Yes" to Seafood Salads. Before you go big with heartier courses, introduce a cold salad featuring fresh greens, cold seafood (like calamari, squid, baccalà, shrimp, etc.) and dress it in a citrusy vinaigrette to cleanse the palate before the feature.
Pasta, Please. Let's face it­—it wouldn't be an Italian meal without pasta. Typically Italians keep it simple with butter and herb sauces, allowing the pasta dish to serve as more of a course than the main event. Some go for a classic seafood sauce like Linguine with Clam Sauce, while others favor tomato or cream sauces. No matter what you do, make sure you don't forget that Italian staple.
Soup's On. Don't be afraid to go hearty with seafood soups, stews and risotto dishes. These simmered, seafood-laden recipes are an excellent addition to your well-rounded fishy feast. If you're looking for an easy dish with big flavor, may we suggest a bold tomato and shrimp Cioppino? Just don't forget the garlicky breadsticks or some hearty Italian bread for dipping.
The Main Entrée. This "meaty" main is typically a big fish—either roasted, fried or grilled—but don't let the fish thing be your hang up. Some Feasters delve into the world of shellfish, serving up lobster or shrimp scampi as the main event. We like fillets topped with beloved Mediterranean flavors (and any excuse for olives…).
Dine with Wine. For such a large and special occasion featuring multiple flavor profiles, your best bet is to offer a variety of wines. But when it comes to the breadth of the meal and the briny, savory seafood flavors, we recommend bright, citrusy white wines: Pinot Gris, Sauvignon blanc, Riesling, Semillon, etc.
Wrap It Up with Something Sweet. Holidays are the perfect excuse to indulge and what better way to round off a feast than with a festive selection of cookies, cakes and sweet treats? After Midnight Mass, most Italians reconvene at home to warm up with hot chocolate, biscotti, torrone (nougat candy) and that candied-citrus sweet bread, panettone. So be sure to treat yourself… just be sure to leave enough biscotti for Santa and the reindeer.
Some of Our Favorite Holiday Recipes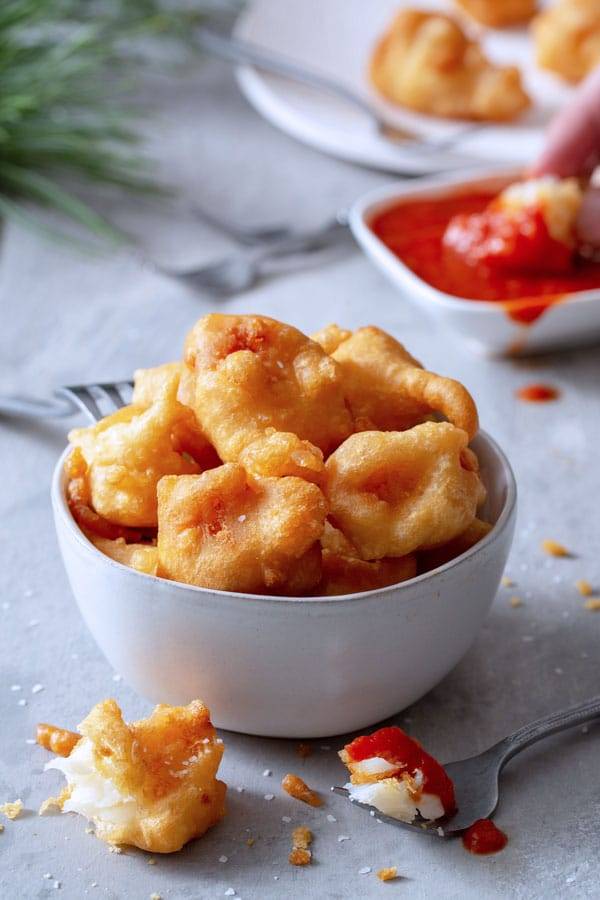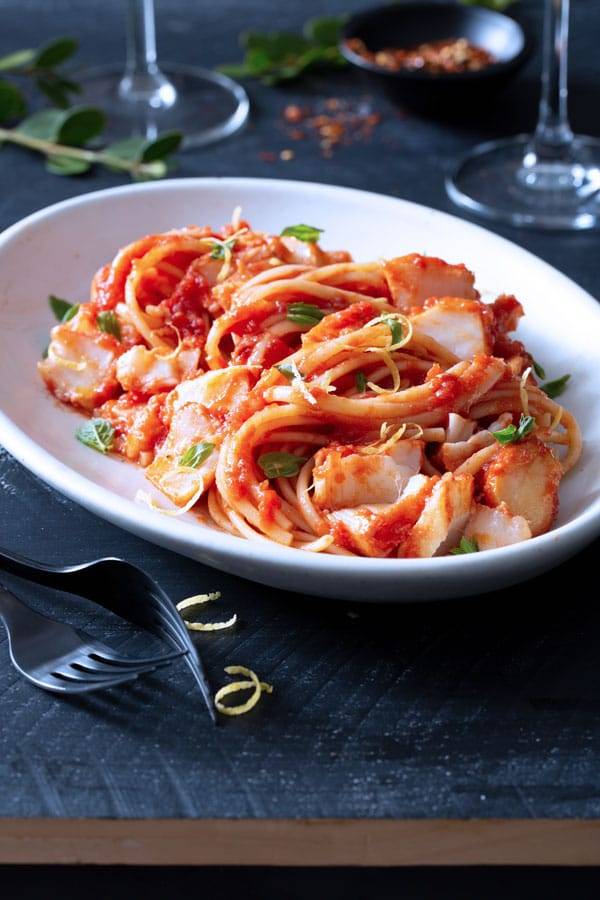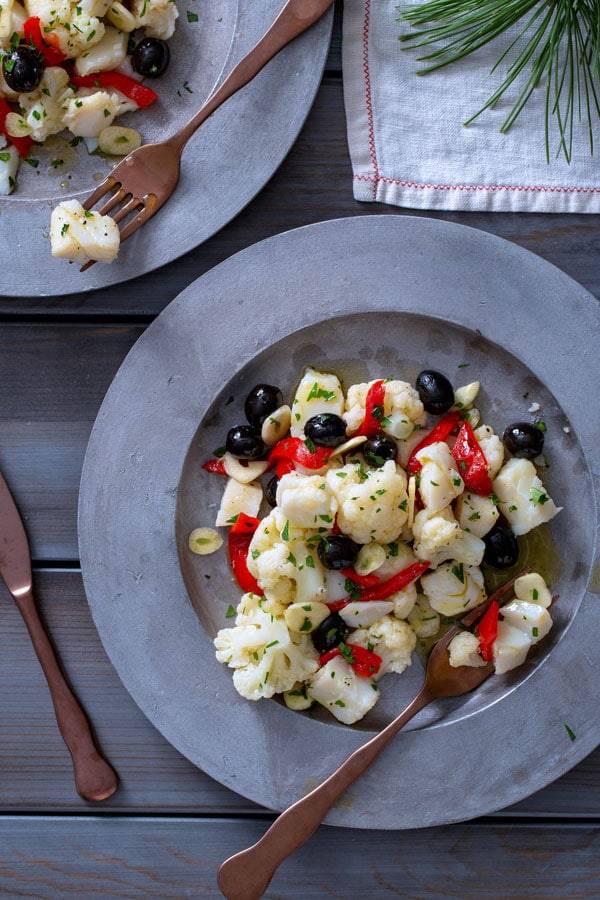 Recipe: Baccalà Tomato Sauce with Linguine
Recipe: Mrs. DeLallo's Baccalà Salad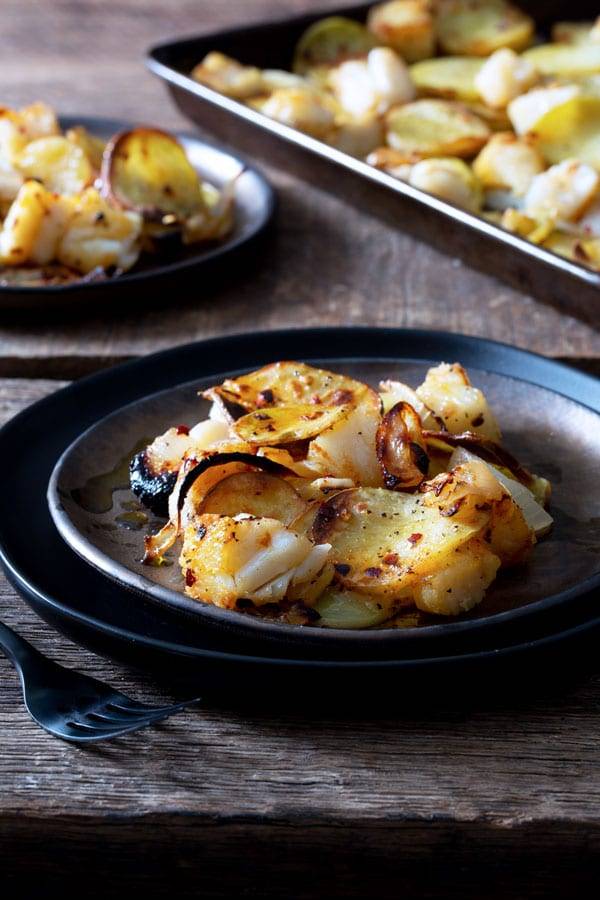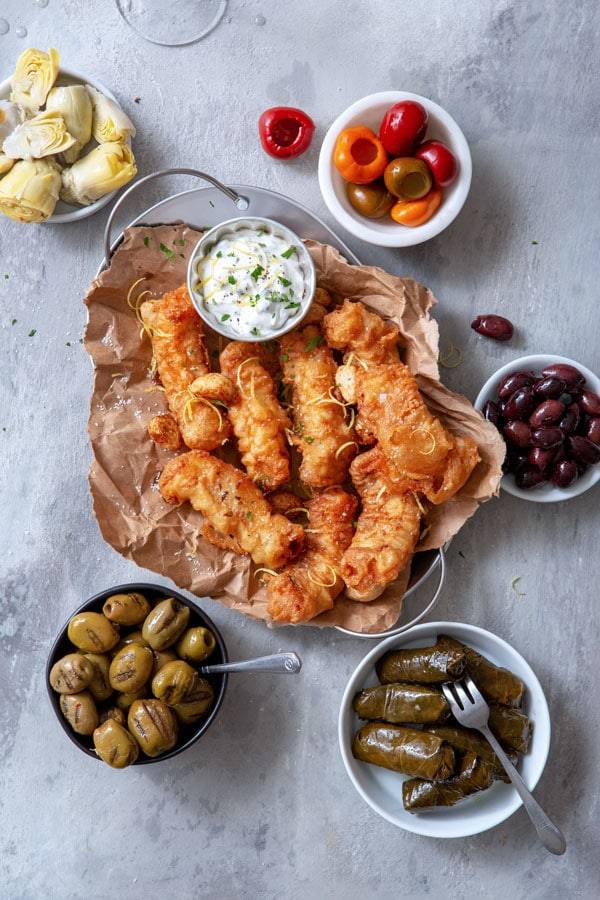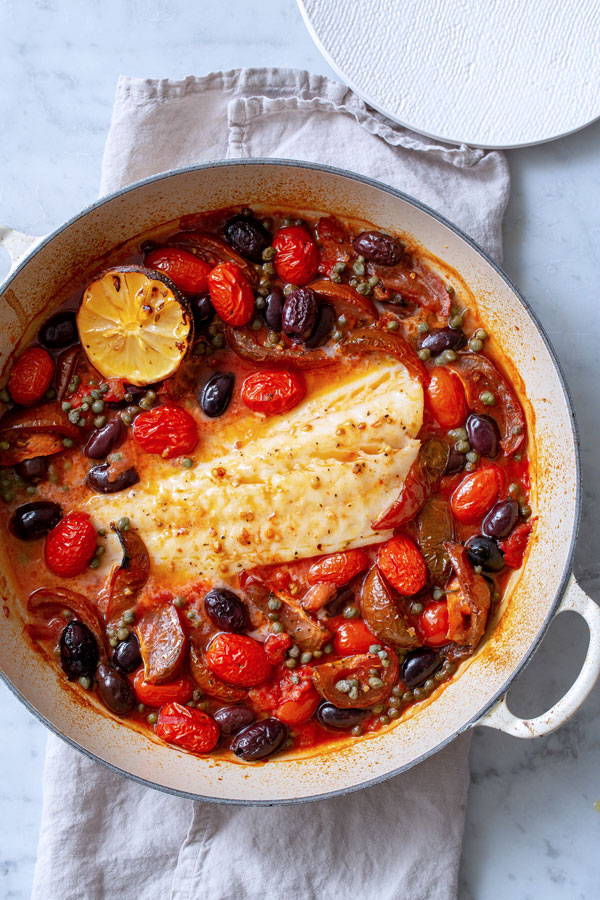 Recipe: Oven-Roasted Baccalà with Potatoes
Recipe: Soda Battered Baccalà
Recipe: Salted Cod with Tomatoes, Capers and Olives