9 Calabrian Pasta Recipe For Spicy Lovers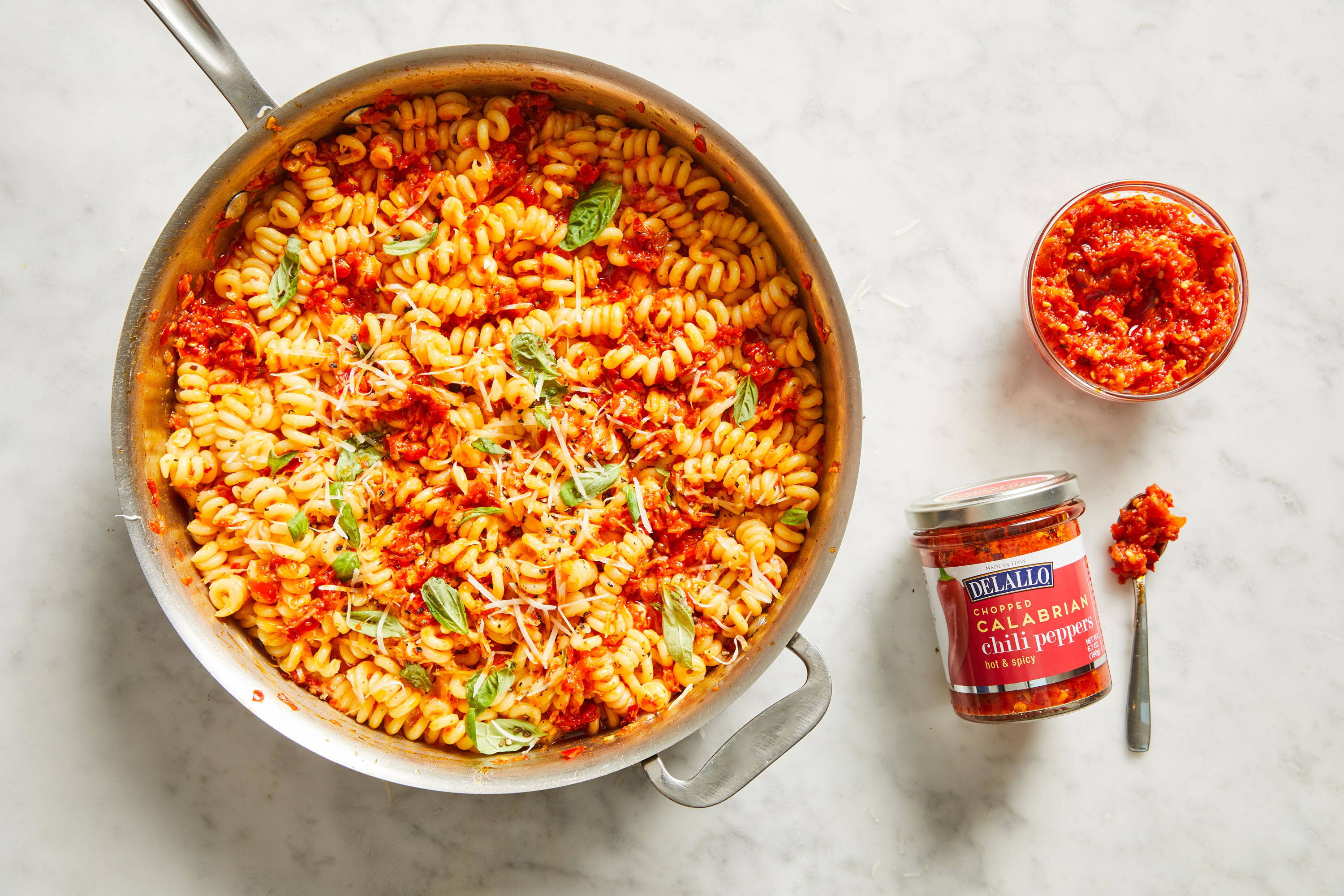 Turn up the heat with Calabrian pasta. Inspired by the bold and fiery flavors of Southern Italy, these pasta recipes feature rich tomato sauces, Calabrian chili peppers, hot Italian sausage and fresh garlic. Calling all spicy food lovers!
This baked pasta recipe is the best of both worlds. We combine the lovable gnocchi with that Italian food lovers' classic, Chicken Parmesan. Our spicy Calabrian Chili Peppers and a robust tomato sauce are at the heart of its irresistibly bold flavors.
We take everything you know about the classic Italian pasta dish, Carbonara, and give it some Southern Italian flair. Featuring fresh garlic, spicy Calabrian chilies and crumbled Italian sausage, this big-flavored Calabrian pasta is sure to be a pasta night repeat.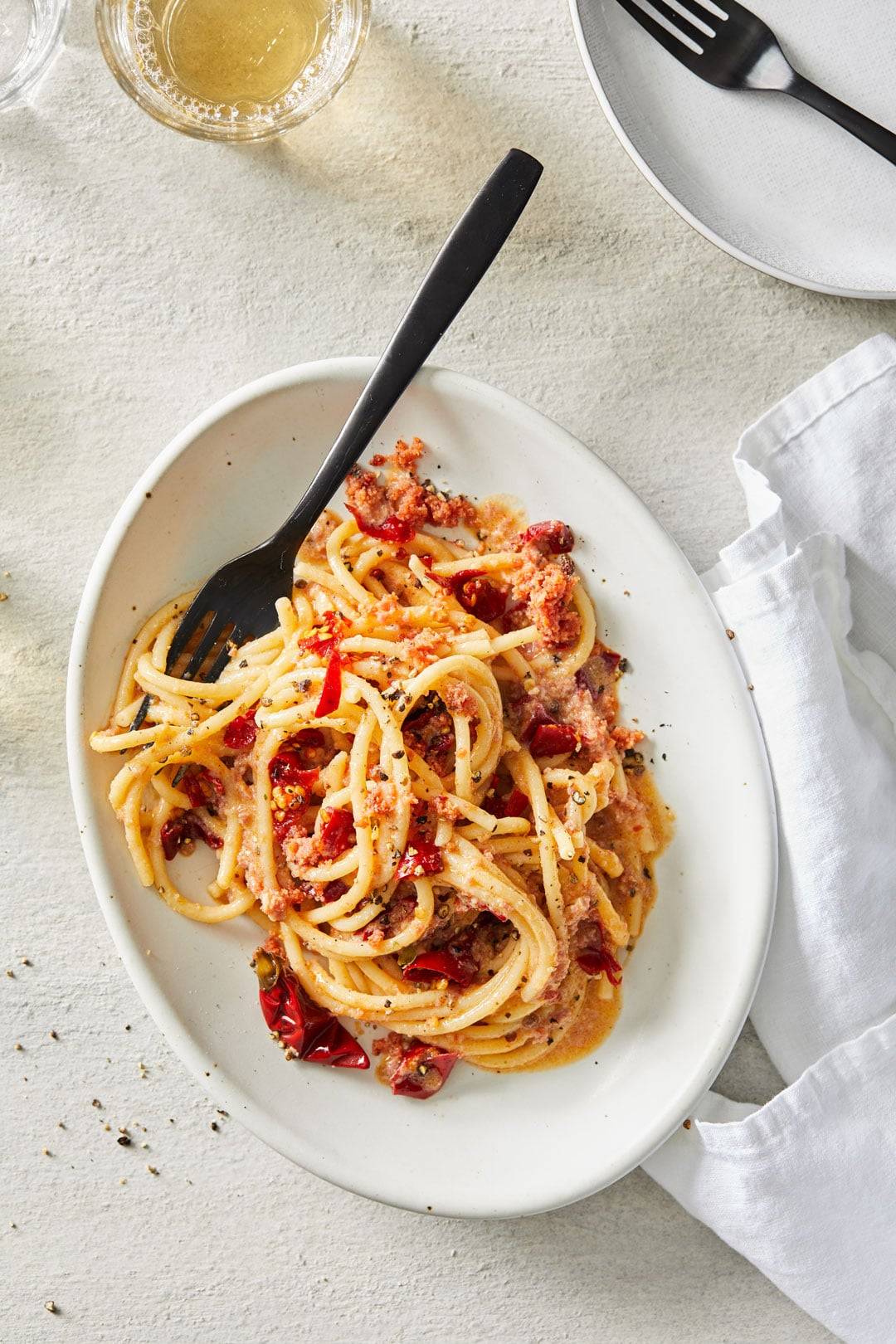 If you love "pink sauce" as much as we do, you're going to love this Calabrian-style makeover. We love that combination of fresh cream and tangy tomato sauce, so we decided to spice things up with Calabrian chilies and couple spoonfuls of fragrant basil pesto.
This Calabrian pasta dish is a lighter take on Southern Italy's finest: garlicky arugula and shrimp fired up with Calabrian chili peppers and a bouquet of bold spices. We love it with linguine and our Extra Virgin Avocado Oil.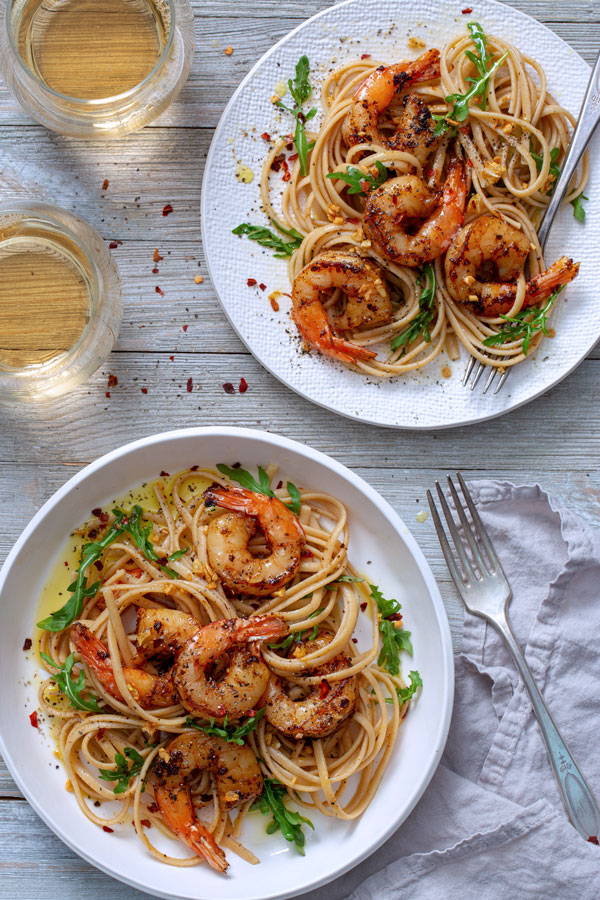 If you haven't tried our spicy Southern Italian take on ramen, what are you waiting for? This spicy noodle bowl stars some of your favorite Italian ingredients—tangy balsamic vinegar, punchy garlic, Calabrian peppers, extra virgin olive oil... and of course, our signature Italian pasta.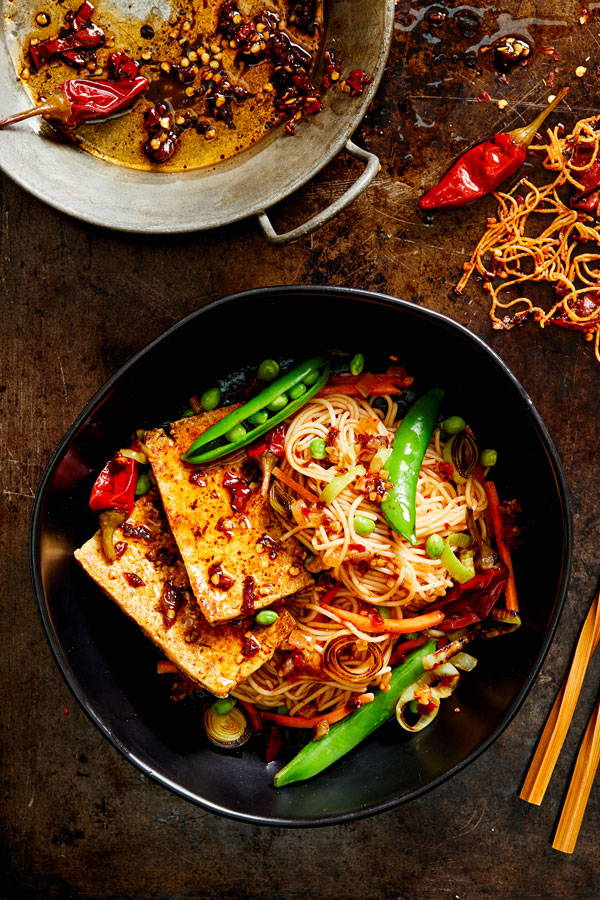 This pasta recipe is the ultimate Calabrian comfort food. Your favorite pillowy potato pasta pairs up with spicy Italian sausage and our Calabrian Chili Peppers in this hearty, satisfying gnocchi dish.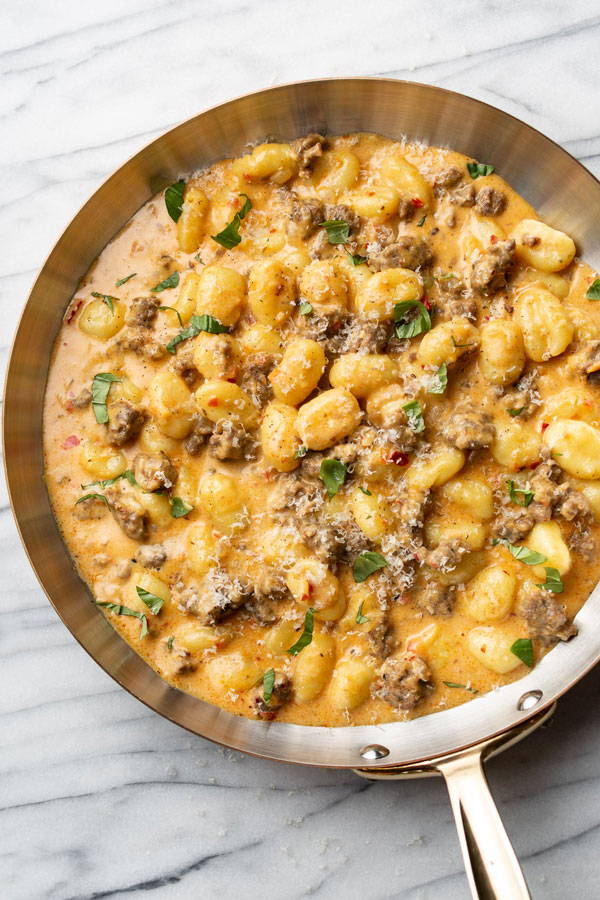 If you're looking for an easy weeknight pasta that is so good they'll be running to the table... here's the one. Made with just a few ingredients, this creamy tomato pasta sauce gets a kick from our Calabrian Chili Peppers. Don't forget the fresh grated Parmigiano!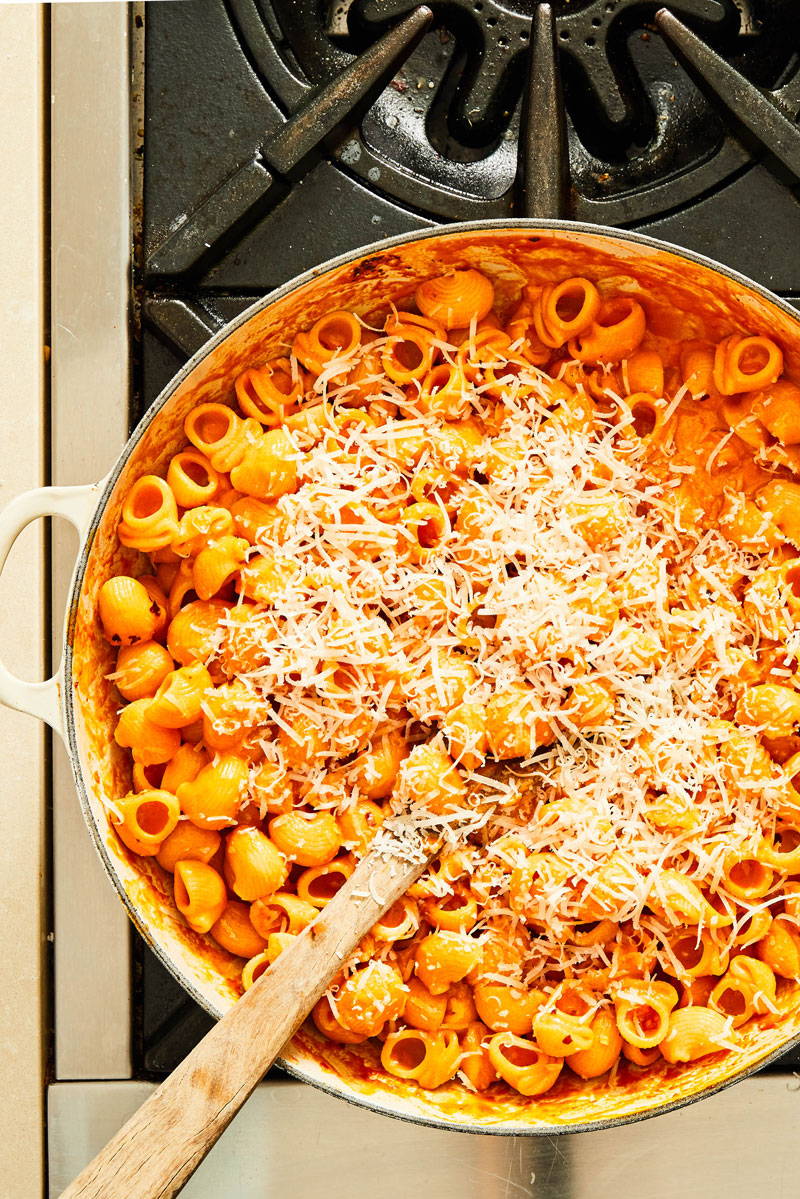 You are just 4 ingredients away from a stunning Calabrian pasta dish. No matter how busy you are, any night of the week can be pasta night.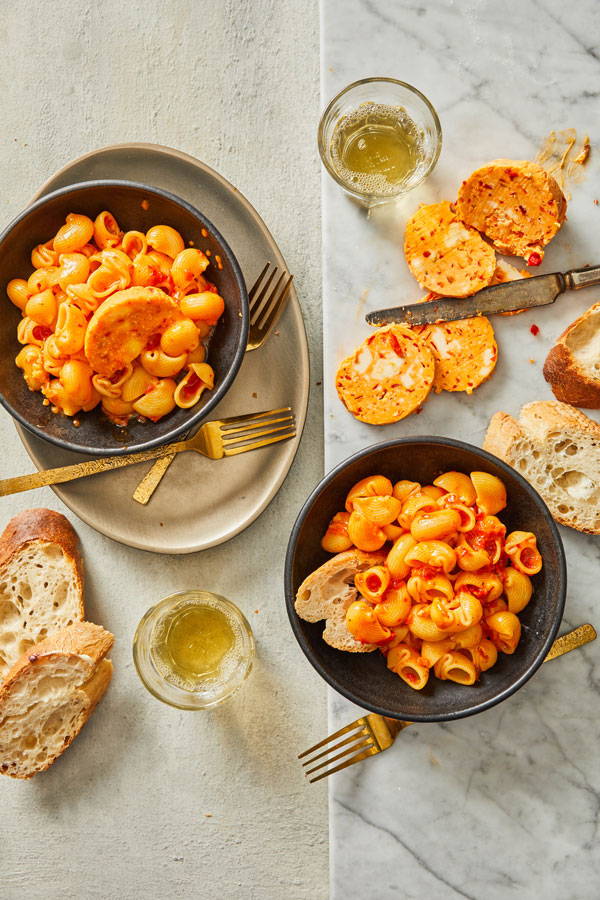 The combination of sweet and spicy really shines in this tangy tomato pasta sauce. Inspired by the big and spicy flavors of Southern Italy, this Calabrian pasta recipe features Campari Tomatoes, Calabrian chilies, honey and the classic short cut, Rigatoni.