Gnocchi: Italian Potato Dumplings
A classic Italian potato dumplings make for a hearty meal no matter how you serve them: baked with creamy cheeses, sautéed with wintery veggies, dressed in a tangy tomato sauce… you name it. But can you pronounce it?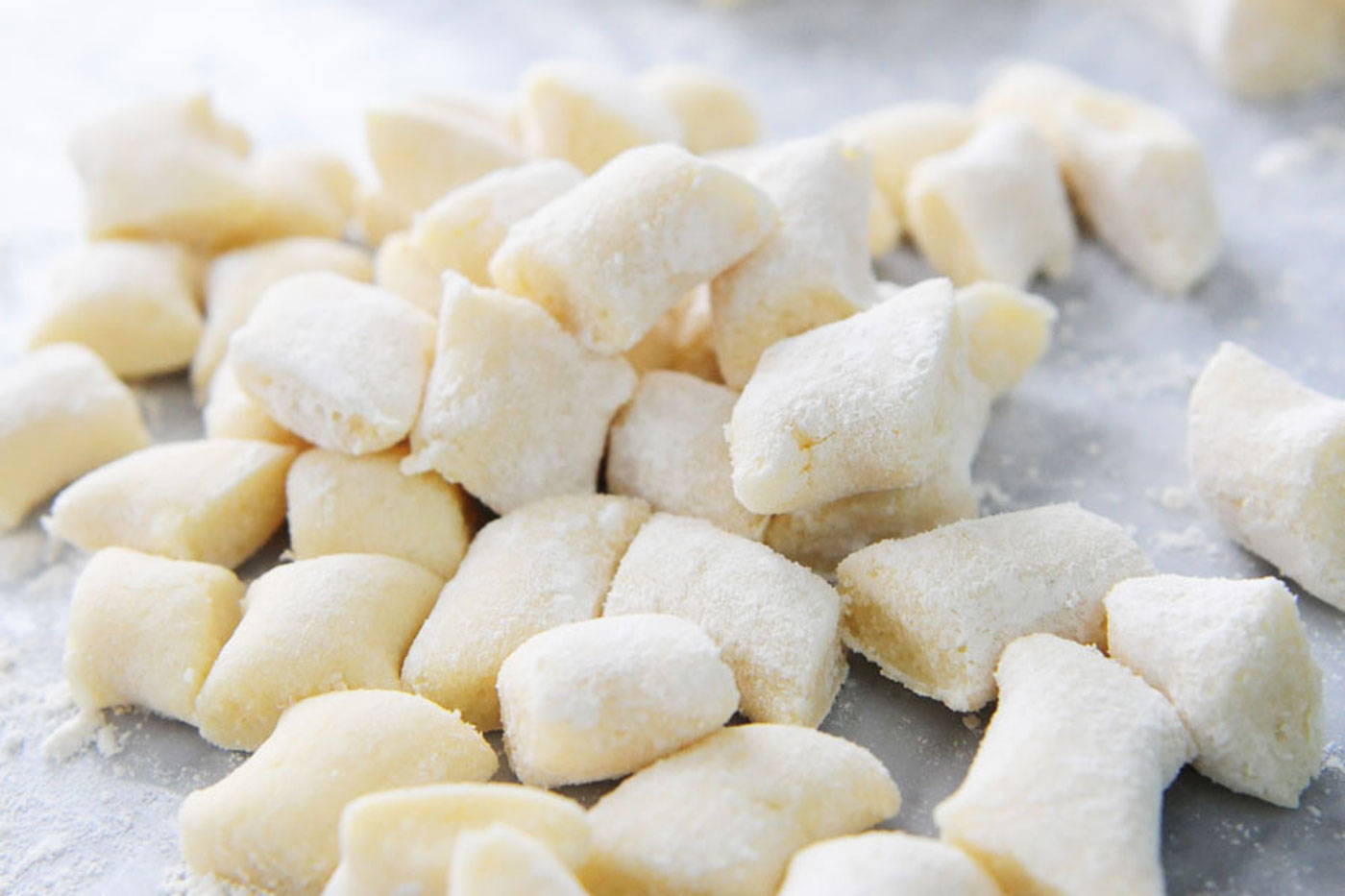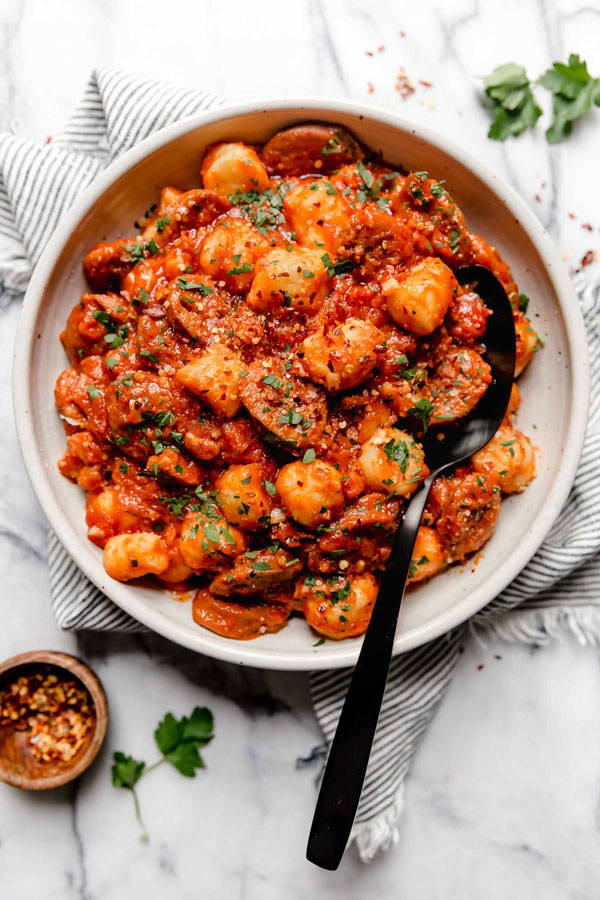 Recipe: Gnocchi All'Amatriciana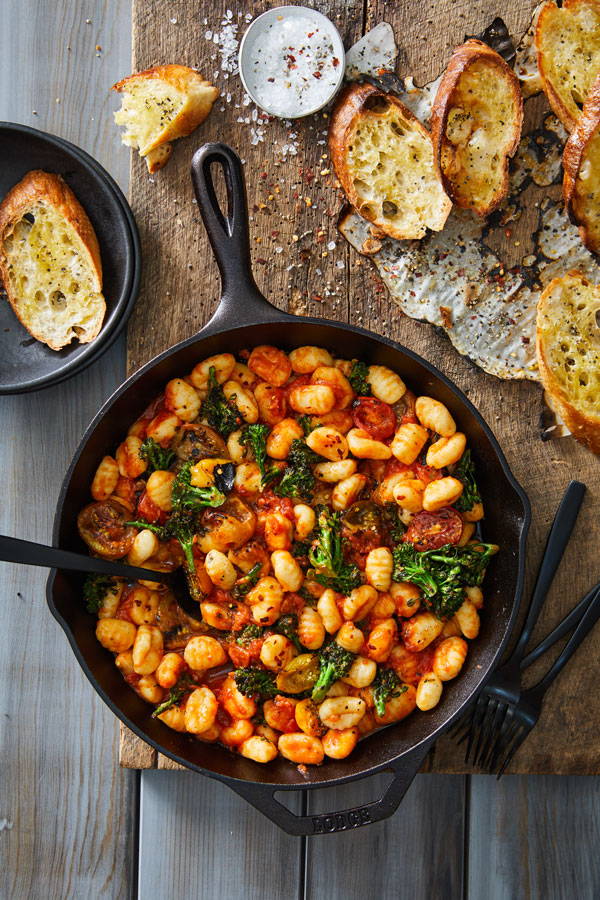 Recipe: Gnocchi with Blistered Tomatoes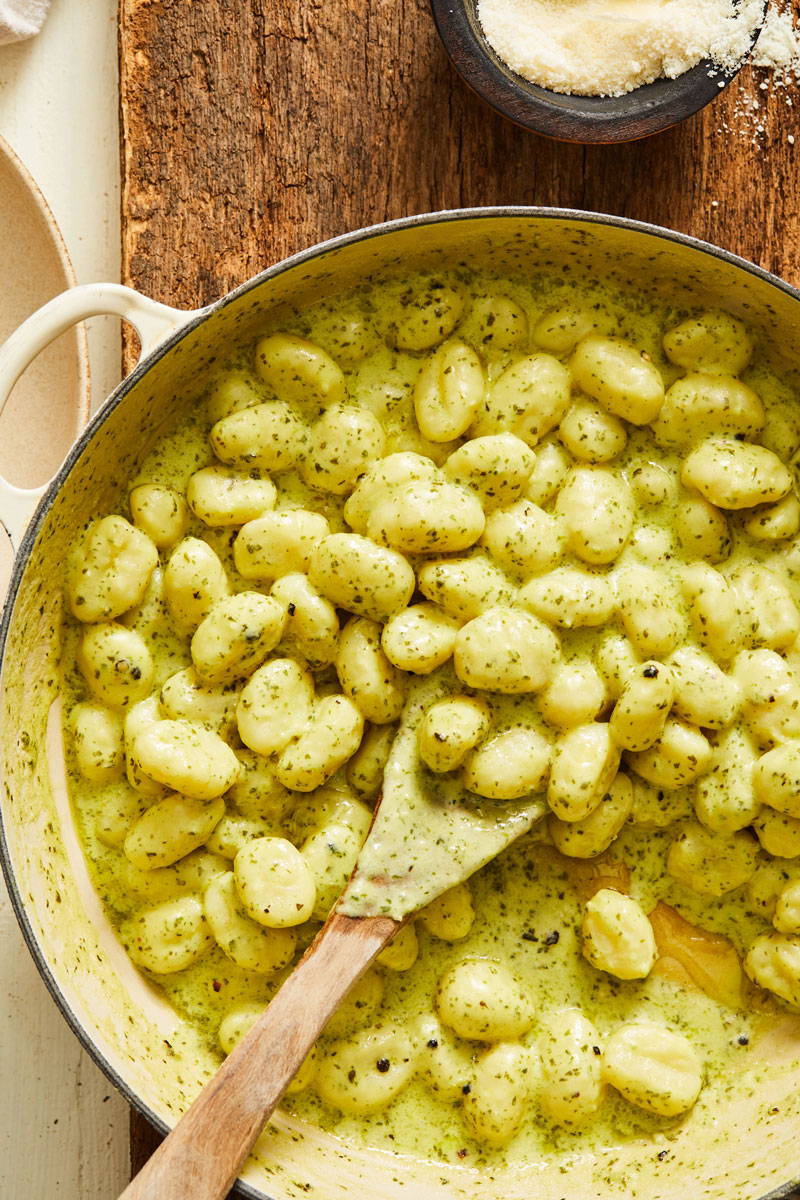 Recipe: Gnocchi with Pesto & Cream
A Brief History of Gnocchi
Thursday? It must be gnocchi! In restaurants throughout Italy, Thursday specials are typically reserved for the pillowy potato dumpling. Gnocchi originates in Northern Italy, where the colder climate was better for growing potatoes than grain. In fact, a lot of heartier Italian cuisine comes from Northern Italy, like risotto and polenta.
The word "gnocchi" (pronounced N'YAW-kee) has an unknown origin, but it's speculated to come from the Italian wordnocca, meaning knuckle. Essentially, gnocchi are a form of dumplings, and, of course, not exclusive to Italy. But their light, airy texture and full potato flavor makes them a unique pasta with a long history in classic European cuisine. Even different regions of Italy have their respective versions. Before potatoes, gnocchi existed but with different ingredients such as squash and breadcrumbs. Gnocchi were the perfect peasant food, both filling and inexpensive.
The most common way to prepare gnocchi today is to combine mashed potatoes with flour, forming bite-sized balls of dough; though, there exist modern variations that include ricotta, Parmigiano-Reggiano, spinach, pumpkin, Gorgonzola and many more.
Dress 'Em Up
While you may be used to the traditional tomato sauce pairing, gnocchi are super versatile. The most common way to serve them in Italy is dressed simply in a light butter sauce with fresh sage. Try gnocchi with a light base like butter or extra virgin olive oil and toss them with small savory ingredients—like toasted pine nuts, mushrooms of a touch of cream. Gnocchi prepared with a robust sausage ragú, known as Gnocchi Malloreddus, is a traditional Sardinian dish that makes a hearty, cold-weather meal. For another tasty way to warm up, create a baked gnocchi dish of your favorite cheeses and veggies with sausage, prosciutto or pancetta. For a change-up from the tomato-based sauces, try gnocchi with a light cream sauce and your favorite seasonal veggies, like our recipe for Lemon Gnocchi with Peas & Spinach. But don't forget about pesto! Classic basil or sun-dried tomato pesto really give gnocchi a fresh twist without the cook time. Or make it a salad and combine plump grape tomatoes with basil pesto and fresh mozzarella for a colorful, summer side.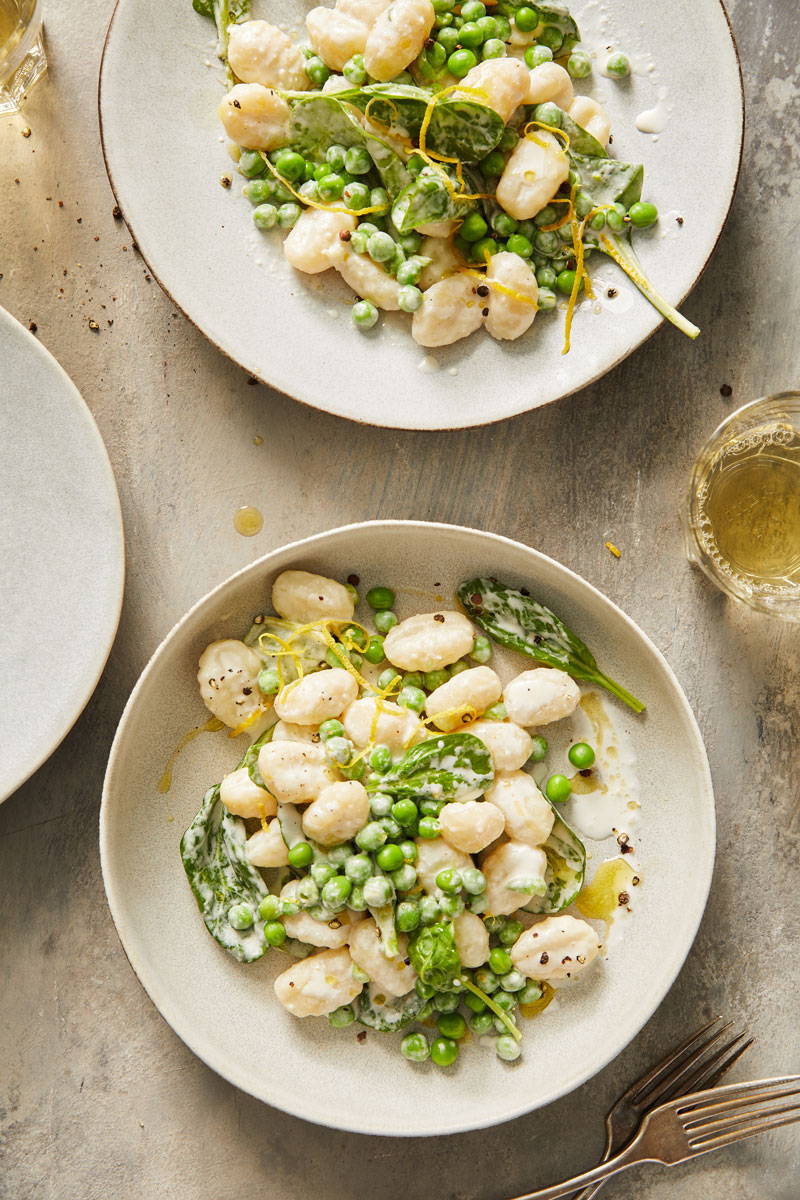 Recipe: Lemon Gnocchi with Peas & Spinach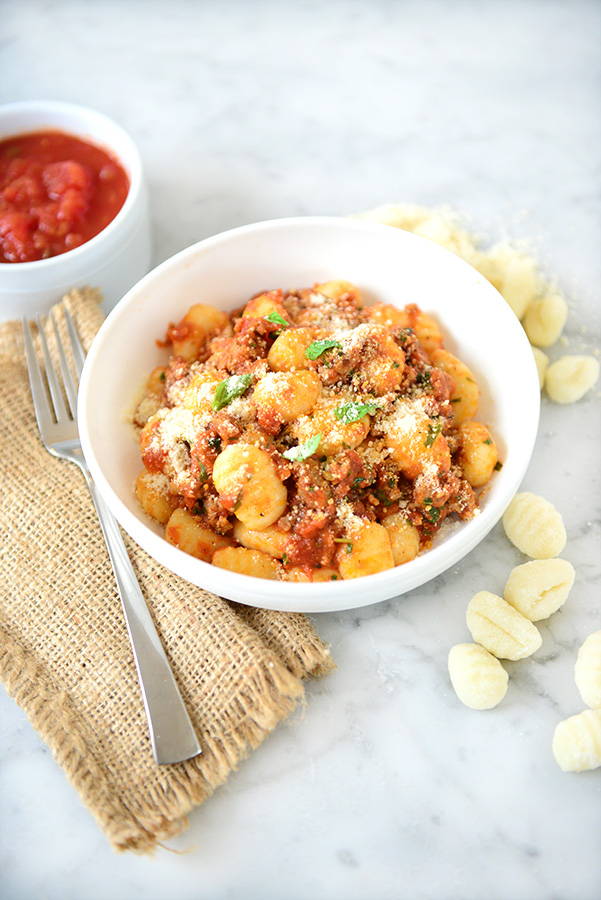 Recipe: Gnocchi with Sausage (Gnocchi Malloreddus)
Recipe: Toasted Basil Pesto Gnocchi
Imported Italian Goodness
If you're yearning to give your hand at a few from-scratch recipes, we have a great recipe for Homemade Gnocchi (with step-by-step photos). But you don't need to be a chef to enjoy. We are pretty excited about our beloved Italian line up of Imported Italian Gnocchi. DeLallo Potato Gnocchi are made in Northern Italy and boast an authentic recipe with over 85% potato. Ready in minutes, our authentic Italian dumplings give you a chance to spend time perfecting your sauce recipes, while enjoying the true flavor of homemade Italian pasta.
Because they cook more quickly than traditional pasta, gnocchi are a great meal idea for weeknights too! Just keep an eye on them, because as soon as they float to the top, they're ready to sauce and serve! So even if it isn't Thursday, give the beloved Italian gnocchi a spot in your kitchen creation line-up.