33 Great Recipes You Can Make with Canned Tomatoes
Canned tomatoes are the most valuable, yet underrated, item in your pantry. Hear us out.
More than a just the start to your favorite slow-simmered pasta sauce, canned tomatoes—in their many forms—are the colorful foundation of many kitchen creations. There's a style of canned tomatoes for just about every cooking occasion—from soup recipes and stews to salsas and sauces. They are, of course, the MVP Italian cuisine.
The debate between fresh and canned tomatoes can end here. Believe it or not, canned tomatoes can do things that not even fresh tomatoes can. First of all, canned tomatoes are essentially fresh tomatoes that have been frozen in time—a time when they were at peak ripeness. What does this mean to your recipes? Tomatoes are consistently at the top of their game, boasting the best in color, flavor and texture. Fresh tomatoes are always a gamble, even when they're in season.
Not all are created equal, though. So which canned tomatoes are the best?
San Marzano Tomatoes from Italy
We couldn't talk about canned tomatoes without paying homage to the prized San Marzano. These tomatoes are practically royalty and have a whole consortium of dedicated experts who monitor growing conditions and uphold the San Marzano name. Authentic San Marzano tomatoes will have a D.O.P. seal on the label, a stamp of approval from the consortium. So why are these Italian tomatoes so crazy good? First, they are a special type of tomato known for their oblong, almost eggplant-like shape. They are vibrant red and boast a clean, sweet, tangy tomato flavor. Their meaty flesh is delicate with fewer seeds, which allows them to break down beautifully in sauces. There's none better.
But beware! Due to their popularity and their strict growing standards in Italy, there are many San Marzano imposters out there. Don't be fooled by the label; check out our article, Pantry Staples: San Marzano Tomatoes D.O.P. We give you the scoop on these famous Italian tomatoes and show you how to get your hands on authentic San Marzanos.
Diced, Whole Peeled, Crushed, Oh My!
Don't let that canned tomato aisle overwhelm you. If you're not sure which style of canned tomatoes to use in your recipe, just breathe and remember that they each have their place. Oh, and bookmark our article, Cooking with Canned Tomatoes. It's an easy to follow guide that will show you the differences in each style of tomato and help you to pick the best for your dishes.
Recipes Using Canned Tomatoes
Ready to be inspired by your pantry? This colorful list of recipes is going to show you just what the canned tomato can do.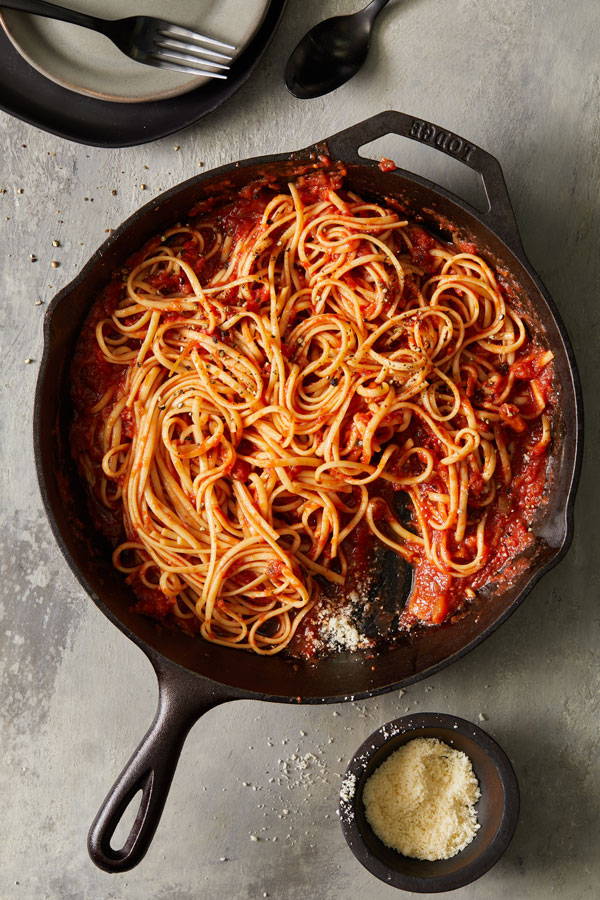 Recipe: 20 Minute Marinara Sauce Recipe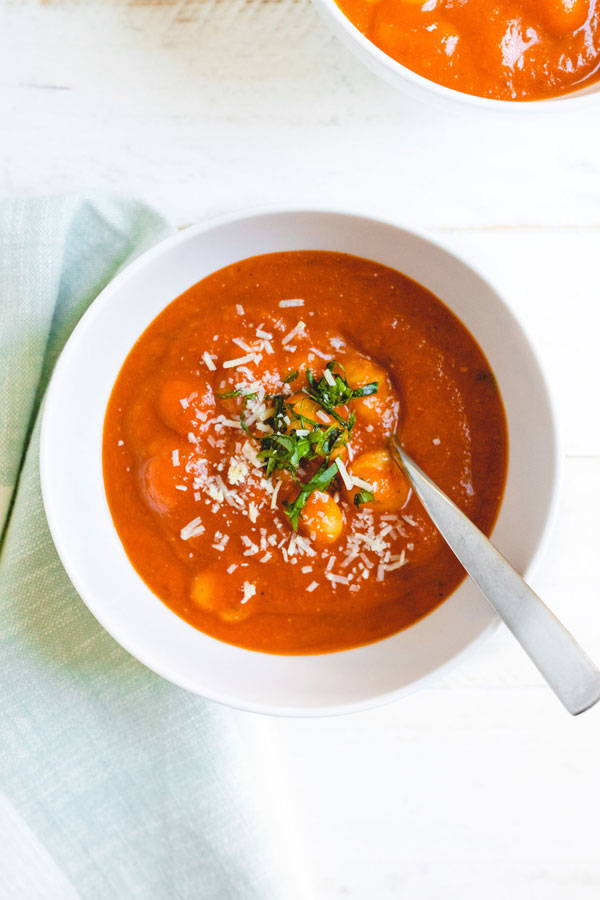 Recipe: Tomato Basil Gnocchi Soup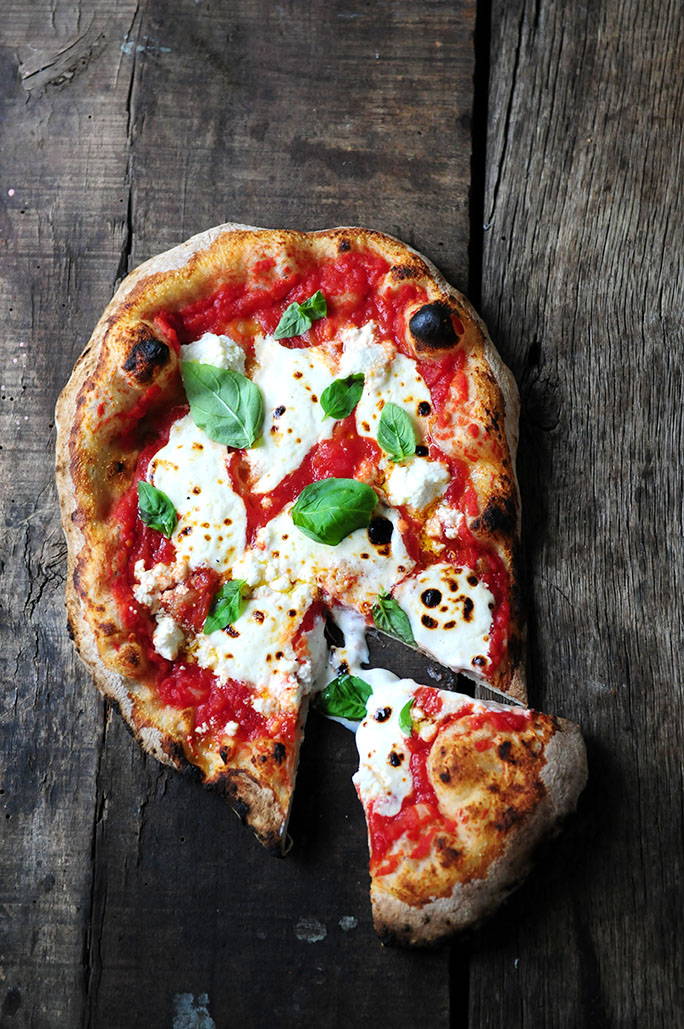 Recipe: Best Pizza Margherita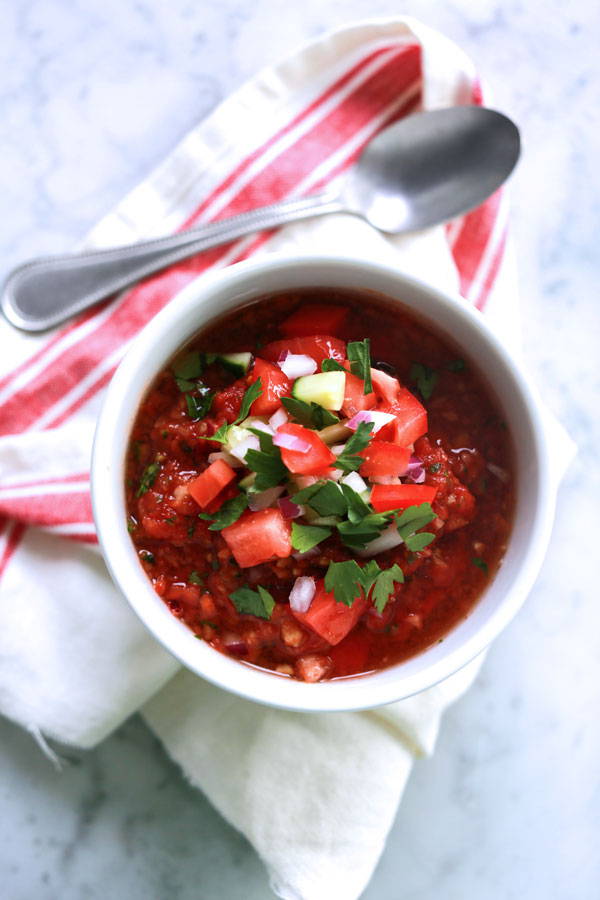 Recipe: Tomato Passata Gazpacho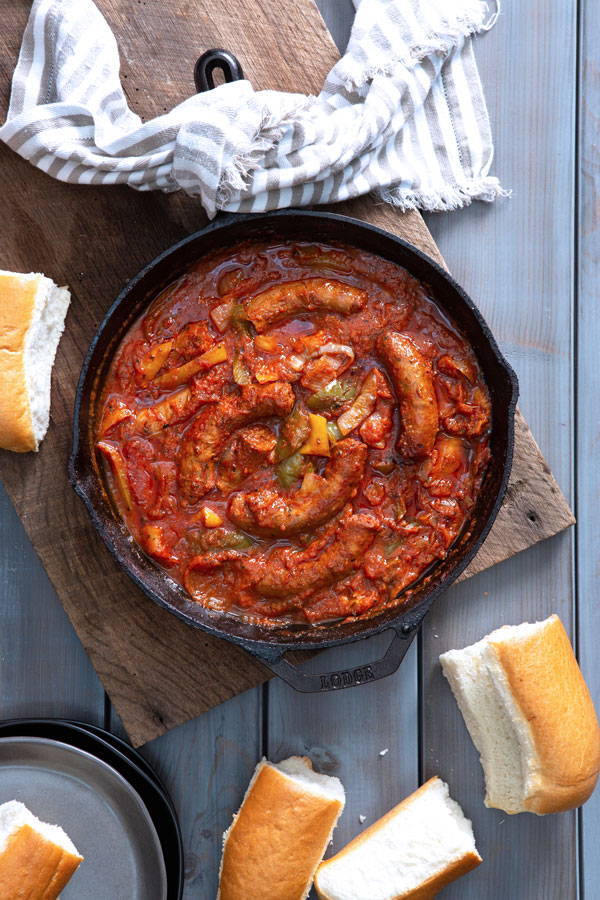 Recipe: Italian Sausage, Sauce and Peppers
Recipe: Homemade Vodka Sauce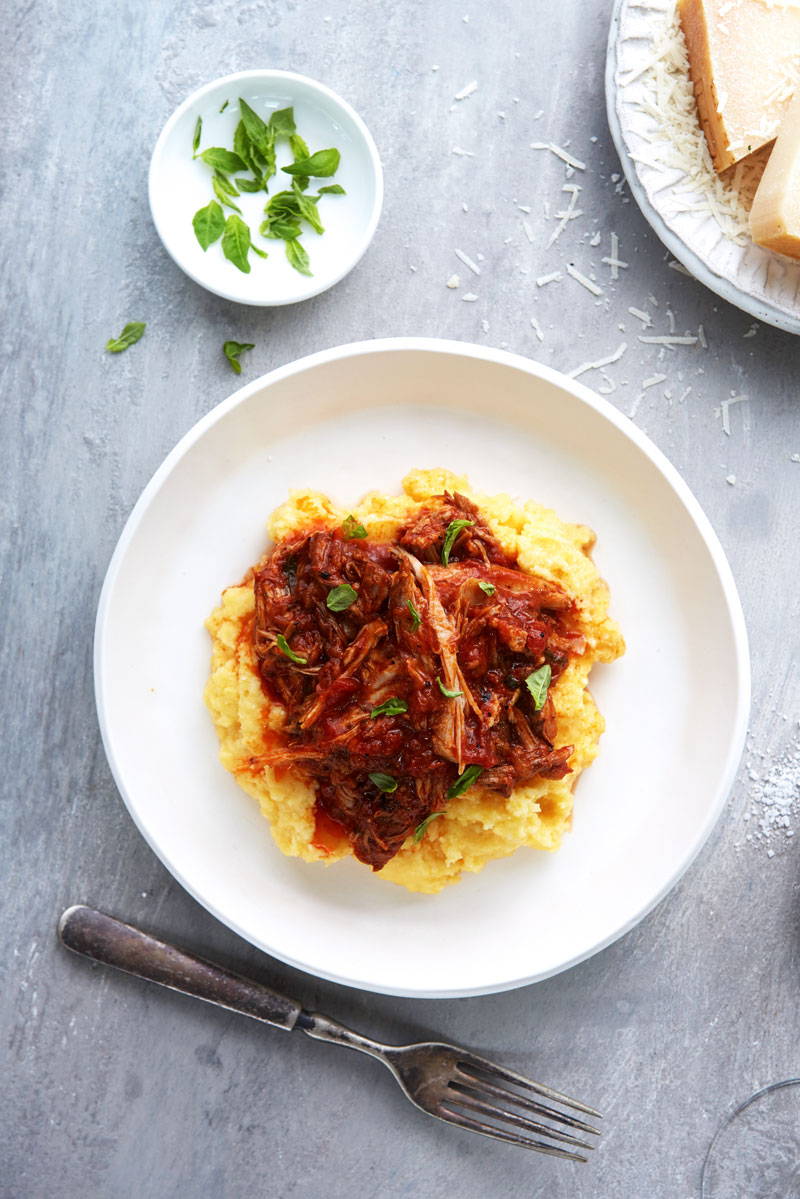 Recipe: San Marzano Pork Ragu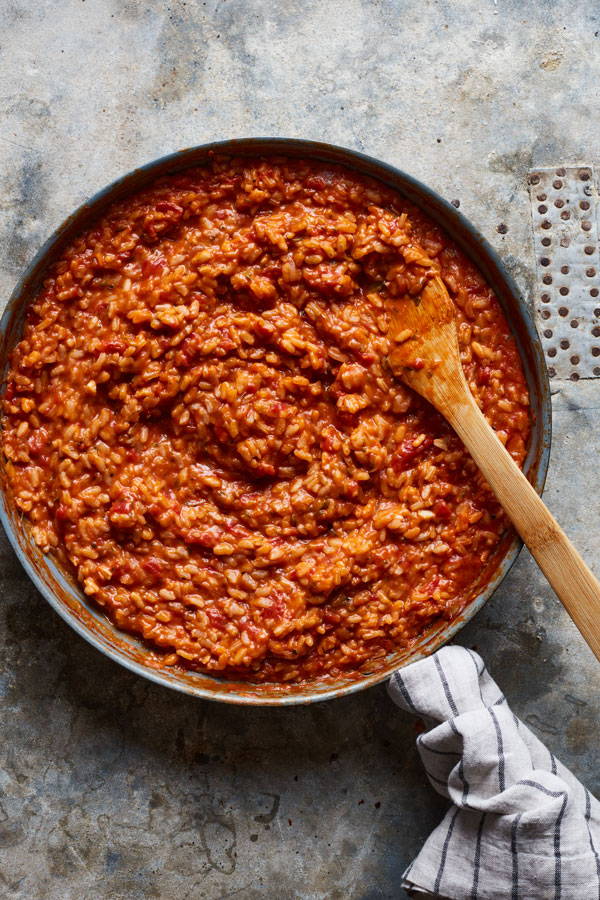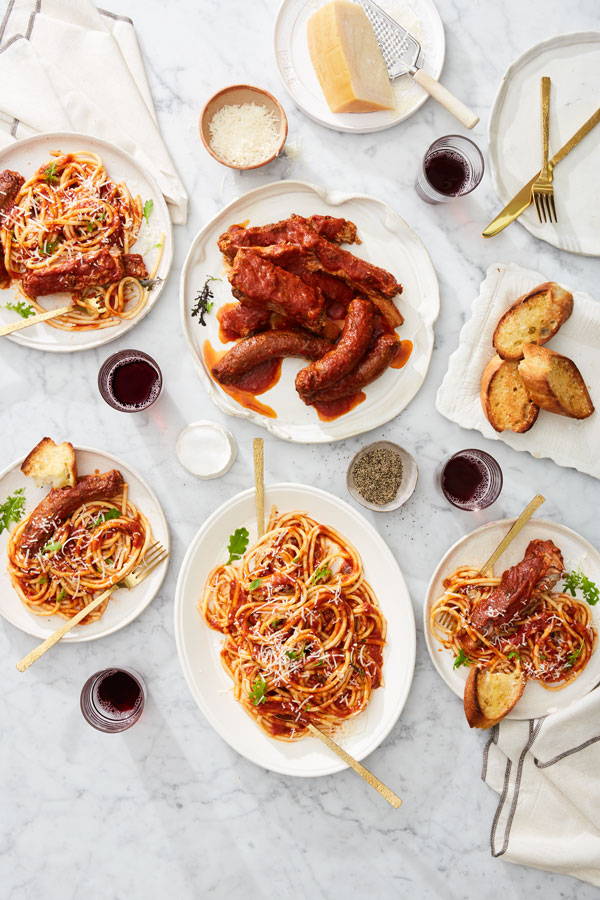 Recipe: Italian Sunday Sauce Recipe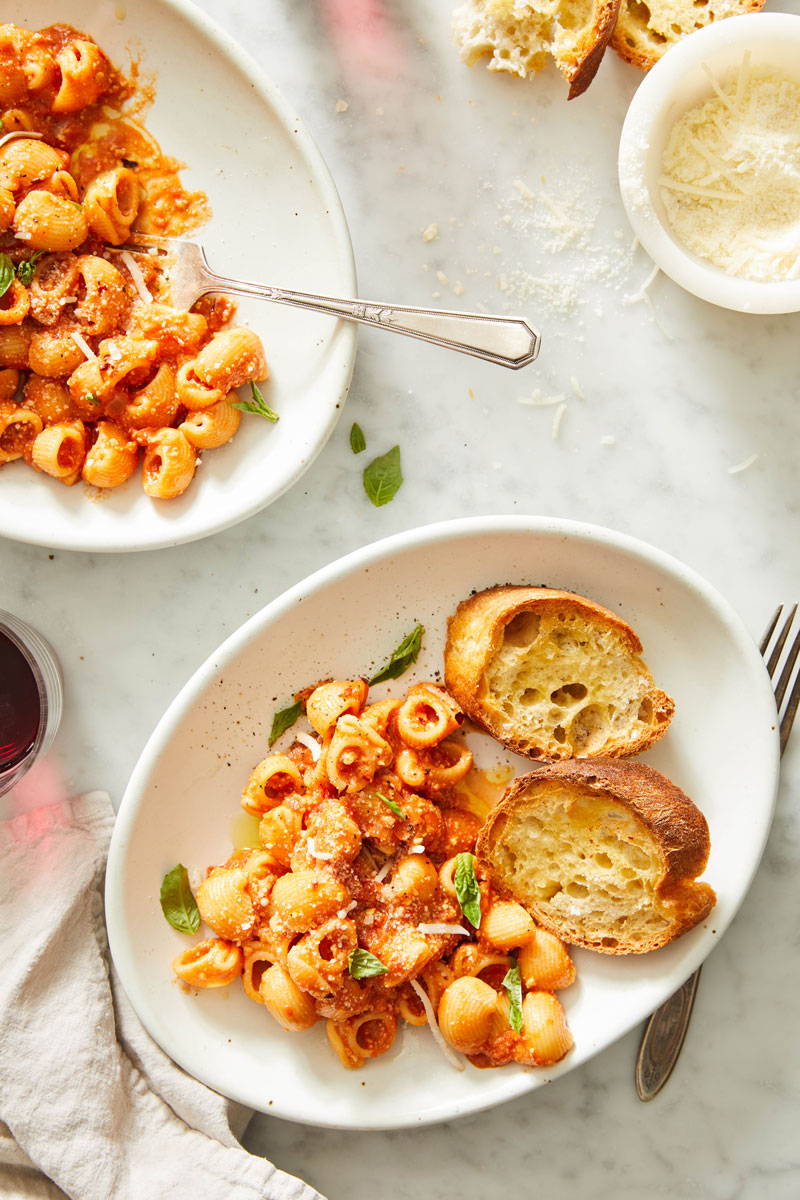 Recipe: Vegan Vodka Sauce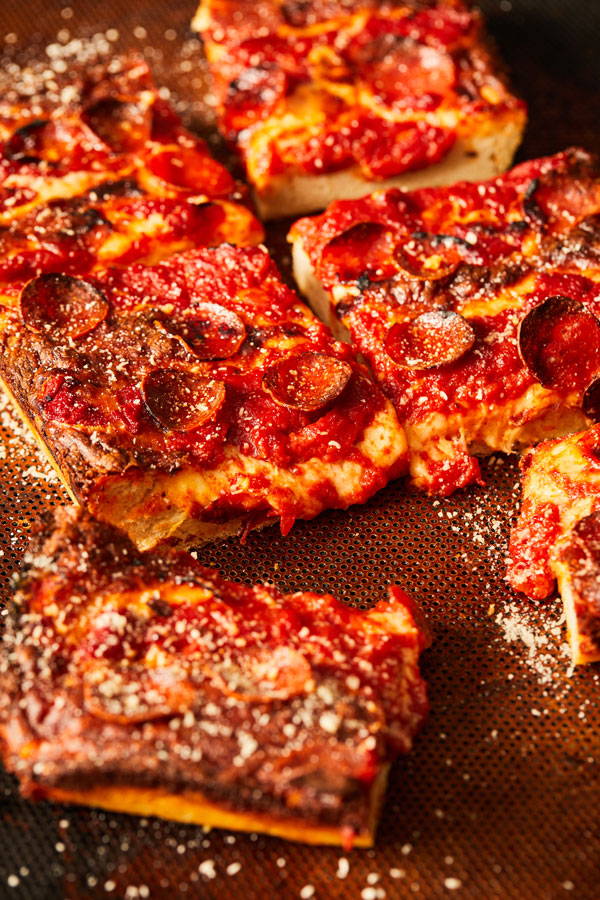 Recipe: Detroit-Style Pepperoni Pizza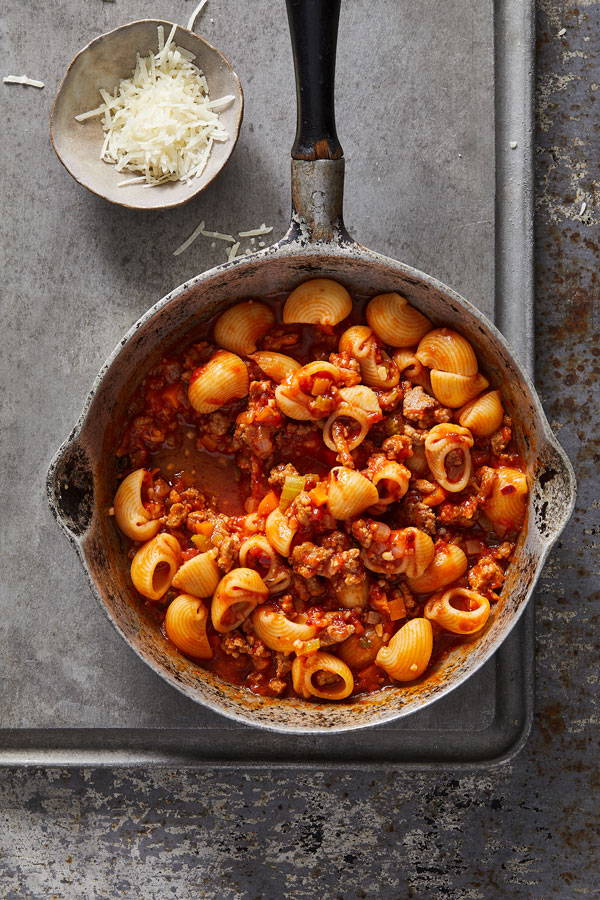 Recipe: Italian Turkey Sausage Pasta
Recipe: Pasta alla Norma with Casarecce
Recipe: Cheesy Chicken Parmesan Pasta Bake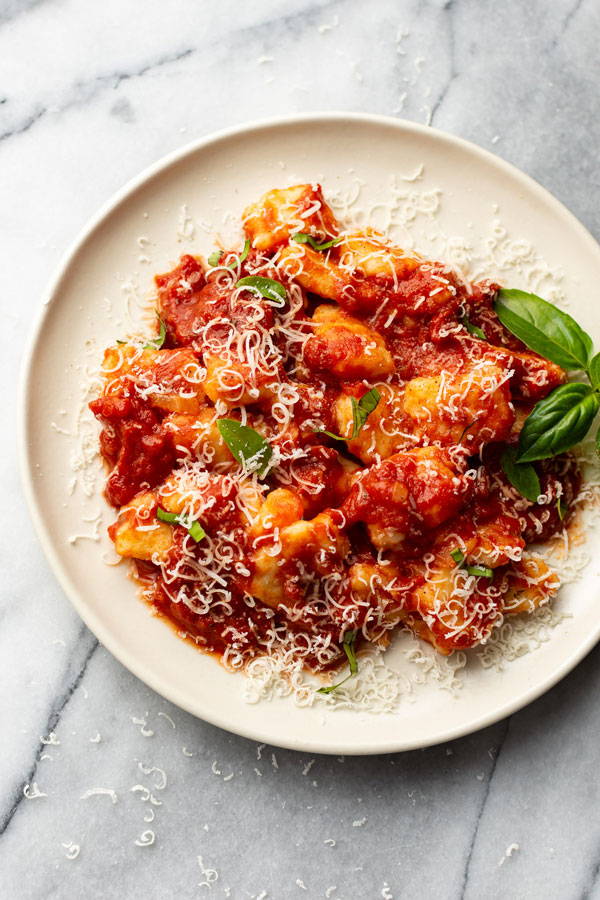 Recipe: Gnocchi with Marinara Sauce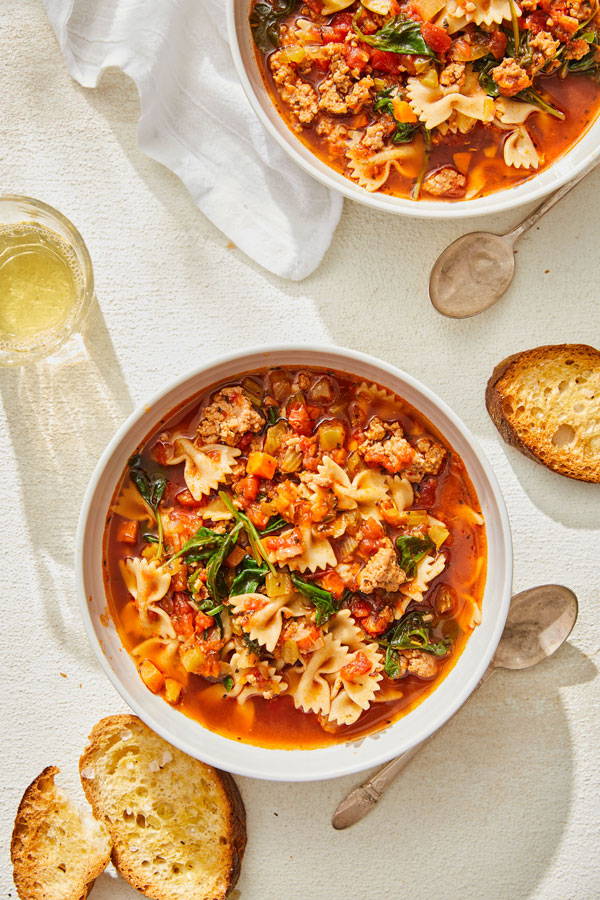 Recipe: Italian Sausage Soup with Whole-Wheat Farfalle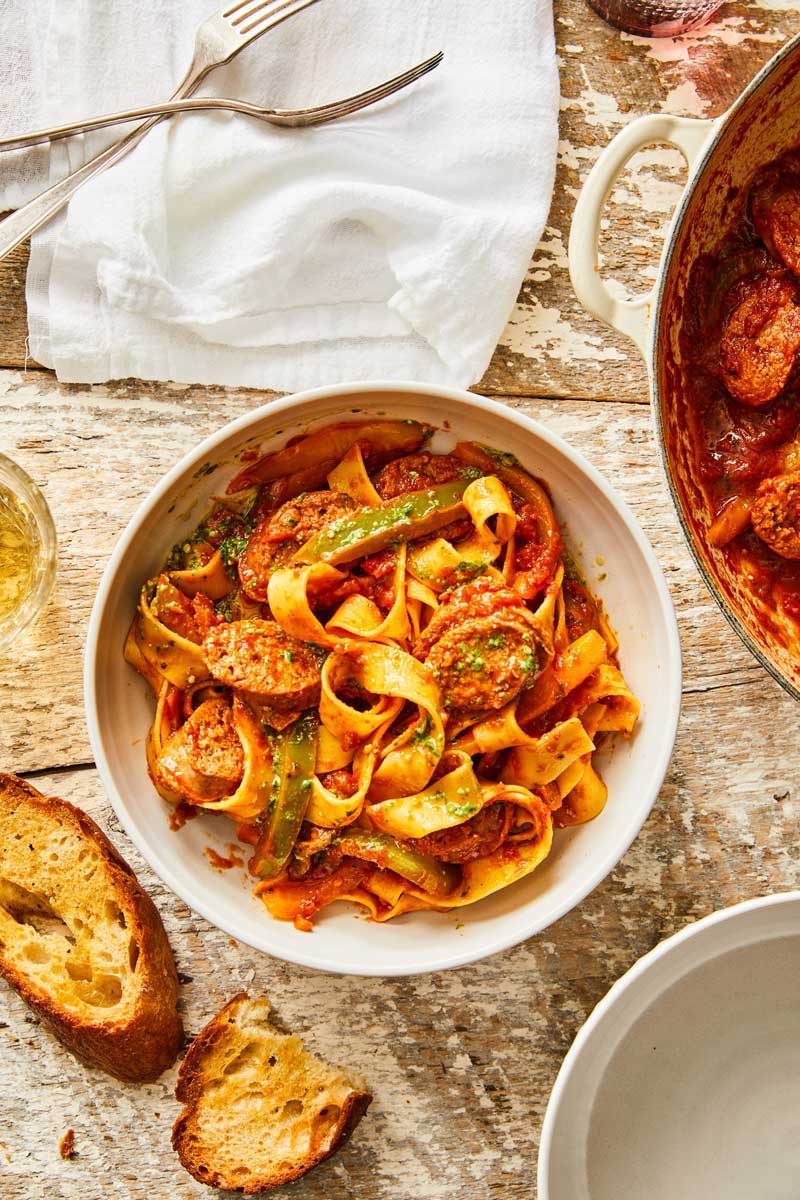 Recipe: Sausage and Pepper Pappardelle with Basil Pesto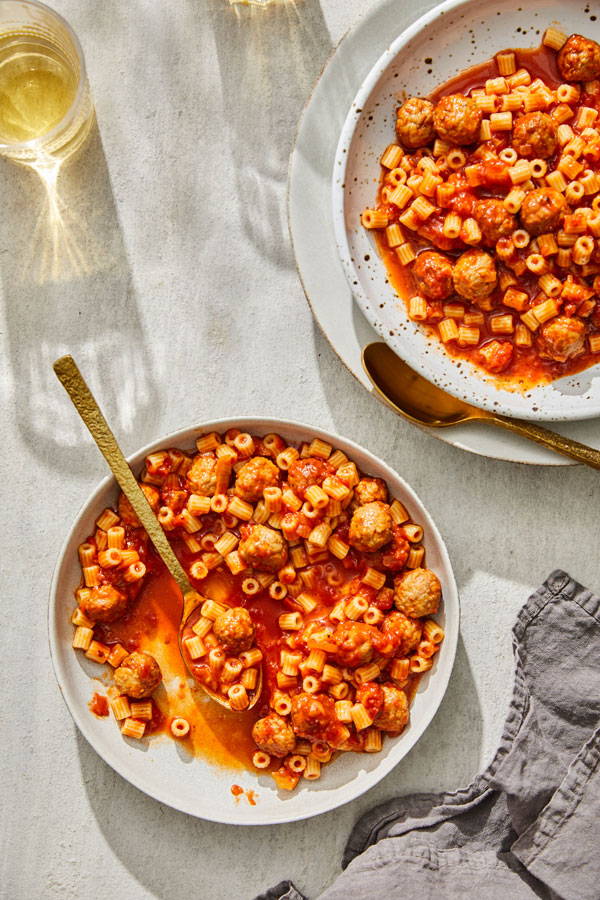 Recipe: Grown-Up Spaghetti-O's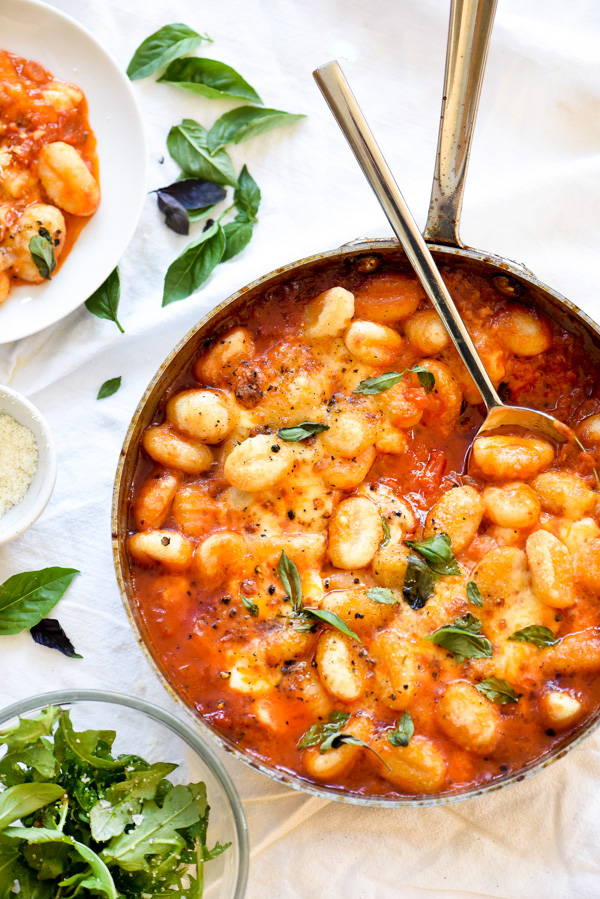 Recipe: Gnocchi with Pomodoro Sauce
Recipe: Chicken Parmesan Pizza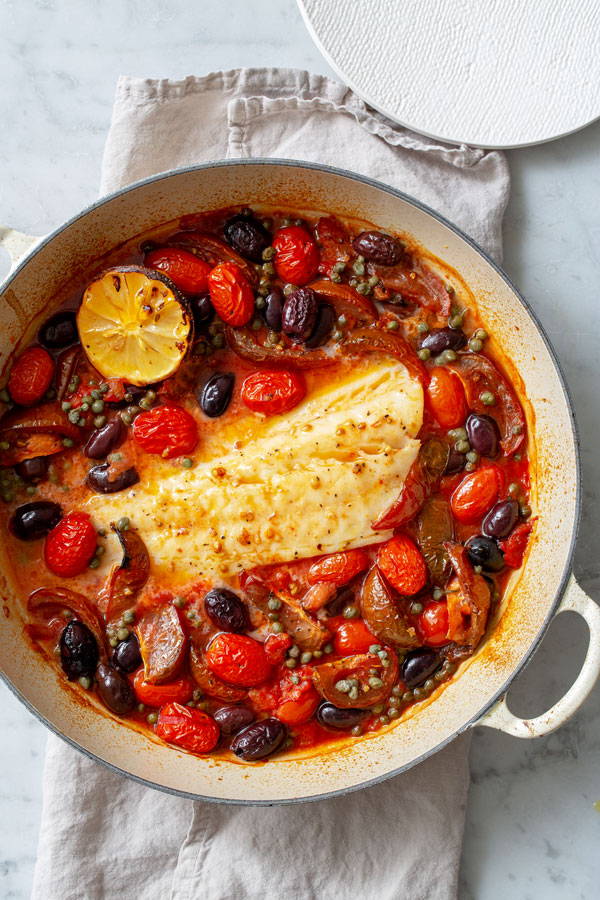 Recipe: Salted Cod with Tomatoes, Capers and Olives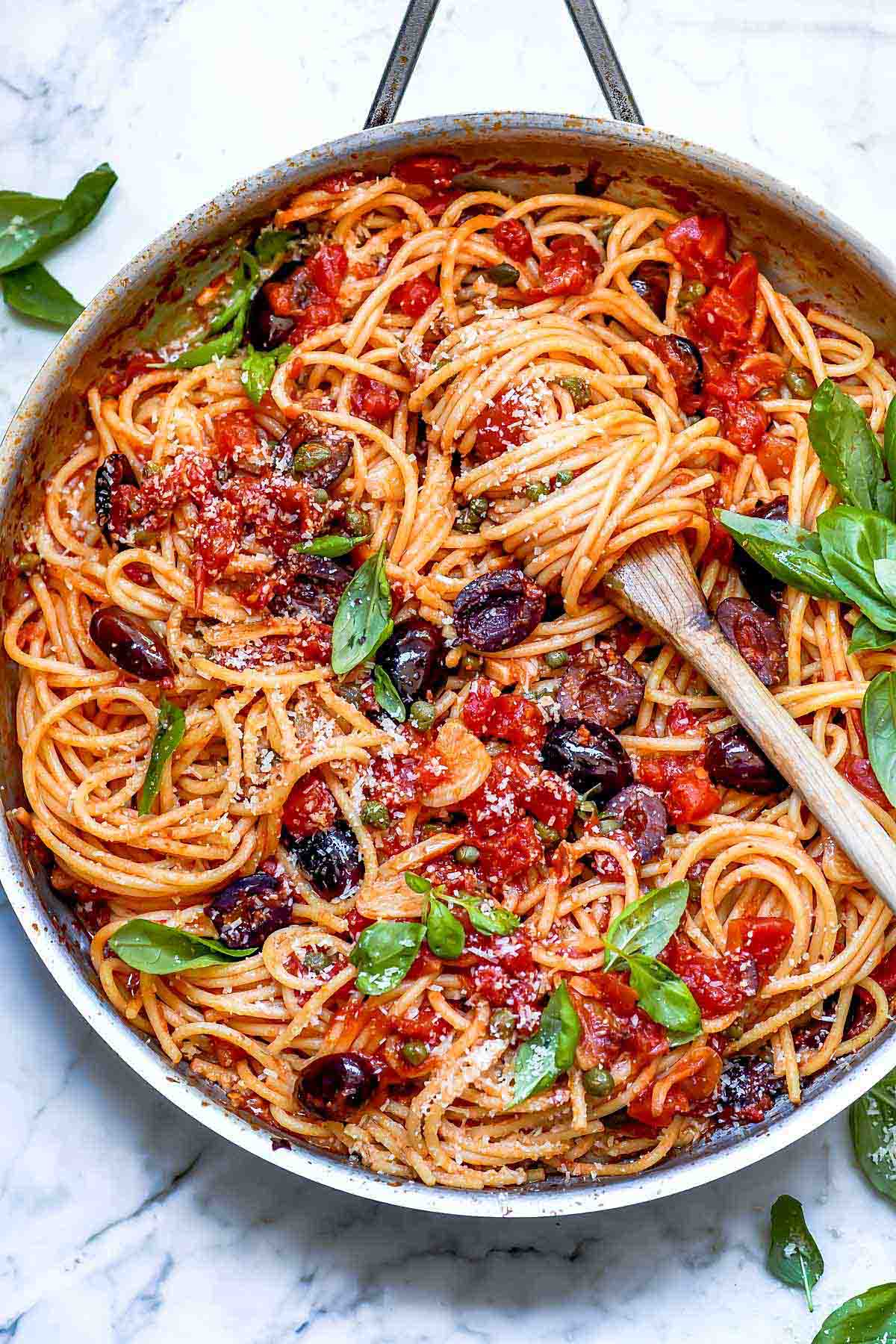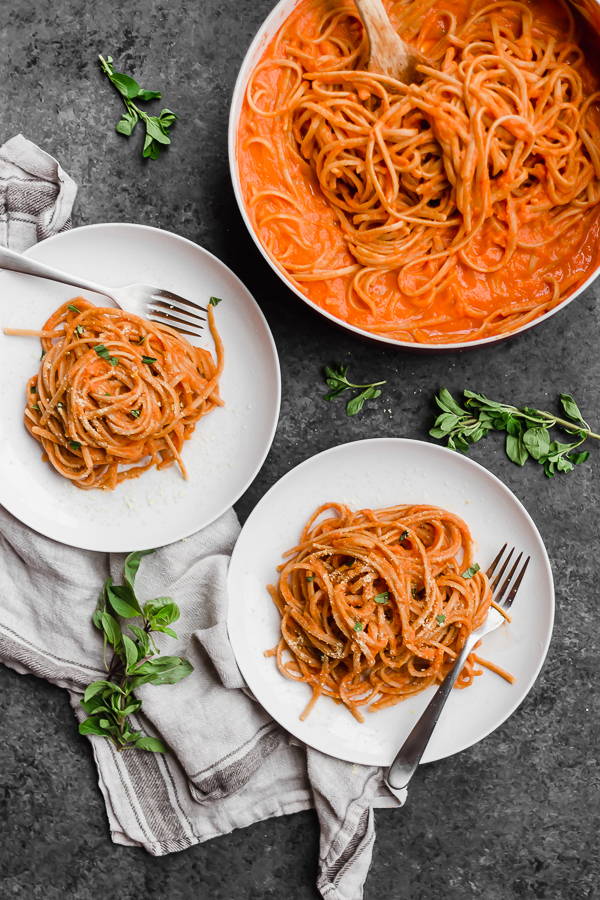 Recipe: Skinny Creamy San Marzano Tomato Sauce
Recipe: Creamy Tomato Mascarpone Pasta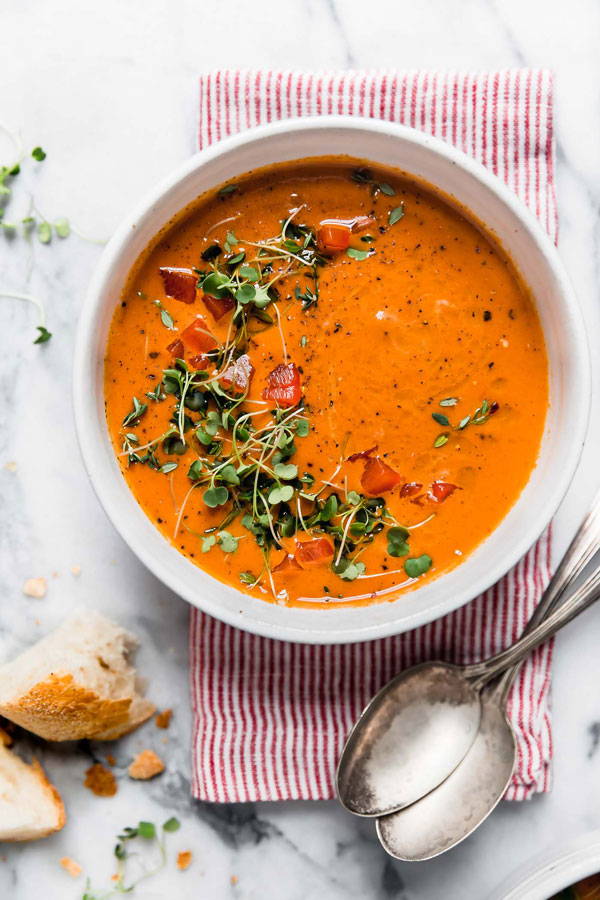 Recipe: Creamy Roasted Pepper Soup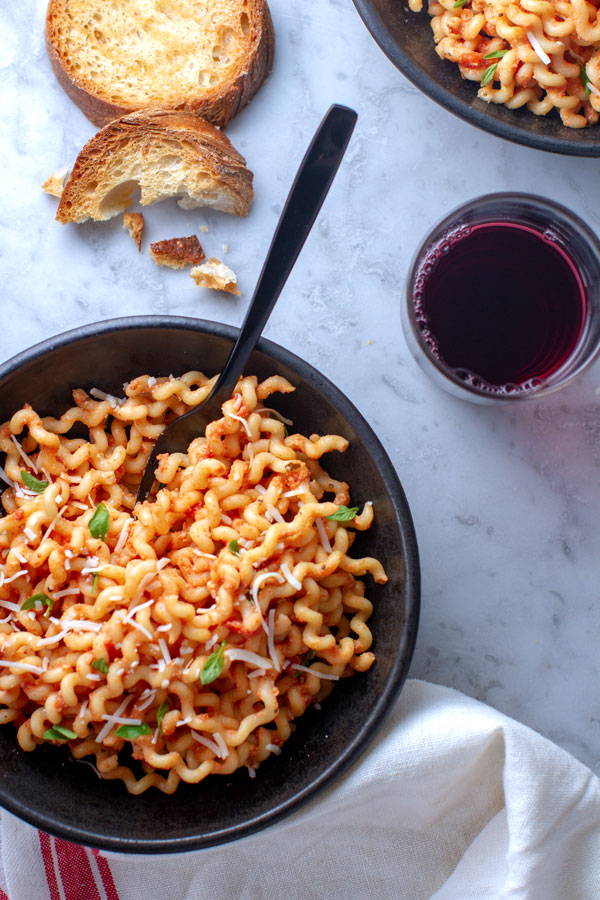 Recipe: Fusilli with 3 Cheese Pomodoro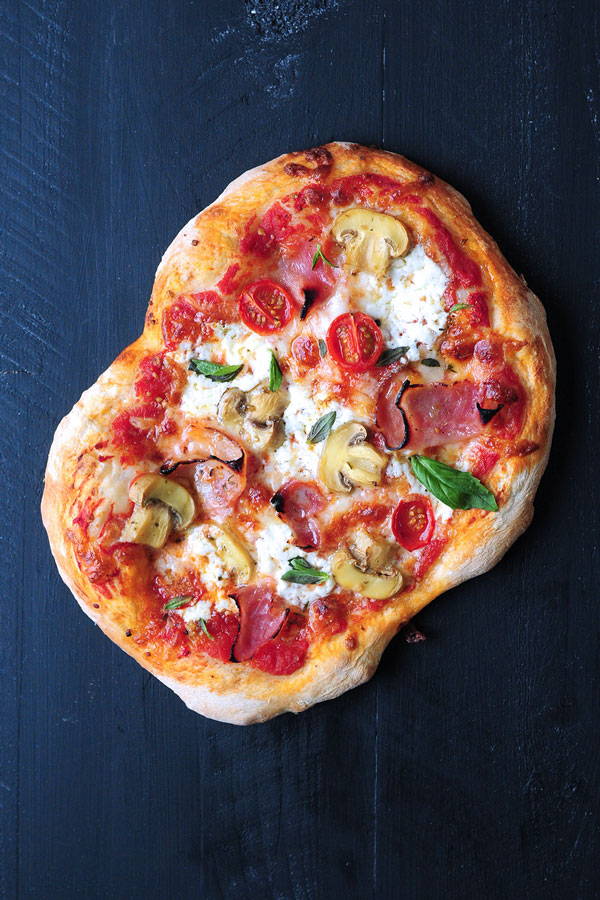 Recipe: Italian Garlic Mushroom & Prosciutto Pizza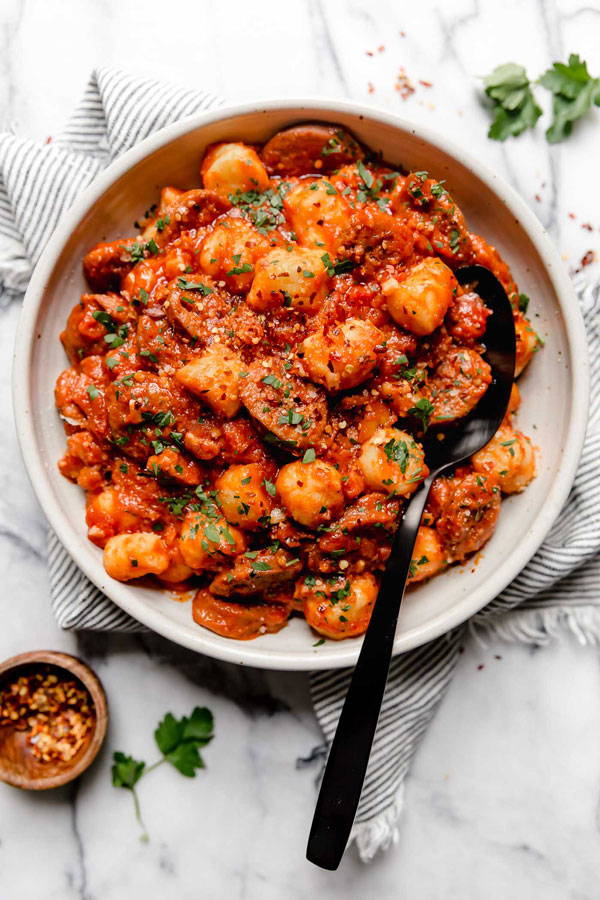 Recipe: Gnocchi all'Amatriciana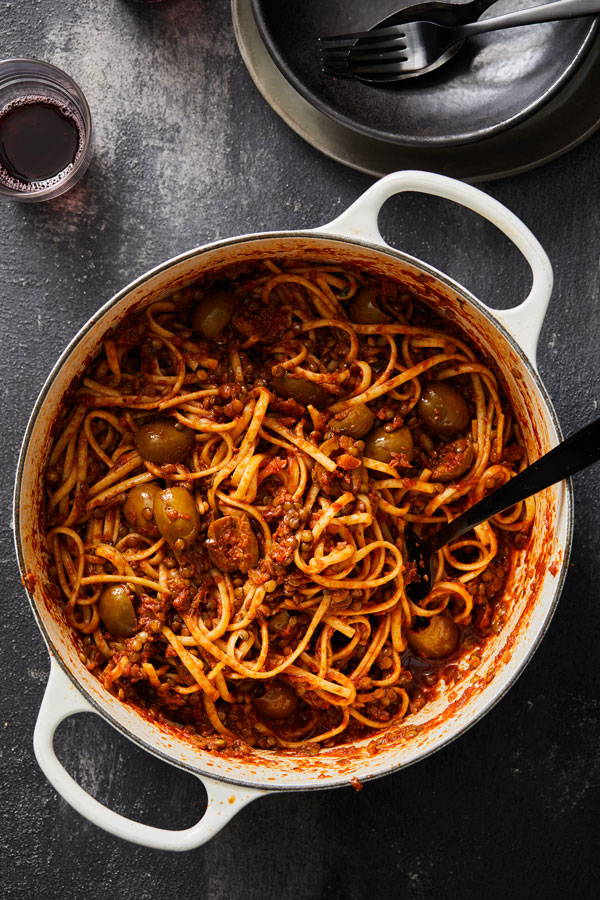 Recipe: Vegetarian Bolognese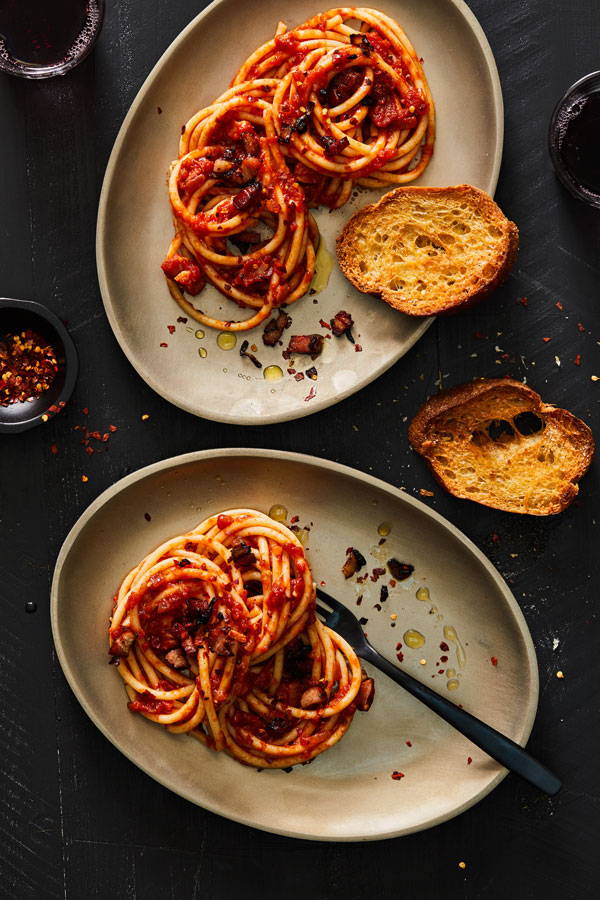 Recipe: Pasta Amatriciana Sauce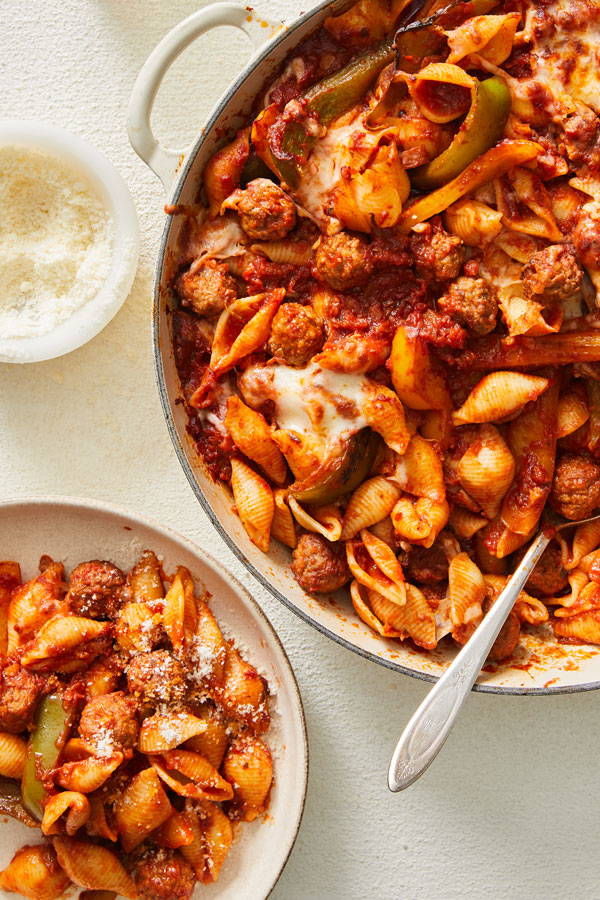 Recipe: One-Pan Pasta & Meatball Bake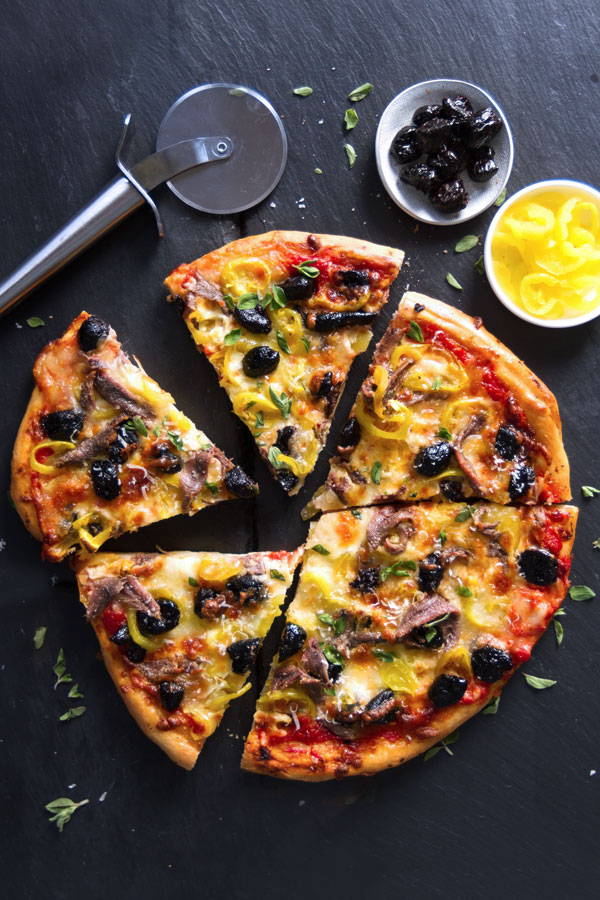 Recipe: Garlicky Olive & Anchovy Pizza