12 Best Bucatini Pasta Recipes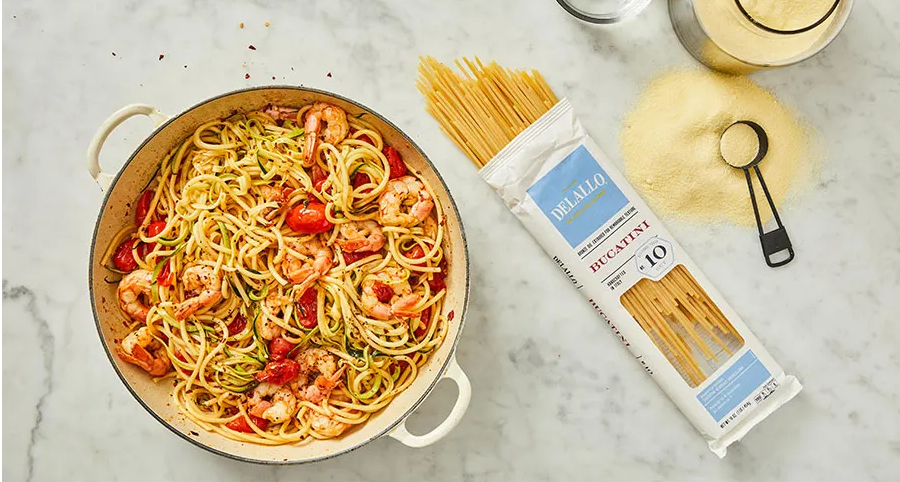 Bucatini is like spaghetti, but with a hole down its center. This makes it a great choice for oil-based sauces like traditional Carbonara, which features a slick sauce of egg, cheese and bits of guanciale.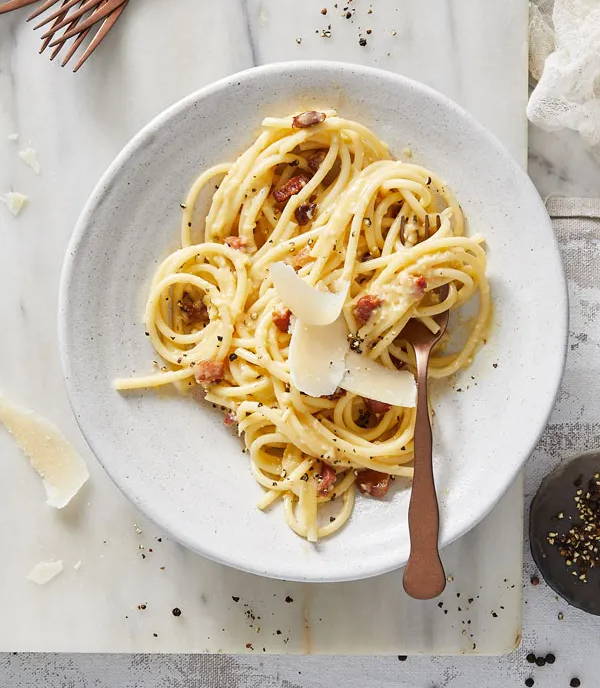 The tangy tomato takes on fresh cream and butter in this silky smooth, ultra-rich pasta sauce.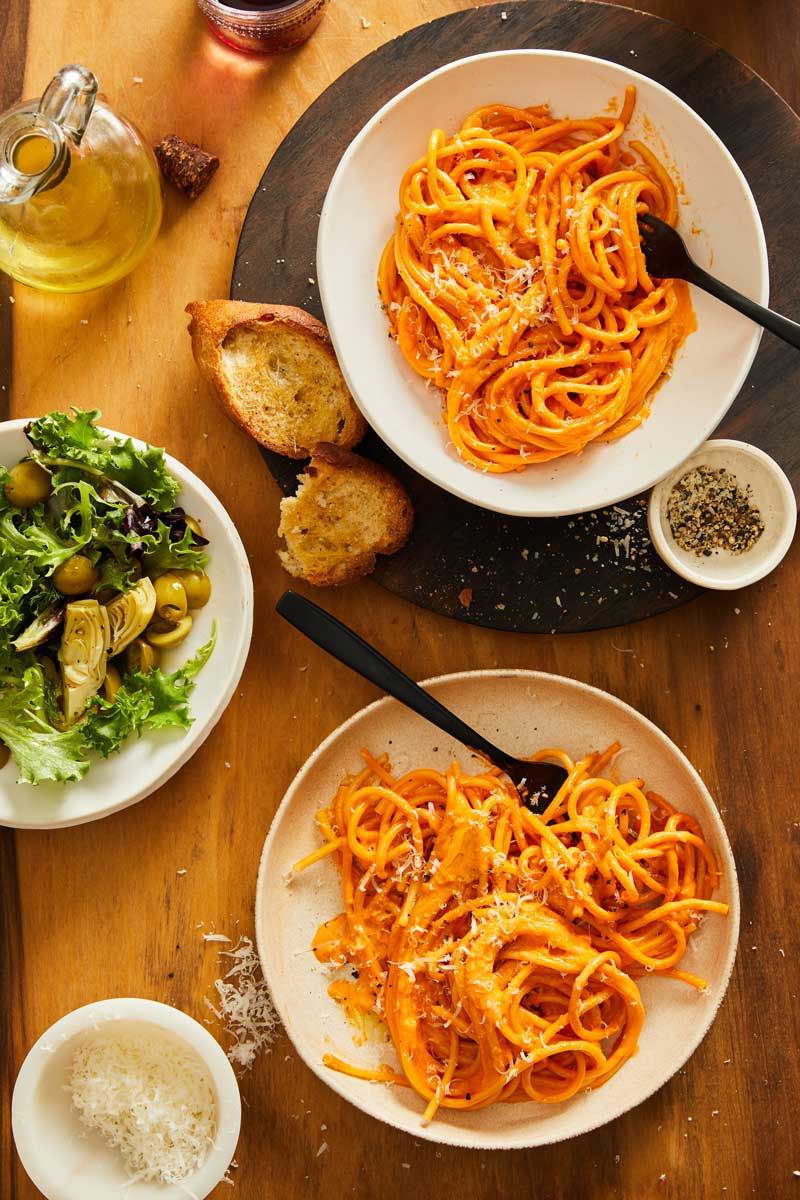 Roasted Brussels sprouts and cauliflower bring an unmatched smoky-sweetness to this bucatini pasta recipe. This weeknight pasta dish is both healthy and delicious.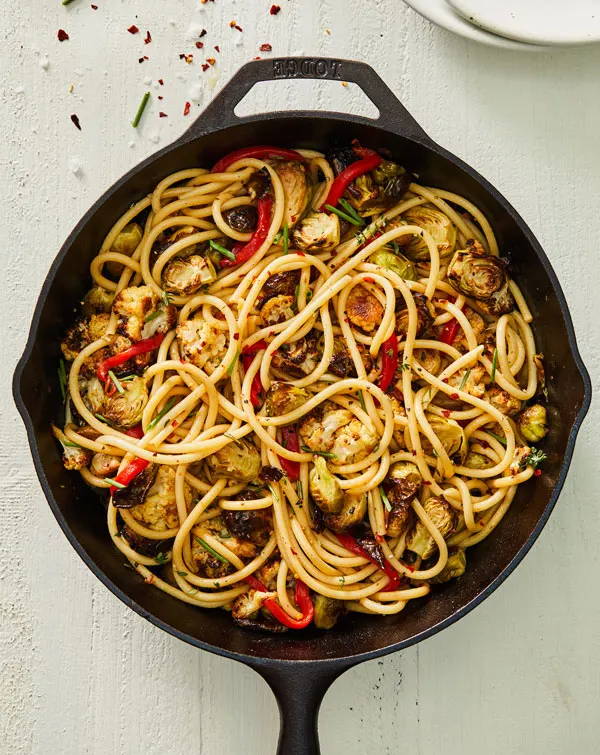 The combination of briny olives, tangy citrus and fresh garlic is out of this world. Pair it up with bucatini for a pasta night you won't soon forget.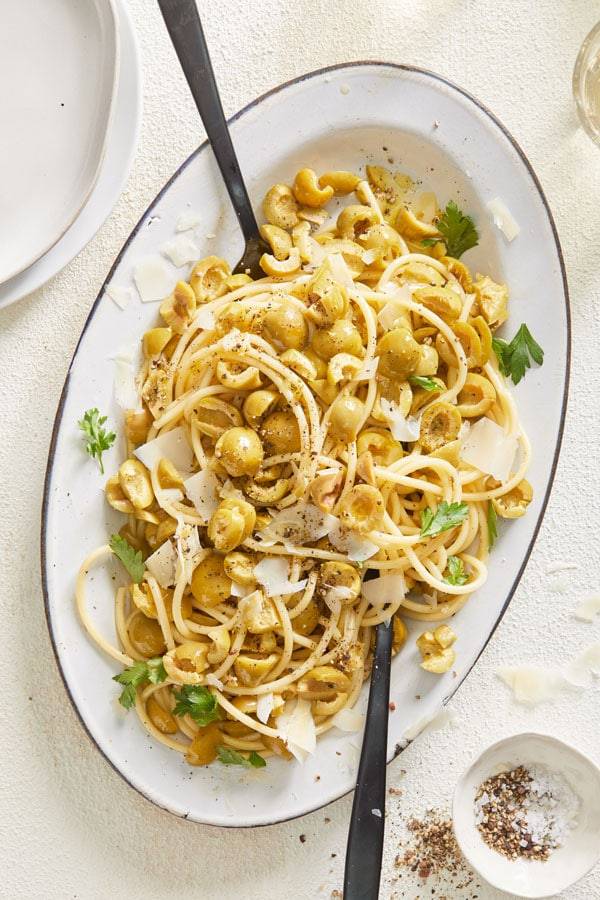 Upgrade your busy weeknight meals with a traditional Italian pasta made with ingredients right from your pantry.
This bucatini pasta recipe is as dreamy as it is easy to make. Starring marinated artichokes, fresh spinach, garlic and bacon in a silky cream, this pasta dish is sure to make your weekly rotation.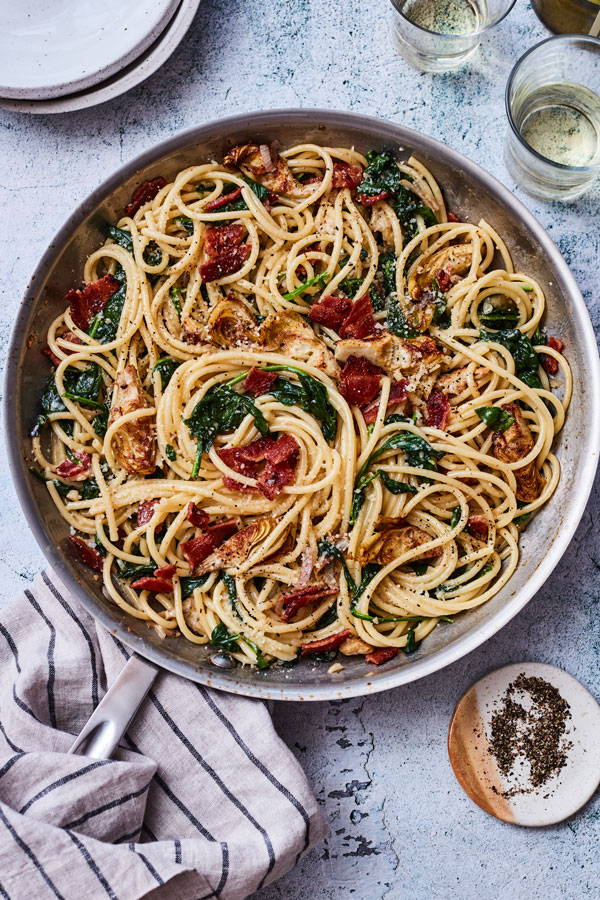 This summer-inspired twist on the classic Carbonara features crisp summer corn, savory pancetta, fresh basil, garlic and juicy shrimp. We can't think of a better way to celebrate the season.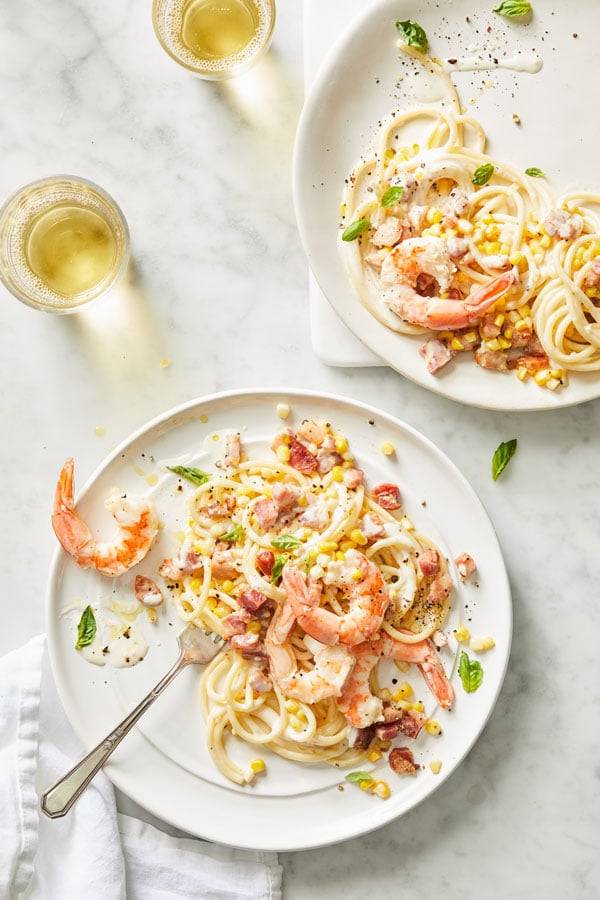 Bucatini truly shines in simple sauces and this black pepper butter sauce is no different. If you've never made a simple compound butter, consider this an invitation.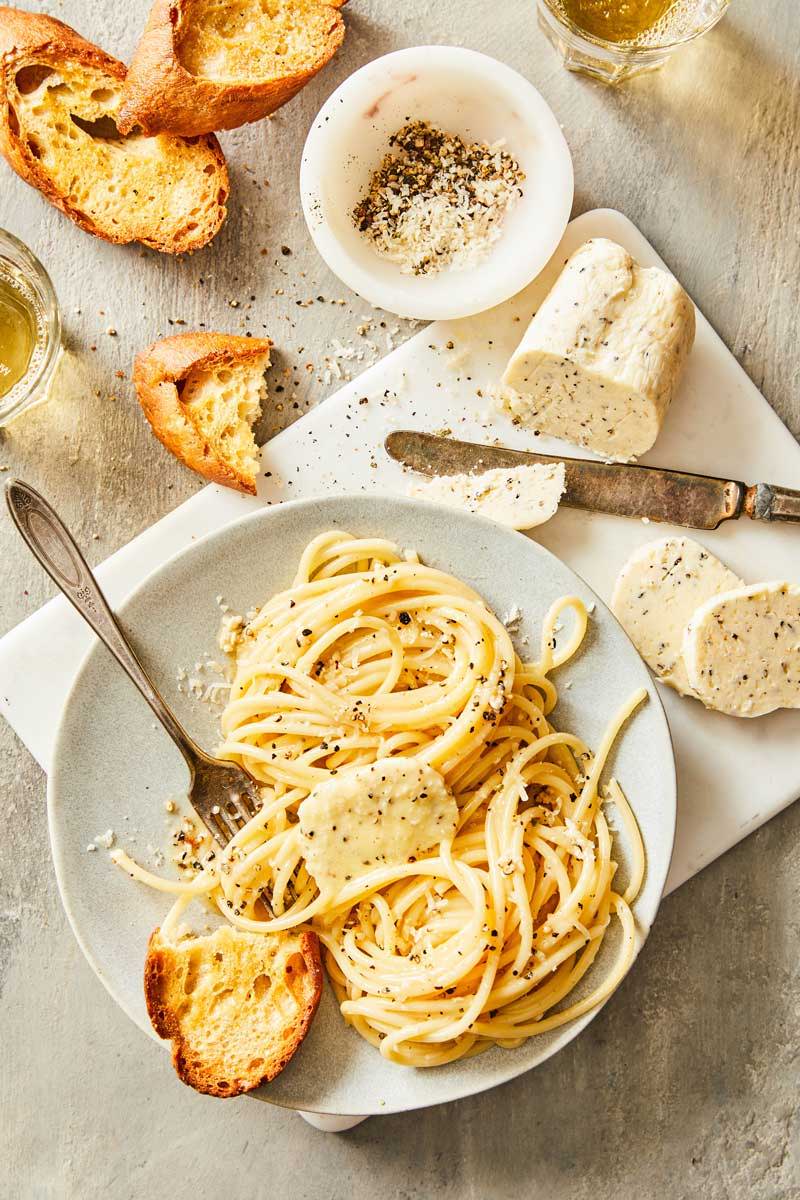 In Italy, this loaded seafood pasta dish is known as Bucatini ai Frutti di Mare. It's a little work but totally worth it.
This bucatini recipe features a dreamy, creamy mushroom sauce you have to try to believe. You pick the mushrooms!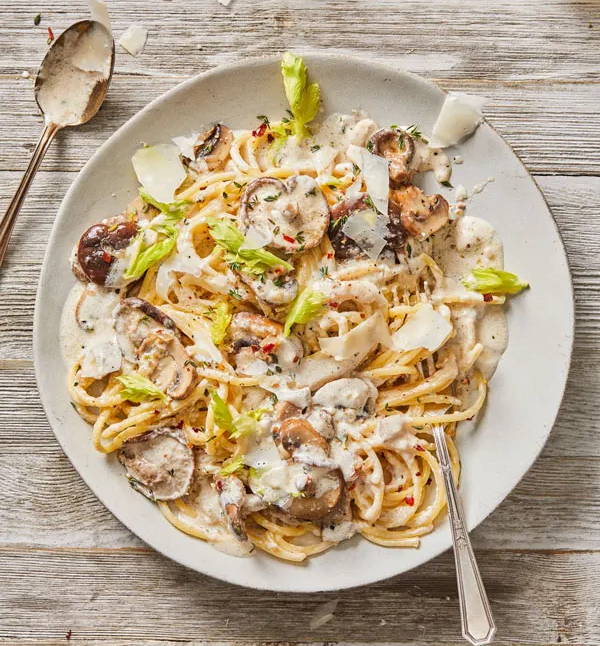 A noodle bowl with an Italian twist, this mushroom lover's bucatini ramen is easy enough for a weeknight with ingredients plucked right from the pantry.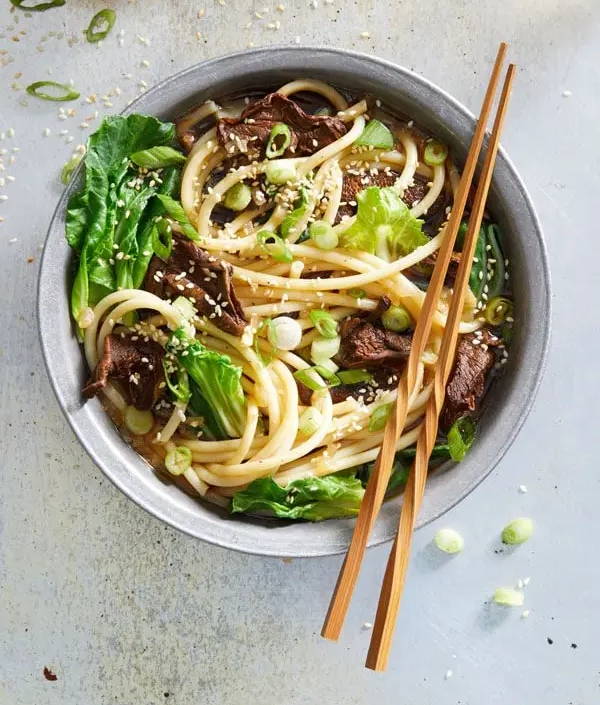 This dreamy Chicken Bucatini recipe has it all: twirlable bucatini pasta, juicy chicken breasts, fresh spinach, sweet and chewy sun-dried tomatoes and Parmigiano-Reggiano.