Fresh Pesto Recipe Ideas
Do more than dress your linguine with this fresh, fragrant green sauce. From sandwiches to soups, pesto shines in a number of everyday dishes.
Pesto, the unique and beloved basil-based sauce that originated in the gorgeous region of Liguria, has become increasingly familiar to food lovers in recent years. Whether it's imported from Italy or made at home, this crowning glory of Mediterranean cuisine is now paired with a surprisingly diverse array of foods and dishes.
Originally made famous served with trofie or linguine pasta (and more recently with gnocchi), Pesto alla Genovese has long been known to be a great topping for pasta. Its intense flavor—an inimitable blend of aromatic basil, olive oil, pecorino cheese, pine nuts and garlic—requires a somewhat neutral accompaniment; pasta, of course, has been the traditional choice, but bread is the next most obvious suspect.
But it is so versatile and we love it so many other ways (check out our Pesto Beyond Pasta blog post as well)! It can be added to charcuterie boards and paired with cheese, spread on panini and pita pockets, dropped into soups, made into dressings and marinades, mixed in side dishes, topped on pizza, paired with grilled veggies and meat, added to eggs, the possibilities are almost endless!
We've rounded up some of our favorite ways to use pesto, starting with classic pasta dishes. Enjoy!
---
Pasta
Pair herbaceous pesto with your favorite cut of pasta or gnocchi for a delicious and easy meal everyone is sure to love.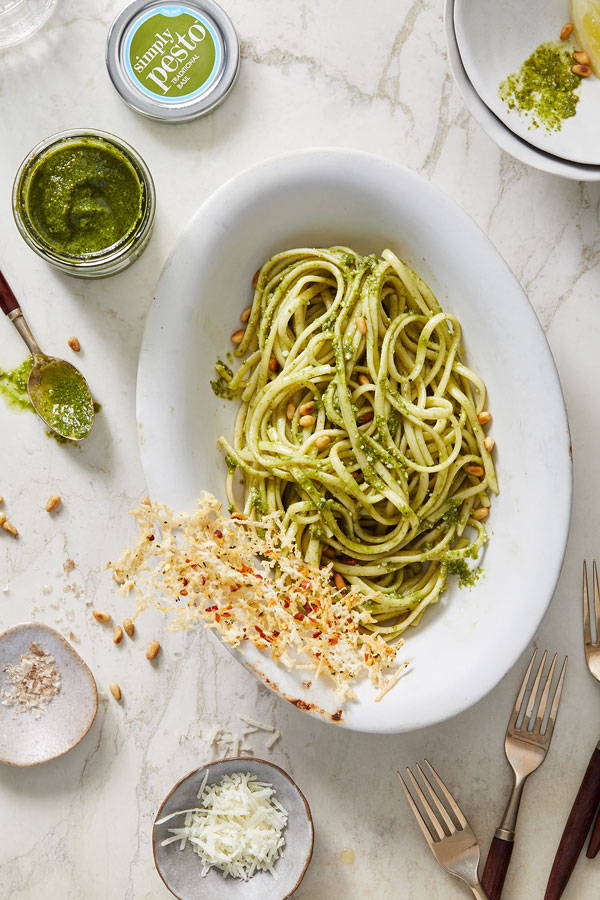 Recipe: Pesto with Linguine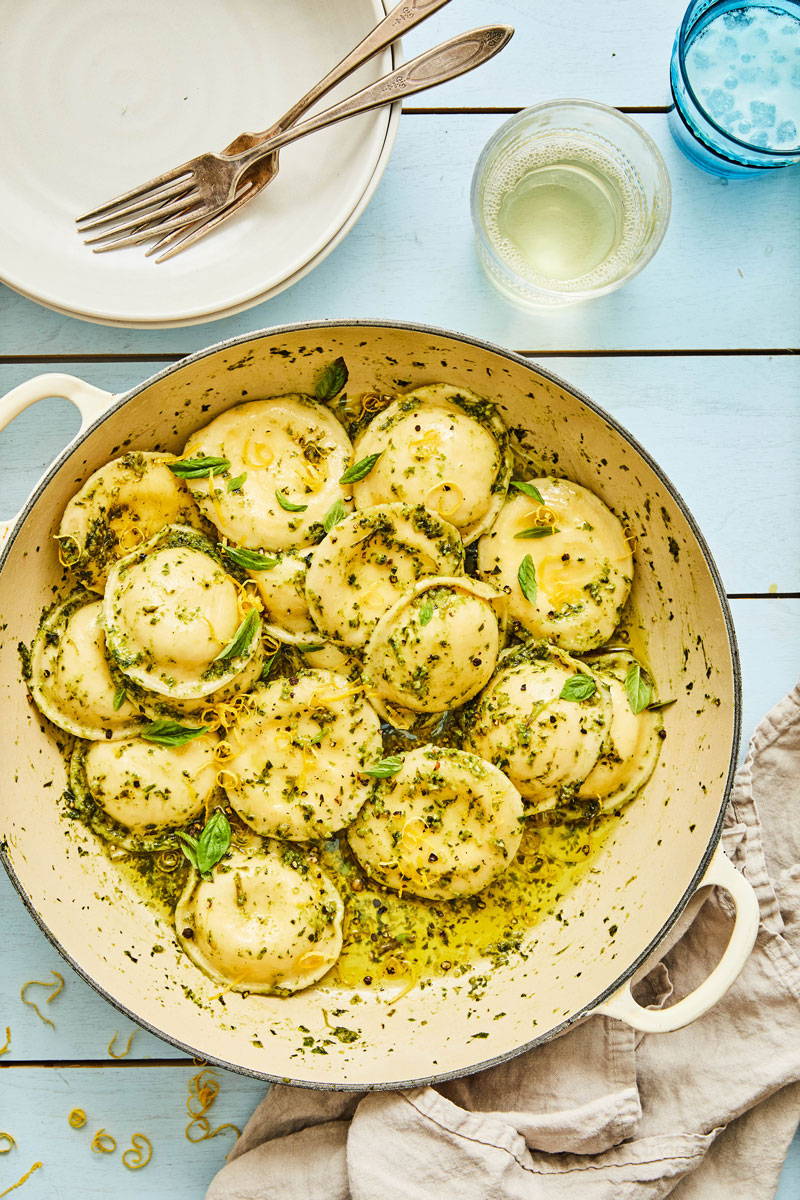 Recipe: Ravioli with Lemony Pesto Sauce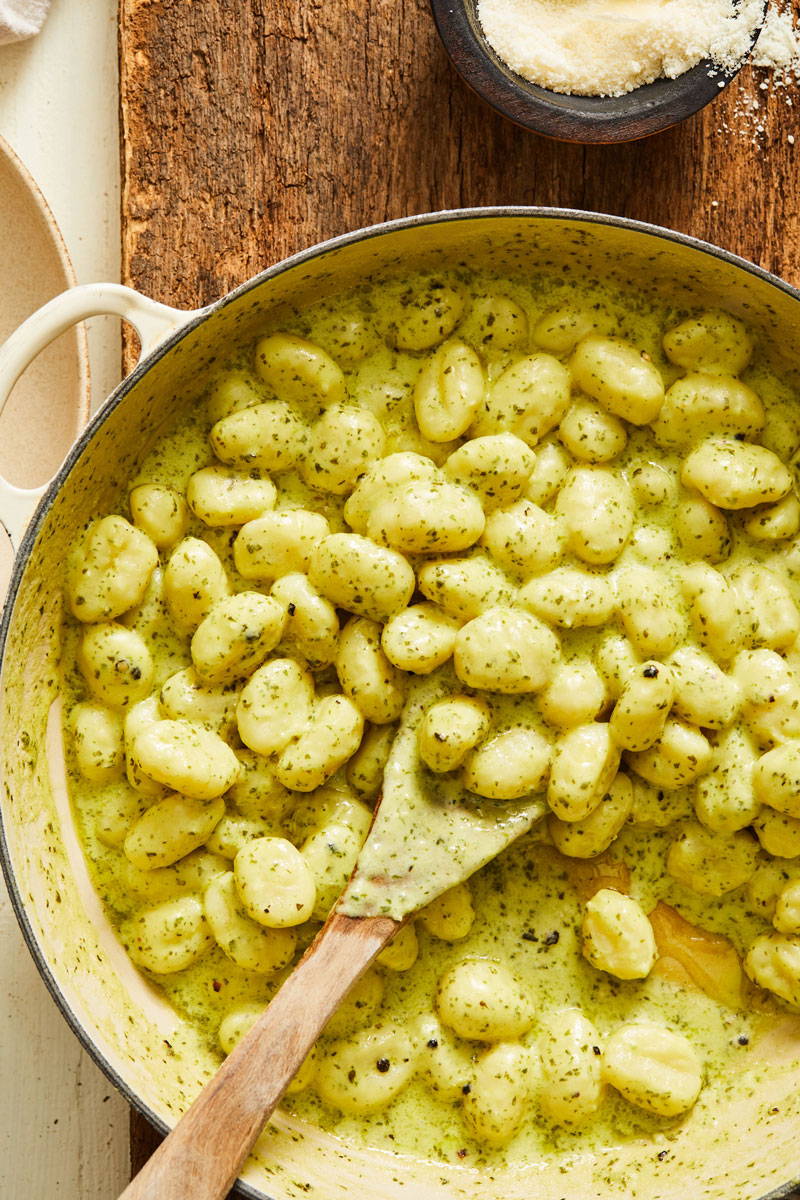 Recipe: Gnocchi with Pesto & Cream
---
Pasta Salads
The ultimate picnic food! All you need is your favorite pasta, some veggies or a little protein and some pesto.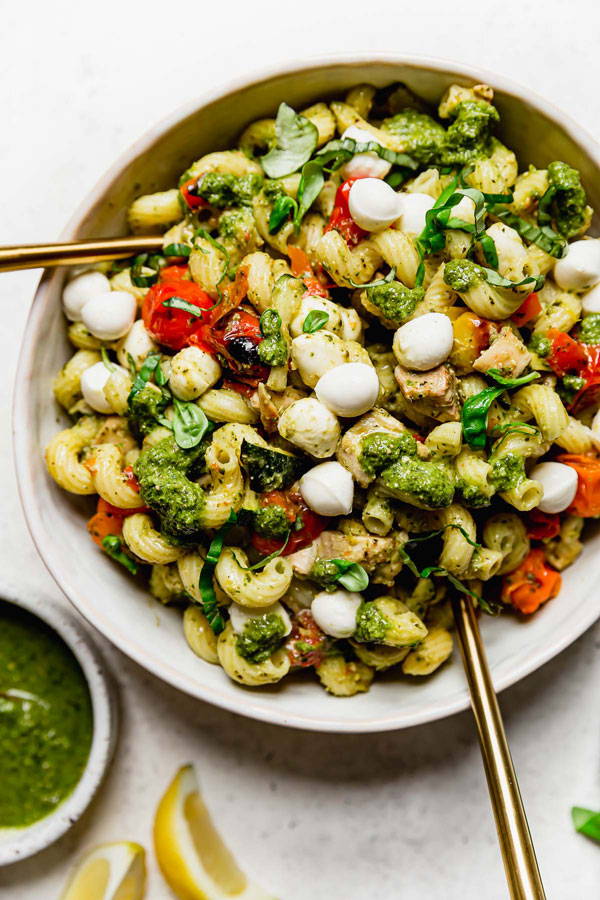 Recipe: Summer Pesto Pasta with Grilled Vegetables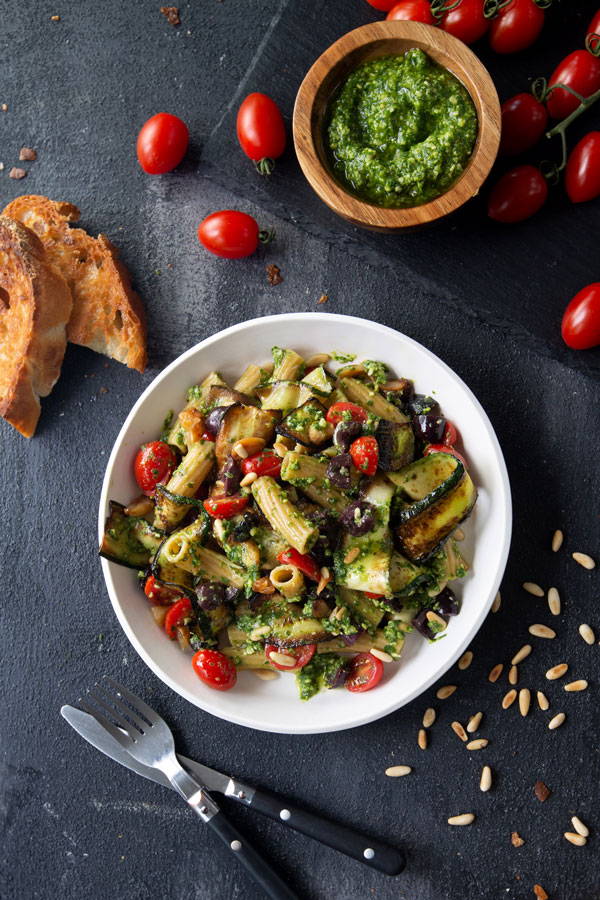 Recipe: Summer Pasta Salad with Grilled Vegetables
Recipe: Pesto Pasta Salad
---
Appetizers
Pesto is a great addition to a charcuterie board or simply paired with cheese to get the party started!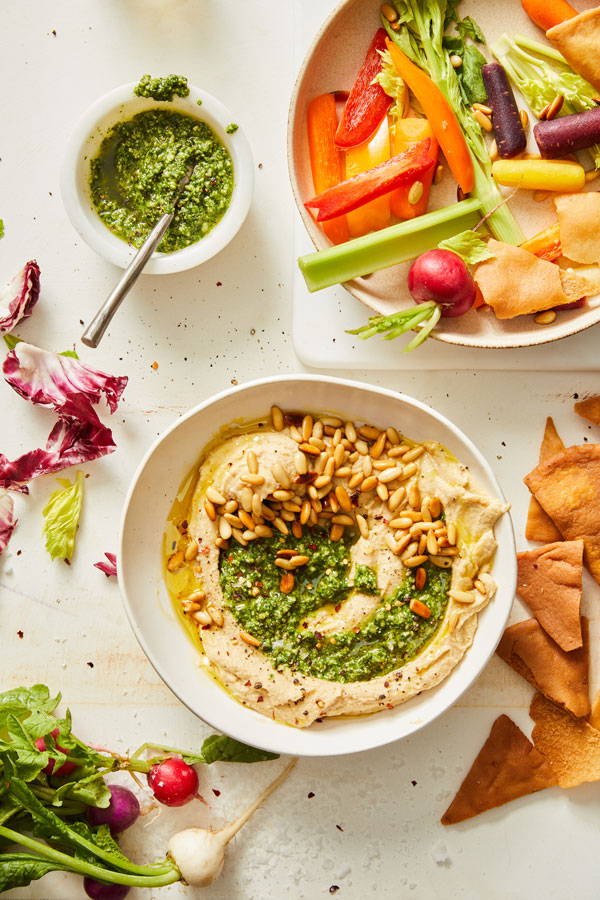 Recipe: Pesto Pine Nut Hummus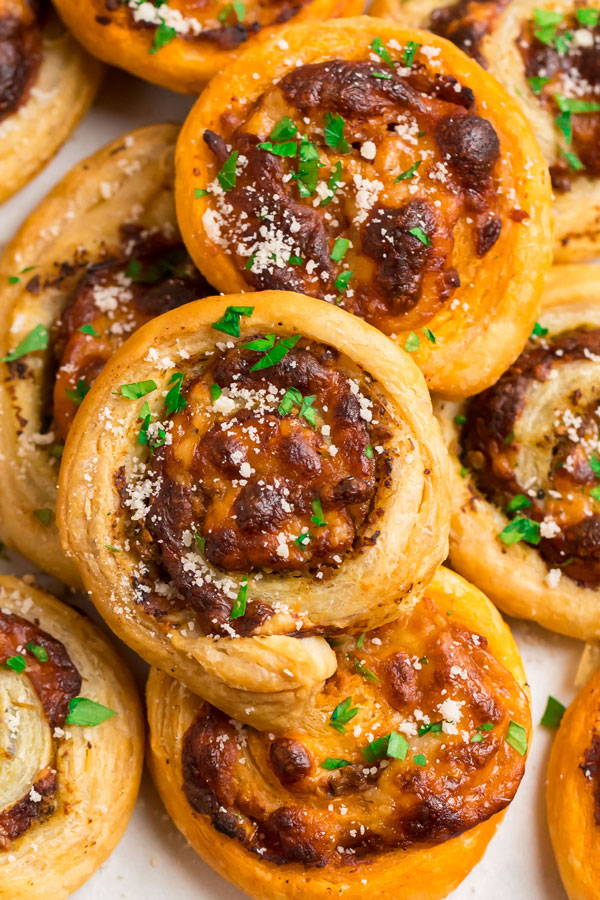 Recipe: Pesto Pinwheels with Cheese and Prosciutto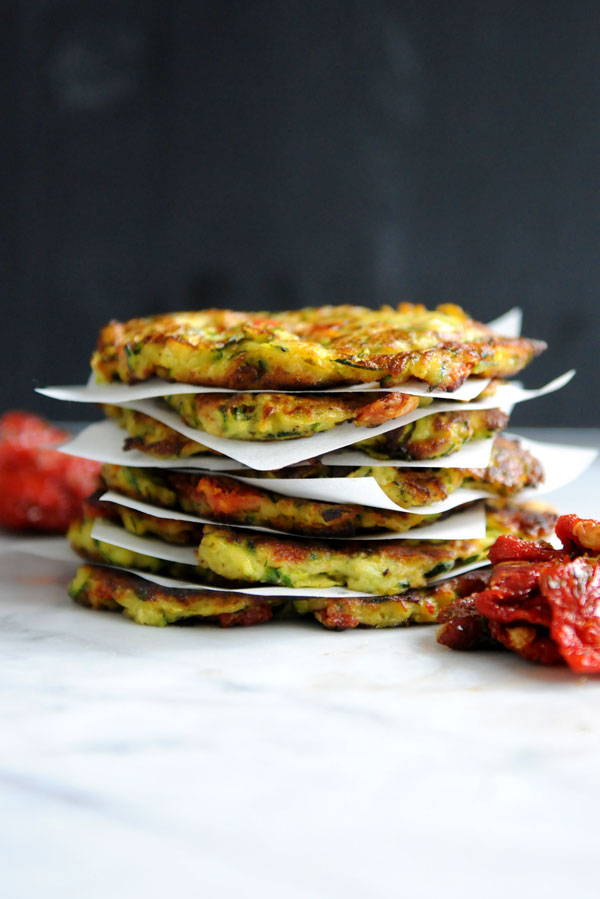 Recipe: Pesto & Sun-Dried Tomato Zucchini Fritters
---
Salads
Dress your salads: By simply adding balsamic vinegar and other herbs—such as thyme, tarragon or marjoram—you can make a delicious dressing for any fresh salad.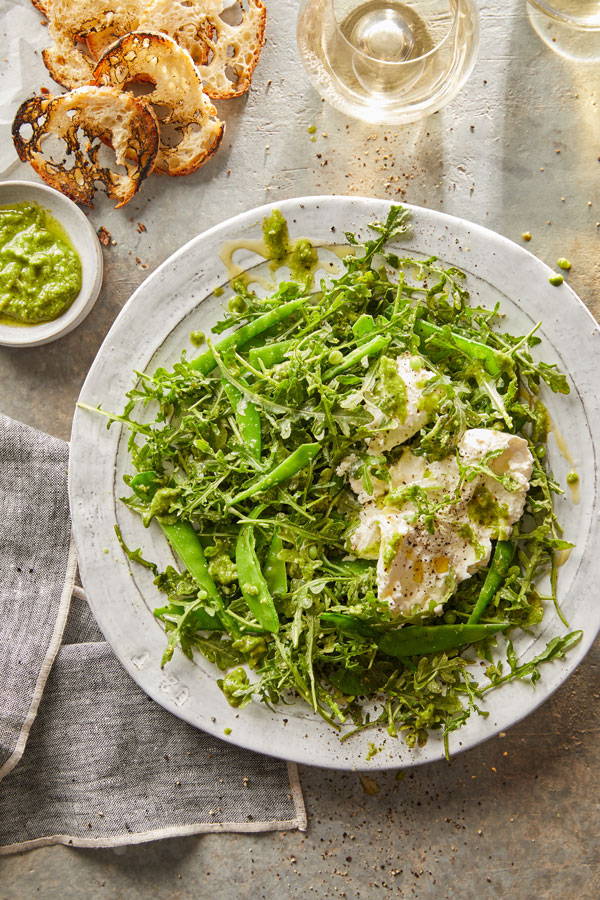 Recipe: Snap Pea and Arugula Salad with Pesto Dressing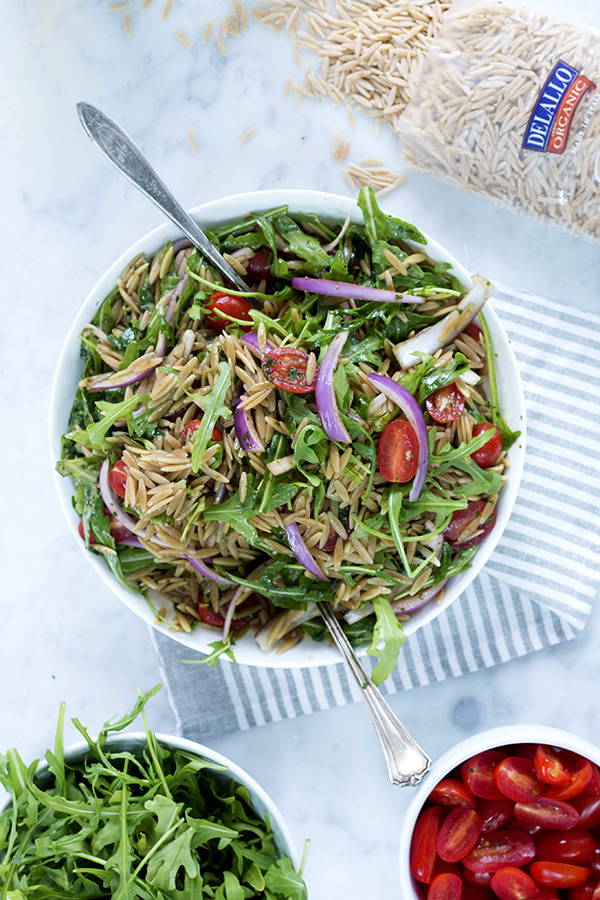 Recipe: Orzo & Arugula Salad with Pesto Balsamic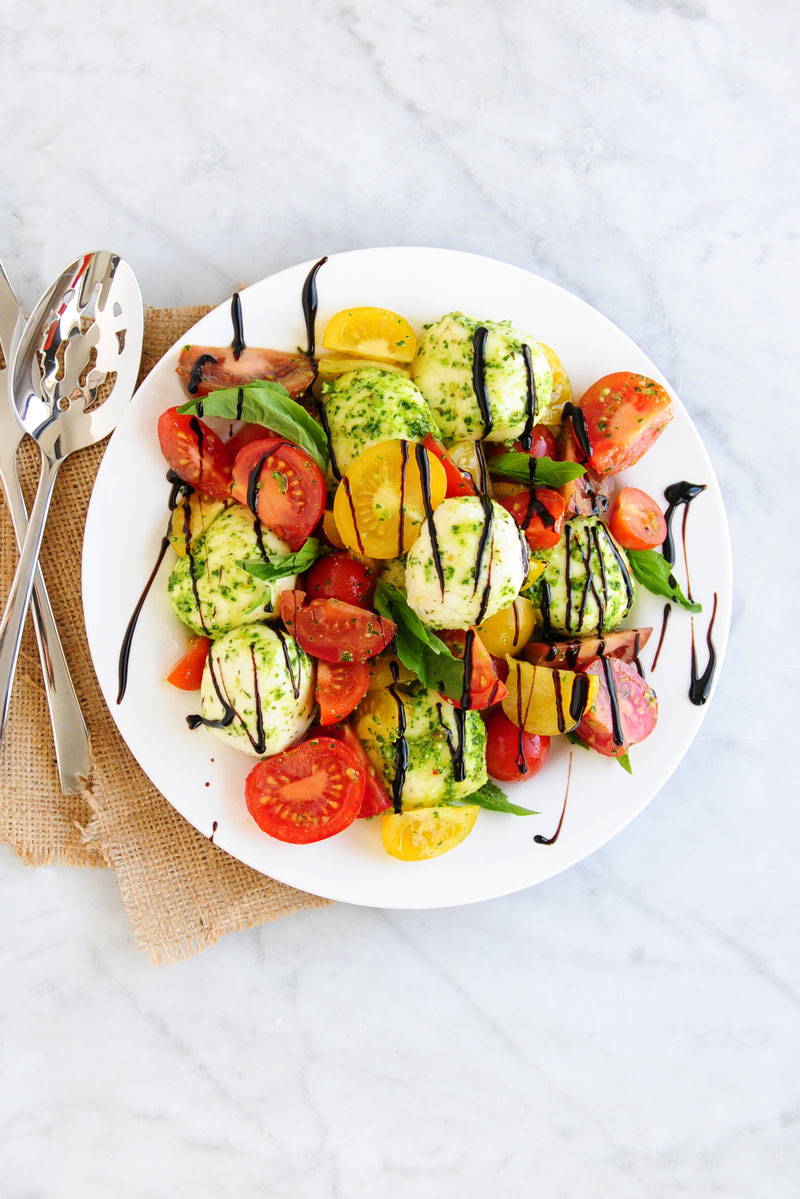 Recipe: Pesto Caprese Salad with Balsamic Glaze
---
Soups
A spoonful of pesto is great in Minestrone (Vegetable Soup)—a tradition in the Liguria region, but we love to add it to all kinds of soups and brothy dishes.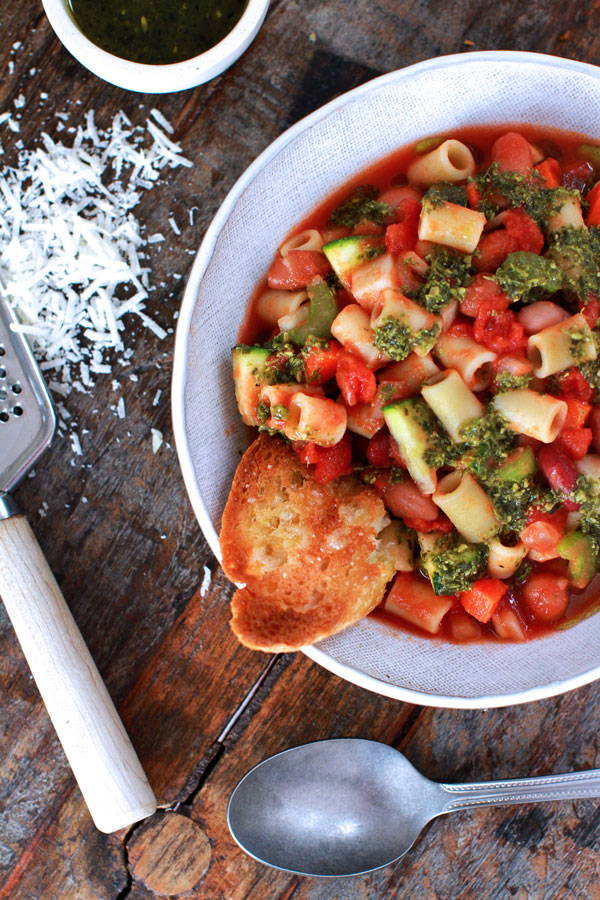 Recipe: Minestrone alla Genovese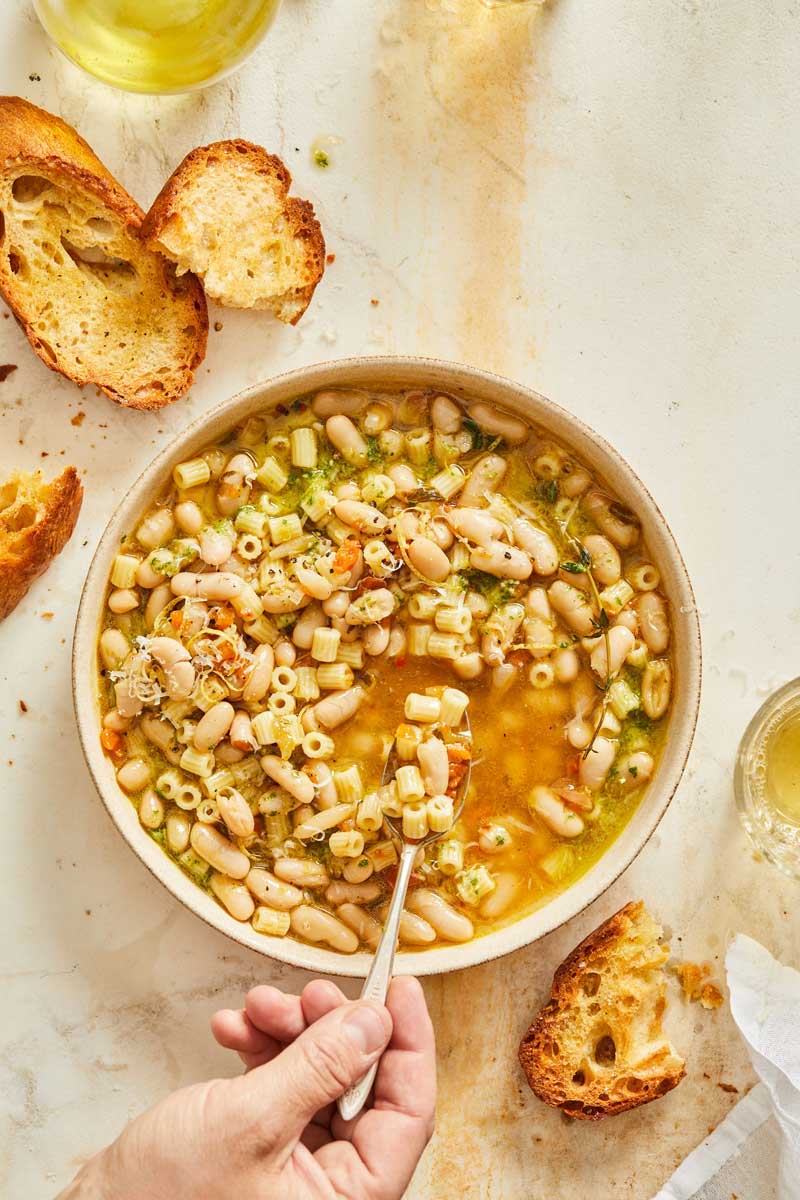 Recipe: Brothy Beans & Pasta with Pesto Drizzle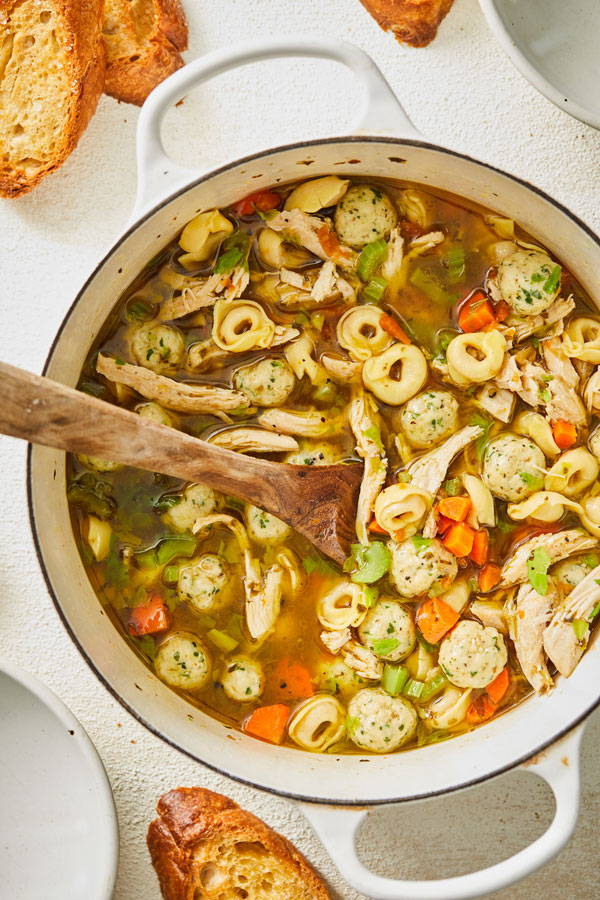 Recipe: Chicken Meatball Tortellini Soup
---
Sandwiches
Pesto can be used as a spread on a great variety of panini (sandwiches) and bruschette (toasted bread)—but one needn't stop there: try a "schmear" of pesto on a bagel; or on a baguette.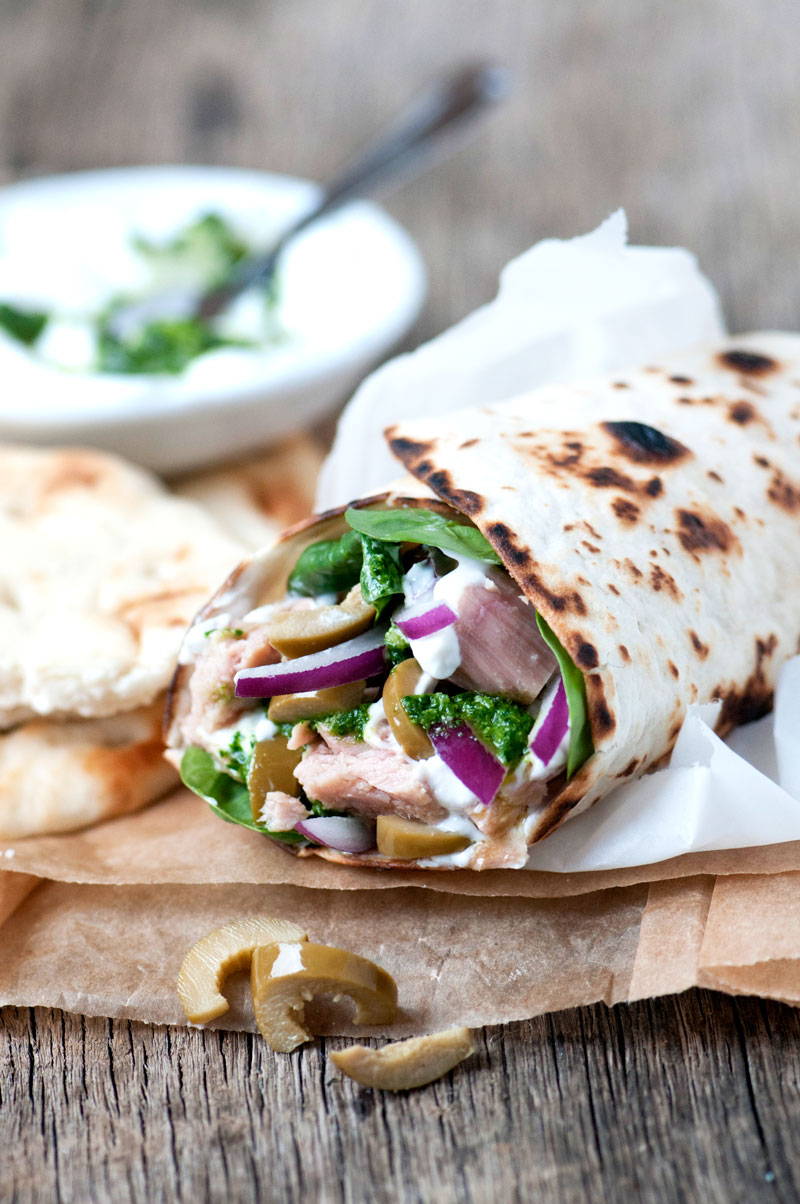 Recipe: Garlicky Pesto Tuna Salad Wrap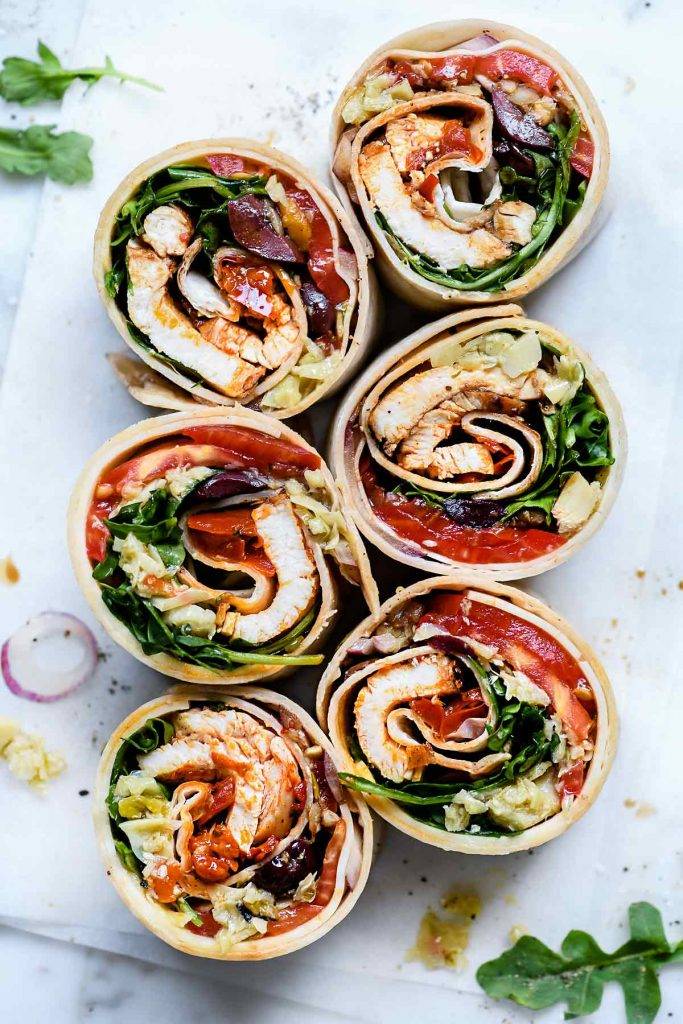 Recipe: Italian Chicken Wrap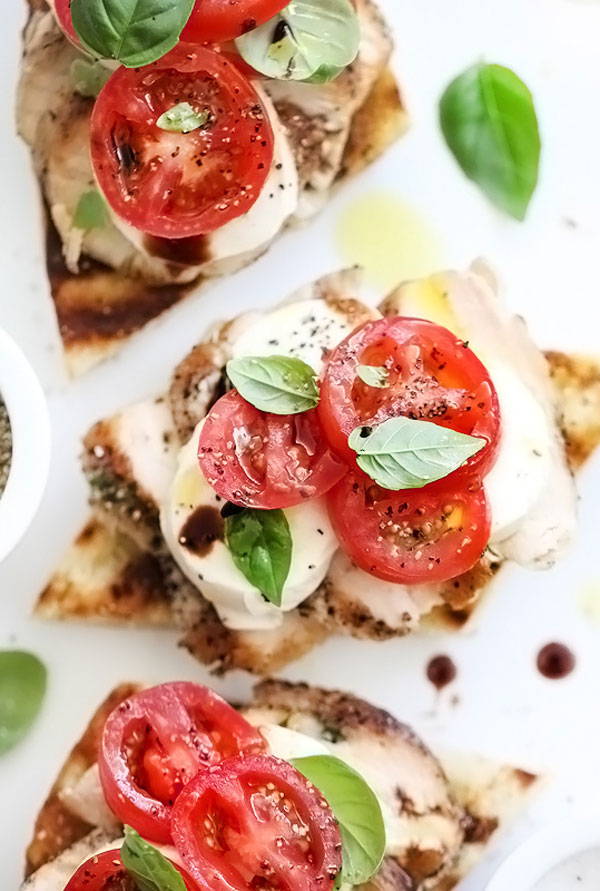 Recipe: Chicken Caprese Sandwich
---
Sides
Dish up a new twist on classic sides!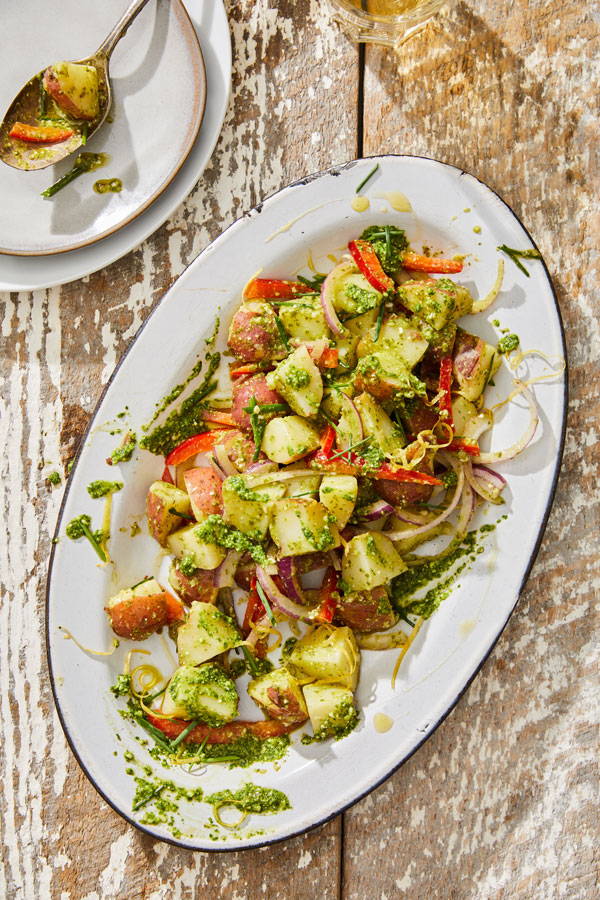 Recipe: Pesto Potato Salad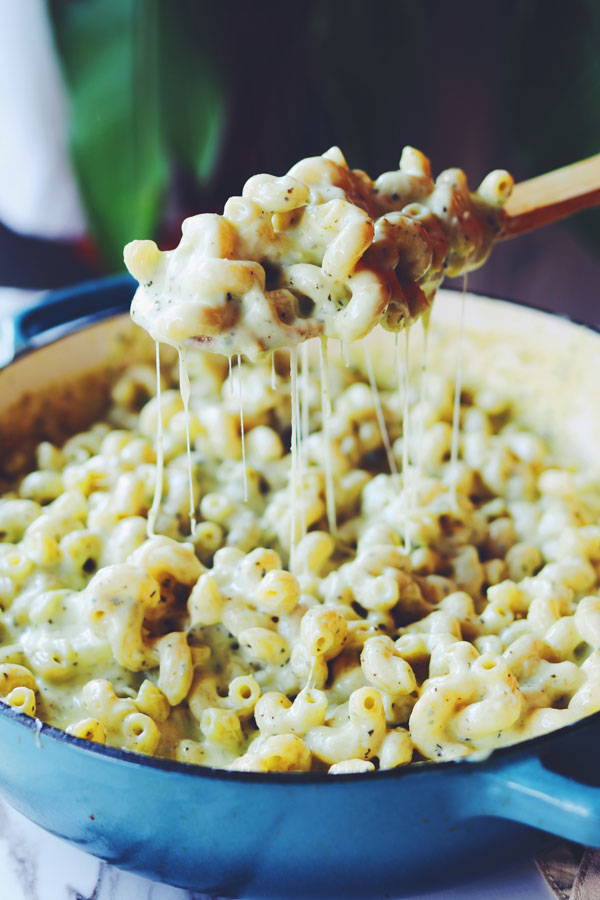 Recipe: Creamy Cheesy Pesto Stovetop Mac 'n Cheese
---
Pizza
Substitute traditional pizza sauce for pesto! We like using it with chicken and veggie pizza pies.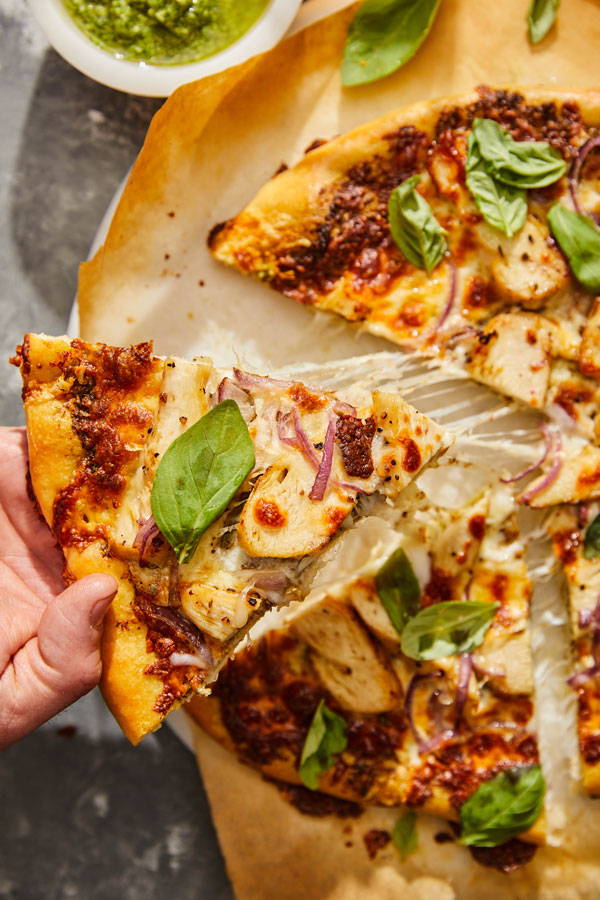 Recipe: Chicken Pesto Pizza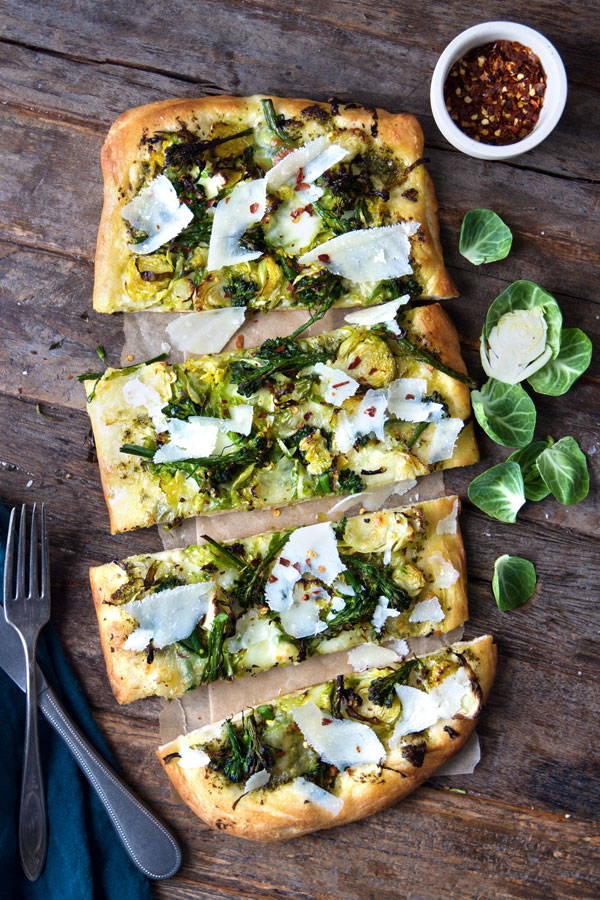 Recipe: Brussles and Broccolini Pizza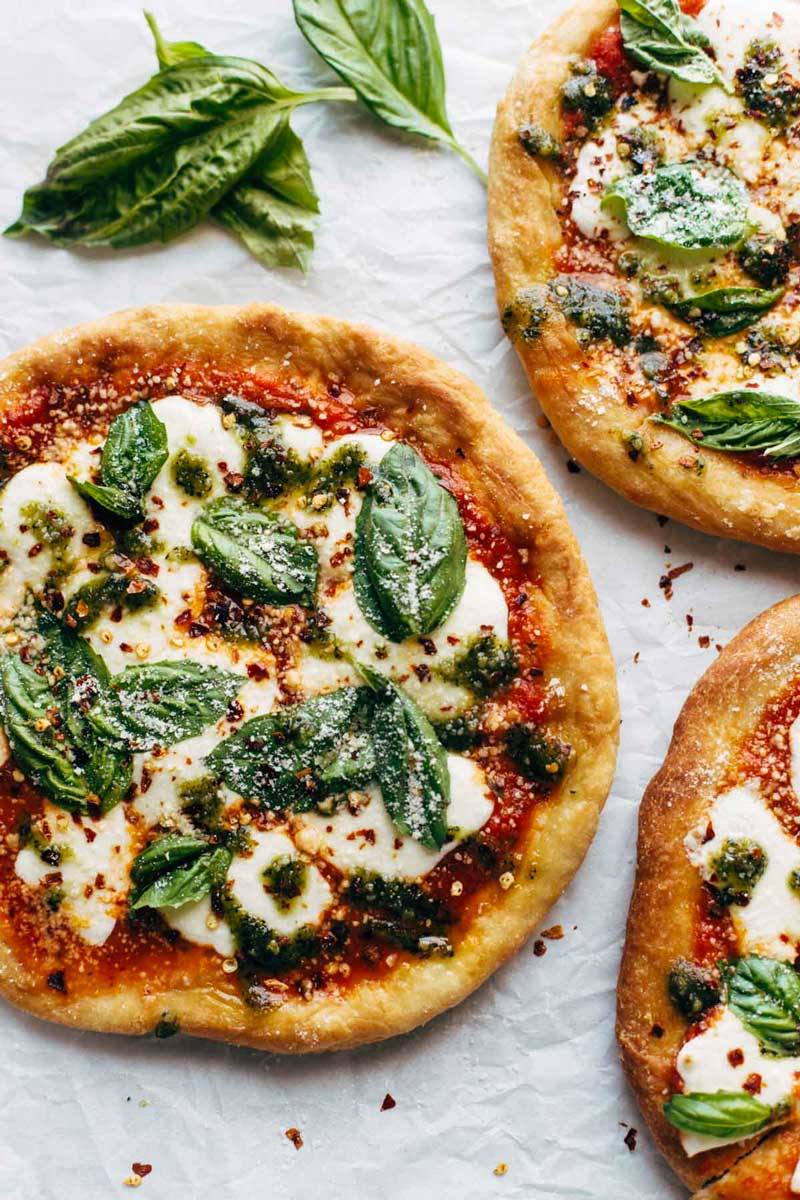 Recipe: Crispy Fried Pizza
---
Fruits and Veggies
Season steamed, grilled, or roasted vegetables: Pesto can be a great base for preparing different sauces for cooked veggies. It's also delicious when paired with fruits like peaches and strawberries.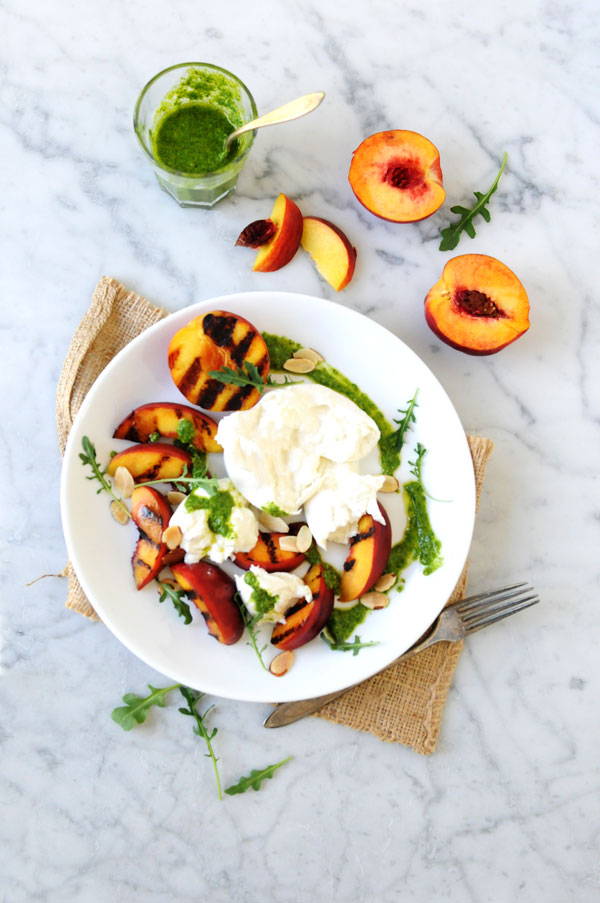 Recipe: Grilled Peaches with Burrata
Recipe: Pesto Asparagus Noodles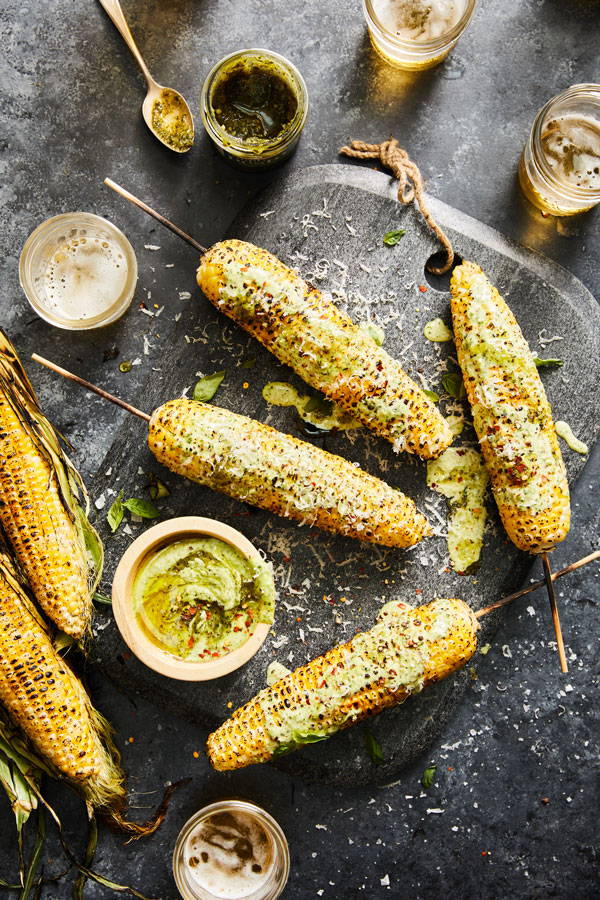 Recipe: Italian-Style Street Corn
---
Meat and Seafood
Add a little zing to your grilled, baked or seared meats and seafood. Whether used as a marinade or brushed on at the end of cooking, pesto is the perfect brings on the flavor!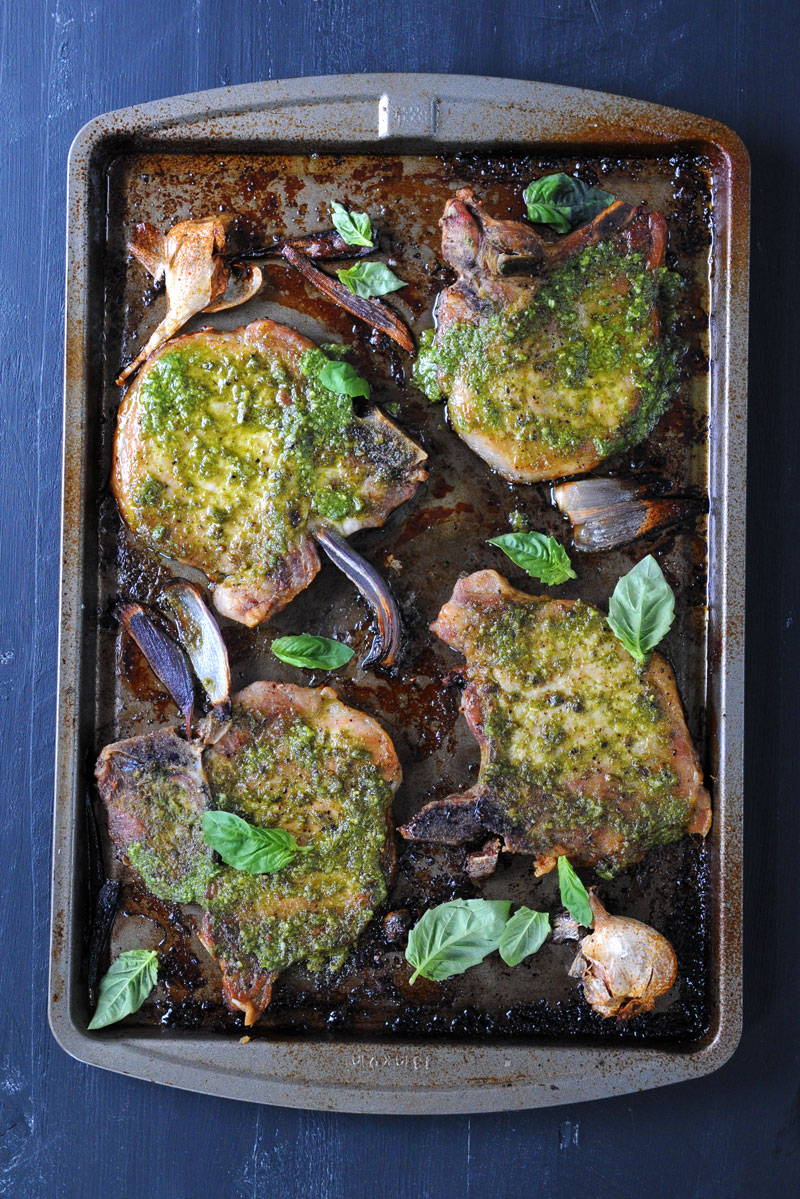 Recipe: Garlicky Pesto Pork Chops
Recipe: Grilled Pesto Shrimp Skewers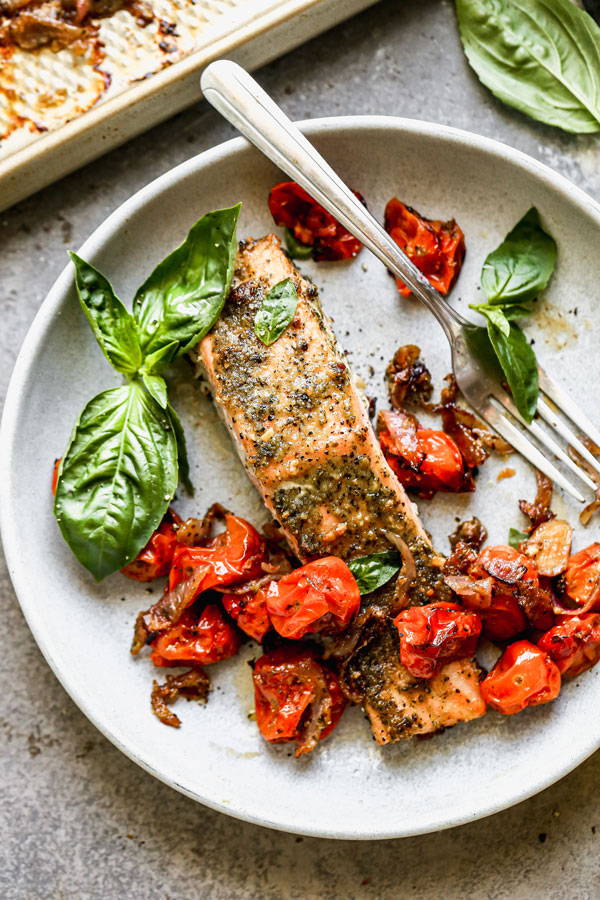 ---
Breakfast
Start your day with the bright, fresh flavors of basil packed pesto. Perfect for eggs, smeared on toasts or as a spread for a breakfast sandwich.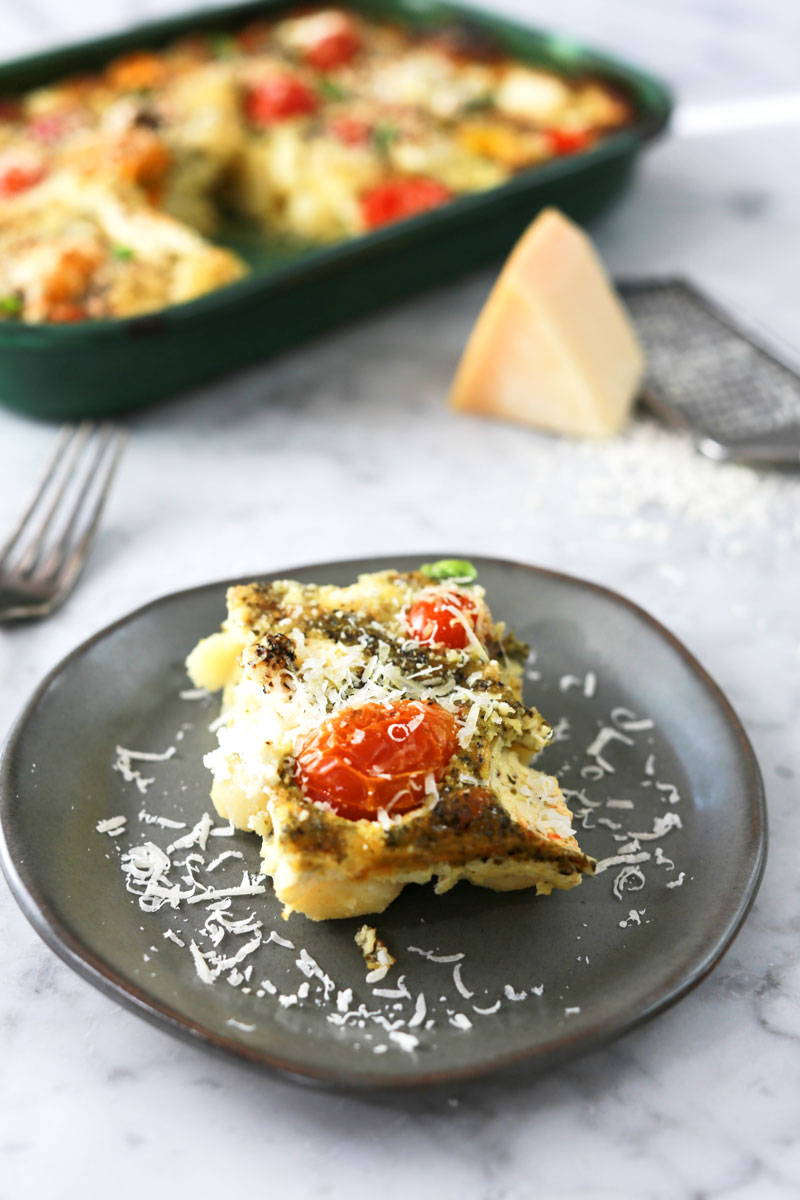 Recipe: Gnocchi Pesto Baked Eggs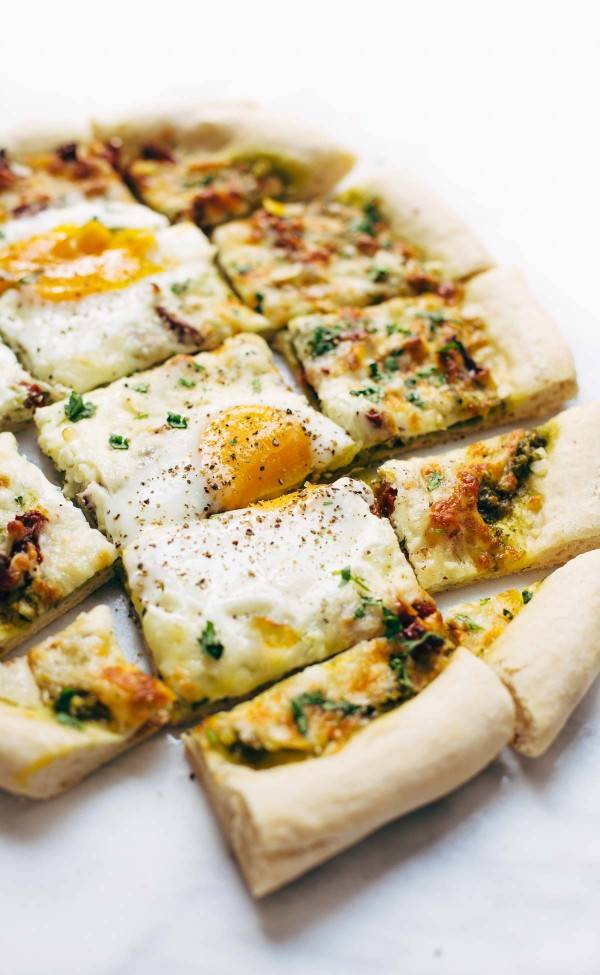 Recipe: Breakfast Pizza with Kale Pesto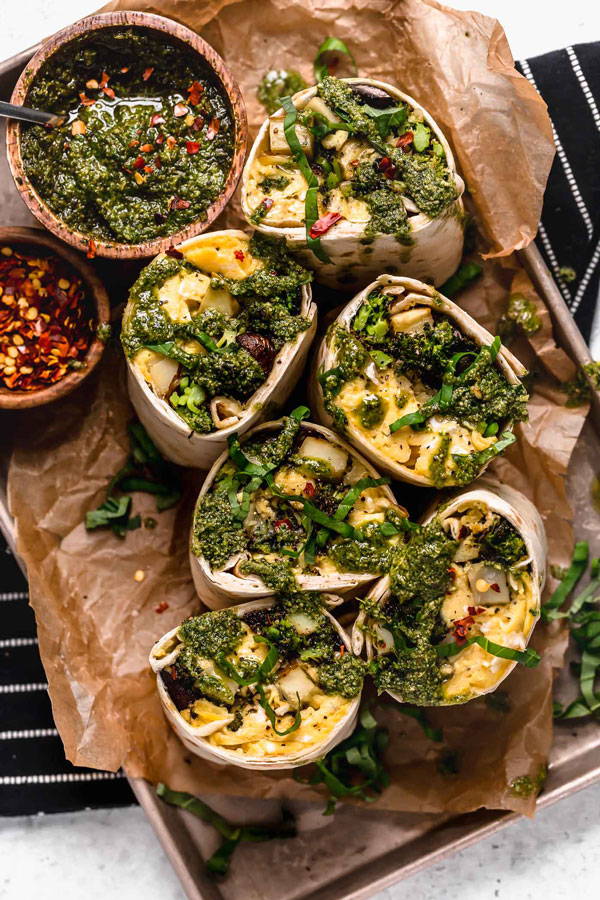 Recipe: Roasted Broccoli & Potato Breakfast Burritos
Click here for a recipe to make your own pesto at home!