12 Best Vodka Sauce Recipes Ever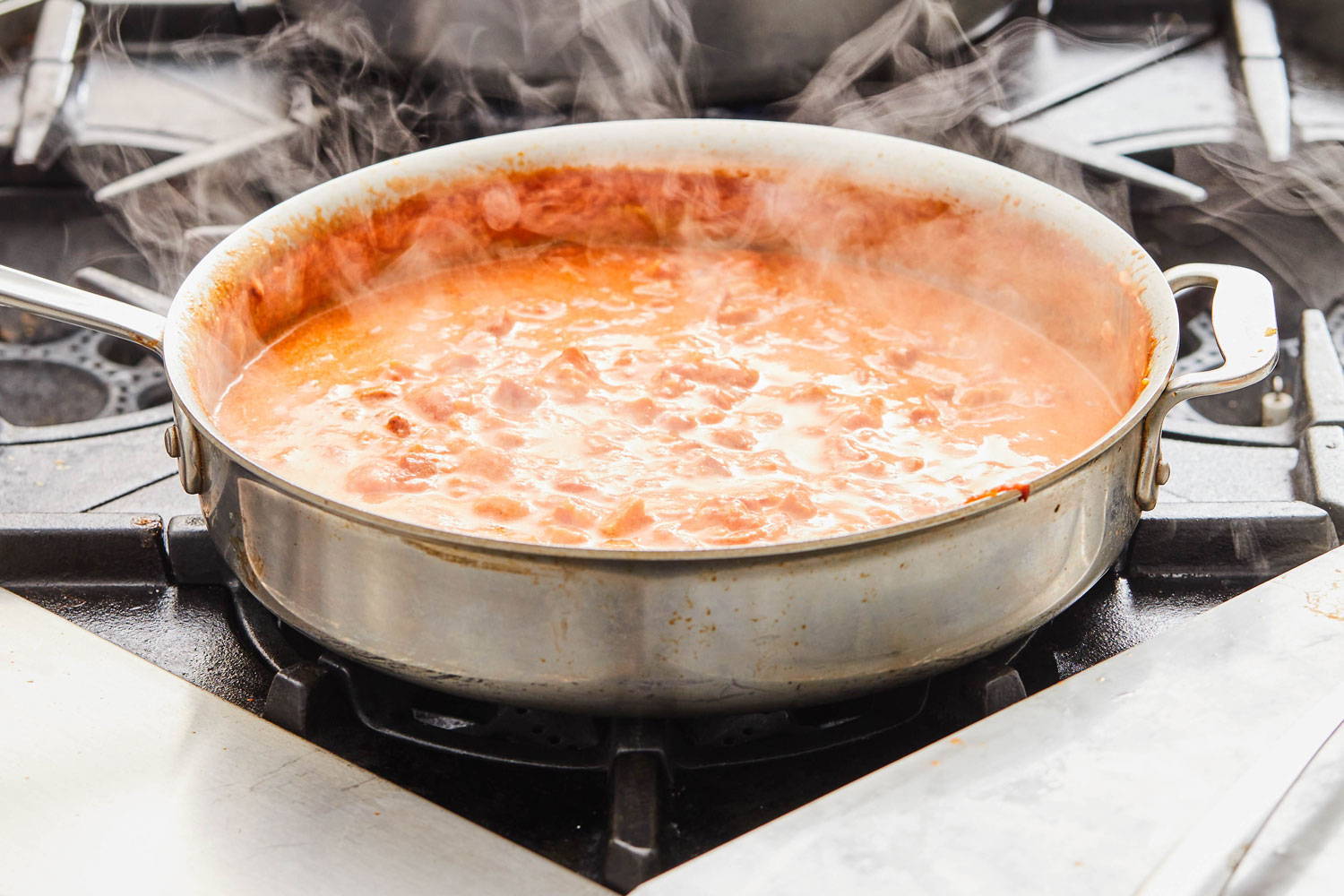 There's nothing like the creamy "pink" tomato sauce known as Vodka Sauce.
While the origins of Vodka Sauce are widely debated, its popularity is not. Everyone loves this iconic pasta sauce. It is served all over Italy, the U.S. and beyond. Described as a mix between an Alfredo sauce and a rich tomato sauce, this prized pasta sauce uses heavy cream to balance that bright, acidic tomato flavor.
Most Vodka Sauce recipes begin with slow-simmered tomatoes that caramelize and meld (with the help of the vodka) into a rich heavy cream. The resulting sauce is silky smooth and rich with that bright tomato bite. There is a science to using vodka in a pasta sauce. It acts as an emulsifier to help blend the fatty cream and acidic tomato, but also it unlocks some serious tomato flavor. It is common for Vodka Sauce recipes to include Parmesan cheese, onions and garlic, crushed red pepper flakes and even meats like prosciutto. And while it is most often served with Penne pasta, as Penne alla Vodka, you can make this pasta dish your own with any number of pasta shapes and ingredients.
To find the homemade Vodka Sauce recipe that you love, start here with our 12 best-loved Vodka Sauce recipes.
Shop Jarred Vodka Sauce and Sauce Ingredients:
This traditional Vodka Sauce recipe is infused with a warm savory flavor from the addition of pork fat. Done in just 30 minutes, this pasta sauce is a perfect meal idea for any night of the week.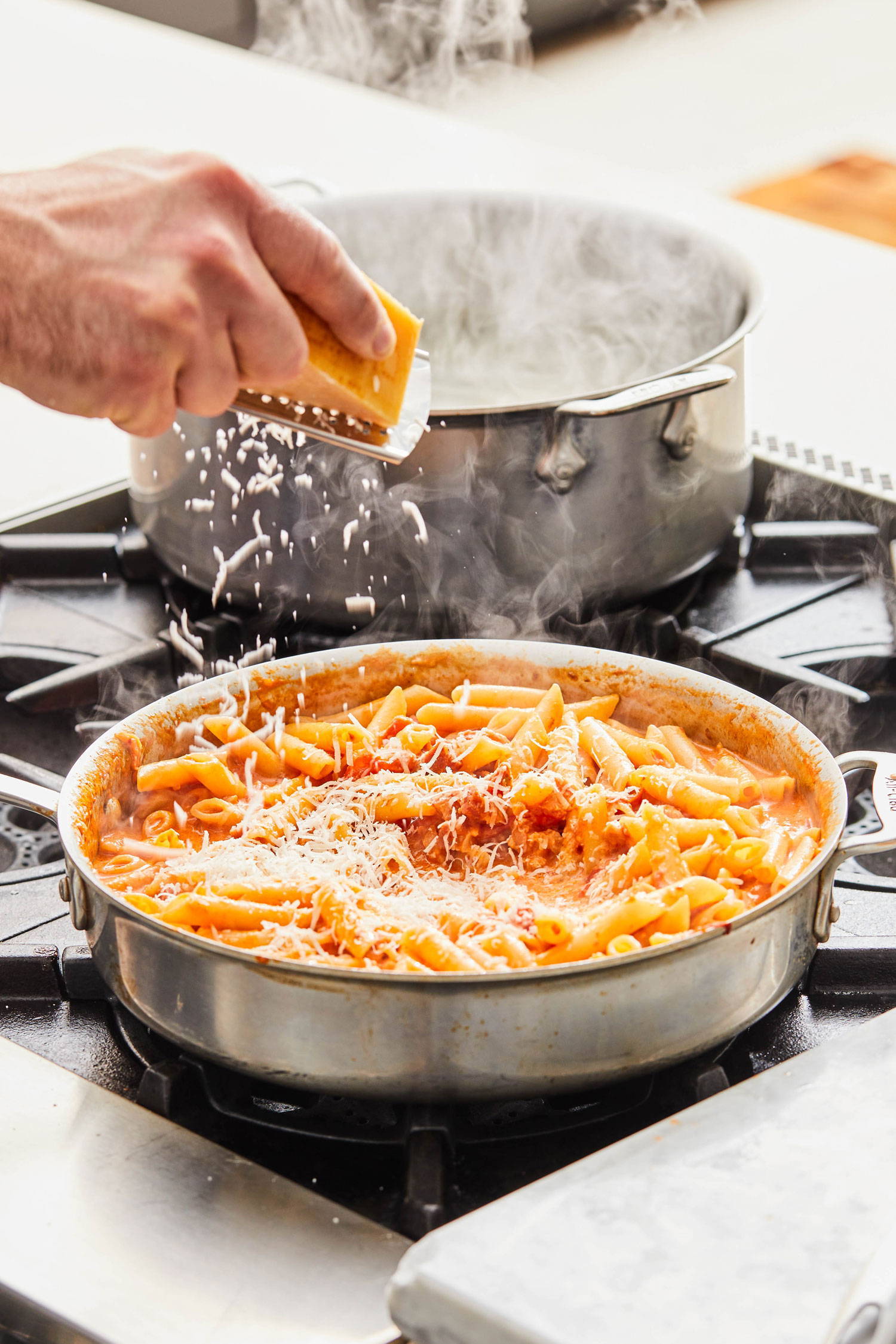 Just because you follow a dairy-free diet doesn't mean you can't enjoy a great vodka sauce. Sub out the heavy cream for creamy cashews pulsed in a blender and combine with Italian San Marzano tomatoes, crushed red pepper flakes and onion for a tasty vegan variation on the classic pasta sauce.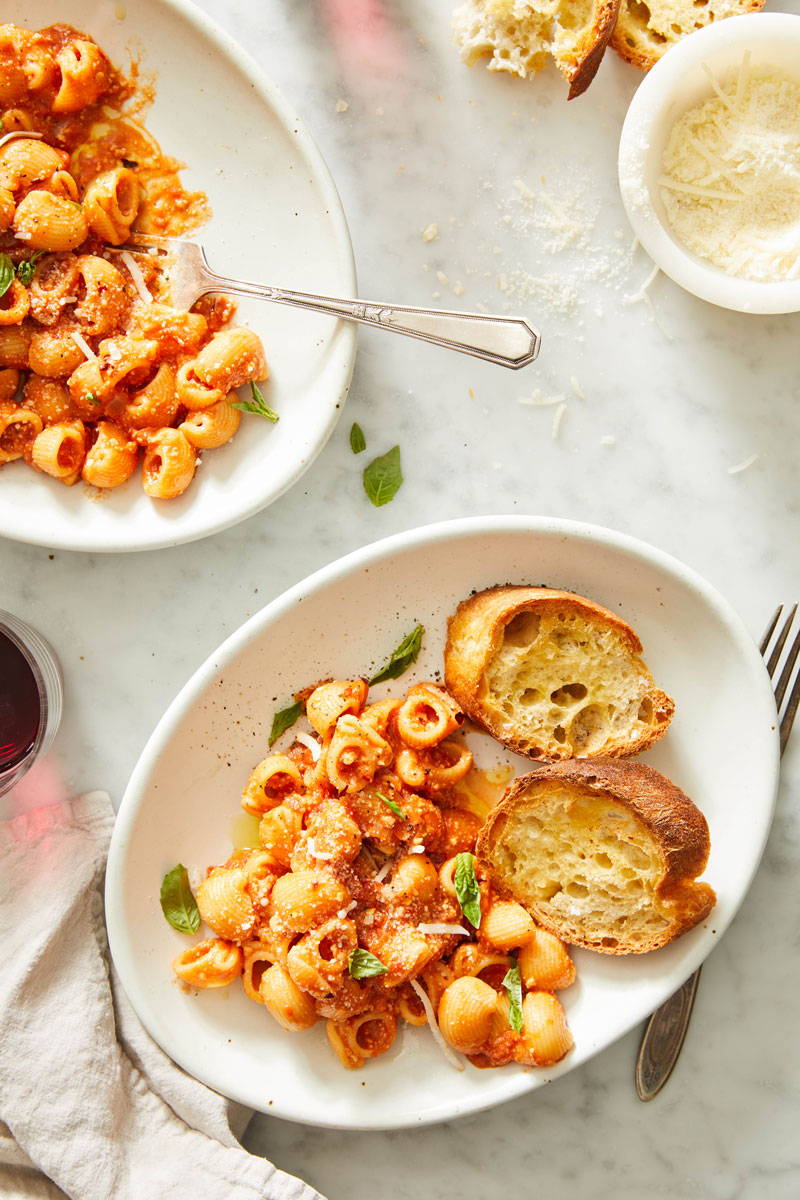 What's more comforting than the silky tomato-cream sauce known as Vodka Sauce? How about partnering it up with soft, pillowy potato pasta? This pasta dish is comfort in a bowl.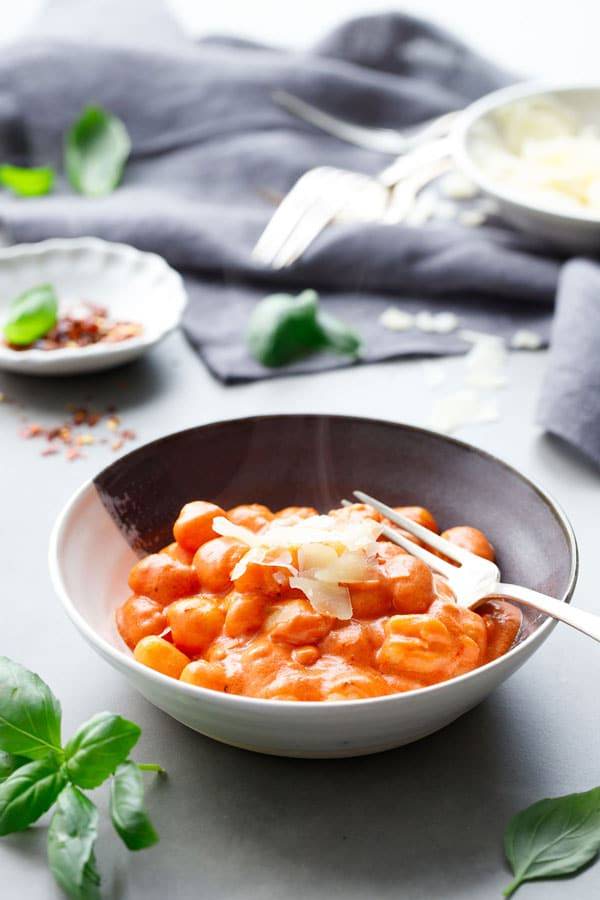 You are 4 ingredients away from a hearty, fulfilling pasta dish done in just minutes. Our Pomodoro Fresco Vodka Sauce makes it easy to enjoy that creamy tomato pasta sauce you love. Gnocchi cook in 3-4 minutes, making this the perfect weeknight pasta recipe.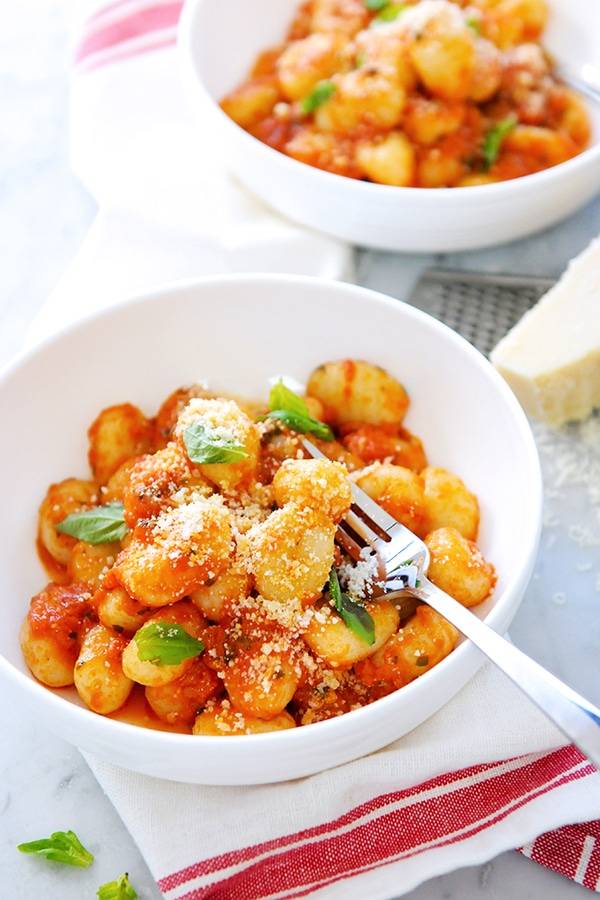 Take that jar of spicy Arrabbiata Sauce in your pantry and create a velvety, rich Vodka Sauce in no time. Simply introduce some creamy mascarpone cheese and heavy cream to your simmering tomato sauce for a tasty pink sauce with some heat.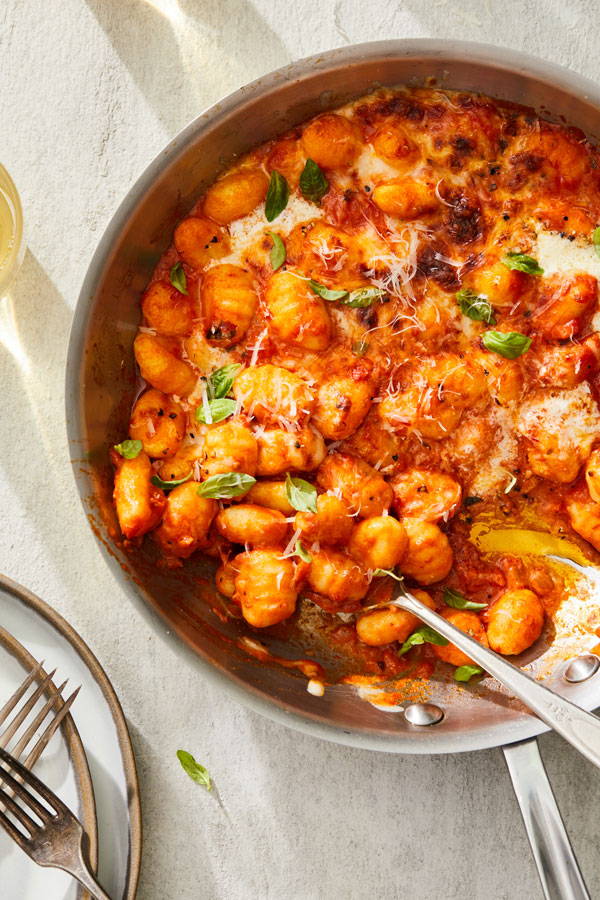 Move over, lasagna. Featuring lovable potato gnocchi with balls of fresh mozzarella, basil leaves and a stunning homemade Vodka Sauce, this cheesy baked pasta dish is sure to be a new family favorite.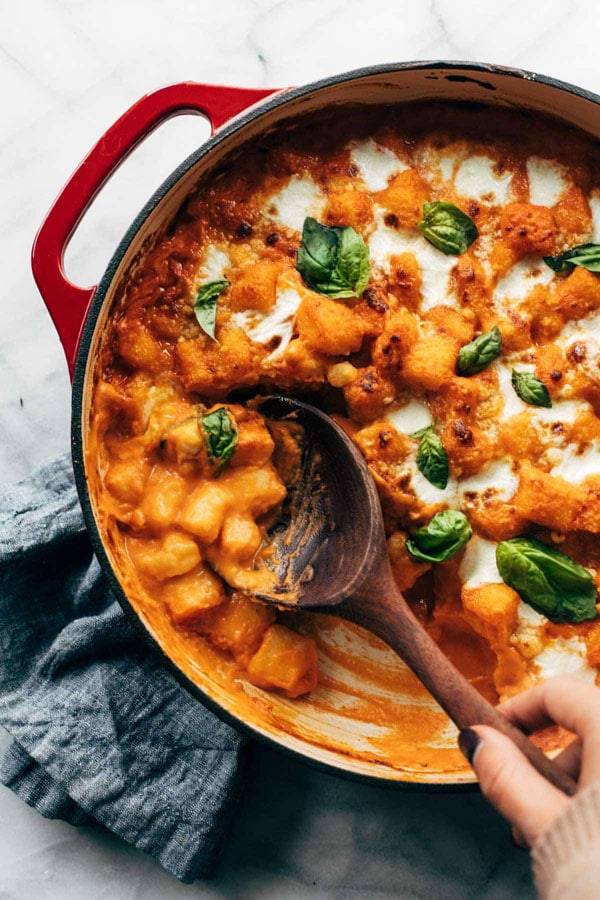 Jarred Vodka Sauce saves the day when you don't have time to create a homemade pasta sauce. One of our favorite Vodka Sauce recipes features our signature Pomodoro Fresco Spicy Vodka Sauce alongside plump, juicy shrimp. The bright tomato flavor and rich cream make for an excellent seafood pasta sauce.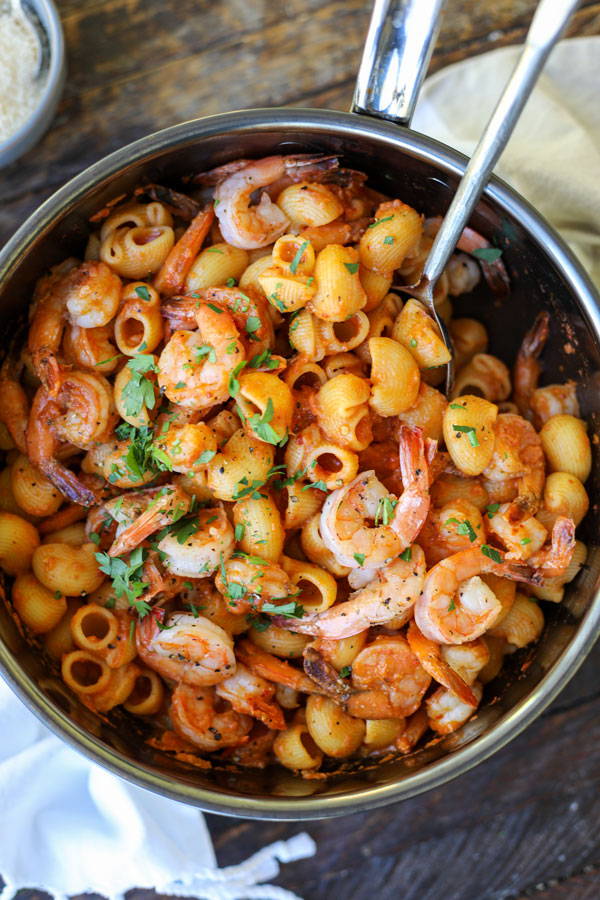 What do you get when you combine the beloved tomato cream sauce with fragrant basil pesto? Out-of-this-world flavor! You can serve it with any cut of pasta, but it really shines with springy Fusilli noodles.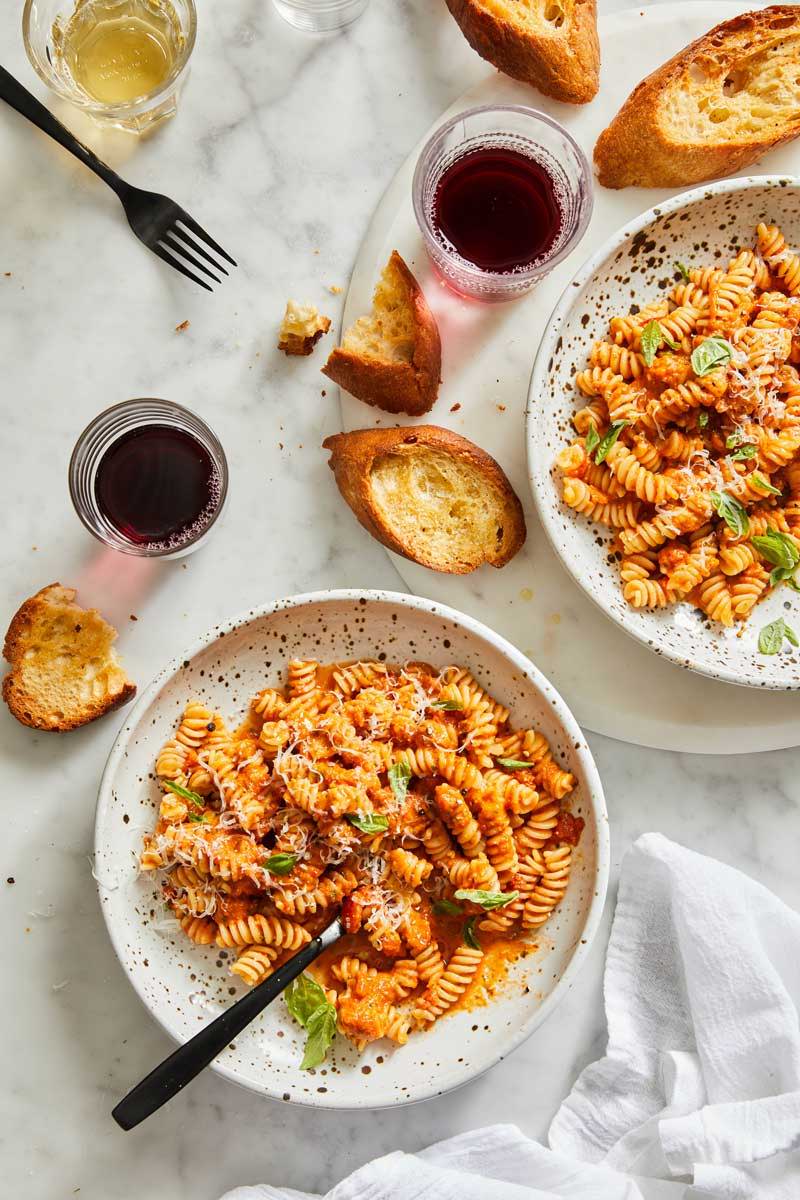 Great pasta recipes don't have to wait until the weekend. Cheesy stuffed tortellini and Spicy Vodka Sauce star in this weeknight wonder.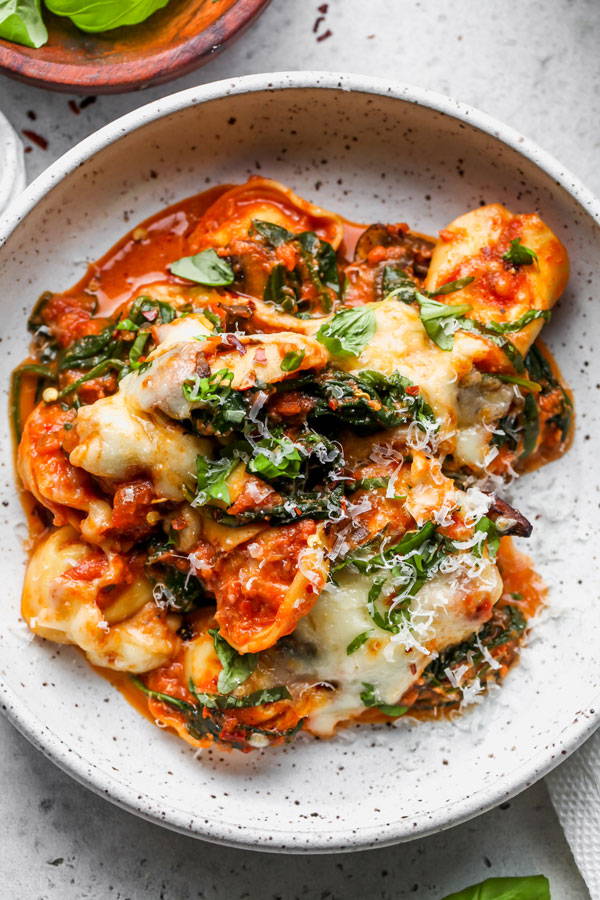 Get ready for a loaded baked pasta like you've never had before. Featuring our Spicy Vodka Sauce, zesty Italian sausage, shredded mozzarella cheese, onion, garlic and our Shellbows Pasta, this recipe is as easy to throw together as it is to love. What are you waiting for?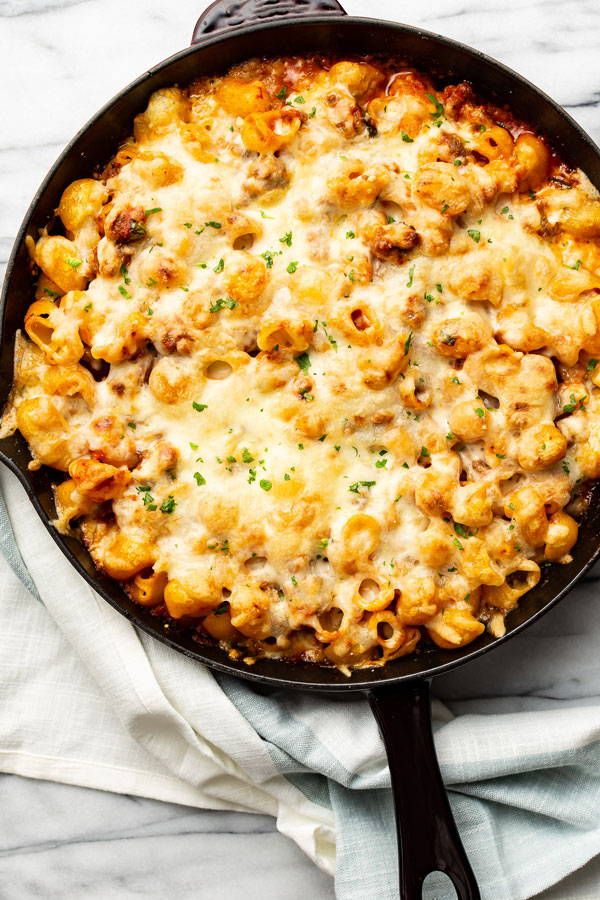 There's nothing blue-box boring about this grownup mac 'n cheese recipe. Melty Italian cheeses and that creamy tomato pasta sauce are at the heart of this one. Load it up with Italian sausage and butter-sautéed mushrooms for the win!